Hey guys
i'm Jamie and new to this forum. Thought i might share with you my now project 240z i purchased a couple of months ago down south from perth. I got this car and it barely ran, looked rough but the interior was still really nice and the car still has matching numbers and is build number 803. I gave it a buff and a big tune up, fitted electronic dizzy and had the front brakes rebuilt. I recently took it to a work track day and evidently did some damage (suspected run cam bearing by the sounds of it) so now i'm taking this opportunity to do some resto on it. I'm going to do it in stages so it doesn't hit me all at once in the pocket and so i can still drive it in between etc. I'm going to keep it as original as i can but modify it to how i want it. all mods will it basically bolt on so if the need ever arose to make it how it was , it can be. I really want to put flares on it but can't bring myself to cut into such an original car, so insted of going 17x9.5 i'll go 17x8.5 that sort of thing.
Here are a couple of pics to show you what i have to work with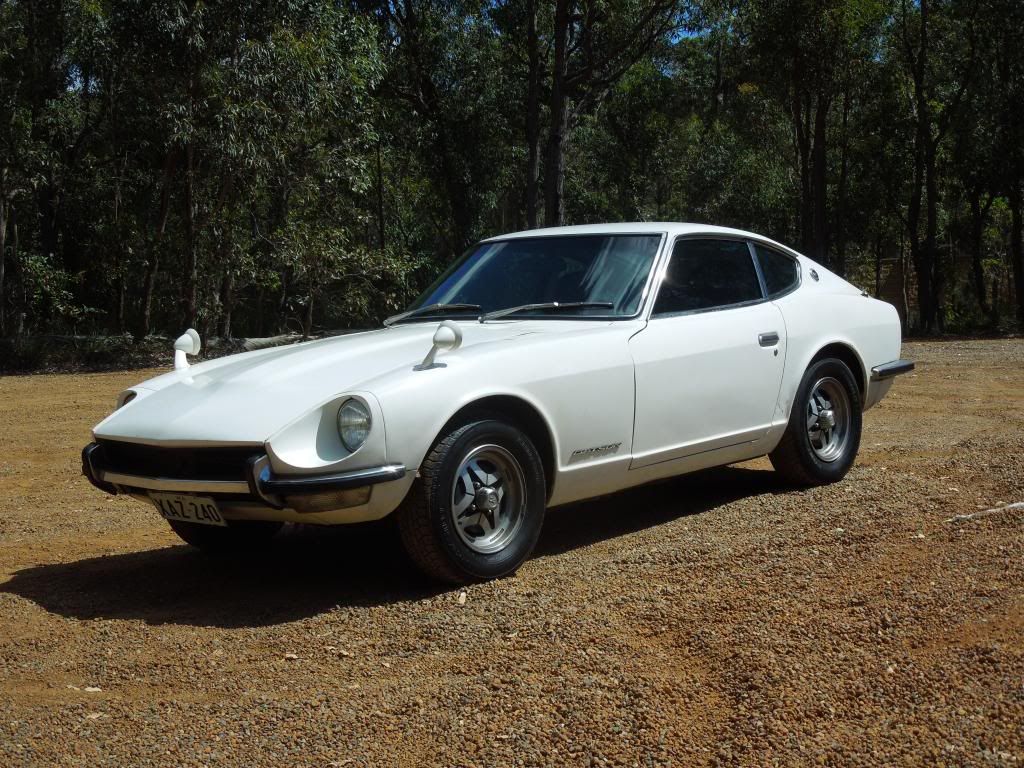 as i go along i'll explain my steps on it and if you guys have opinions please let me know.