Been a little while, I've done a bit of work and I am hoping to get more done ASAP.
Well I'll start with the side skirts, their 'done', just need to be sanded all over (I'll get Michael to do that) then paint and mount them to the car
And we got a media blaster off ebay, one of the '10 gallon' units. It's f**king awesome. We can get crushed glass for very cheap from one of Michael's friends so I've been having a 'play' around with that (crushed glass doesn't have the 'free silica' that sand does) and the results so far have been awesome.
This was a quick test, about 10 seconds. Compared to the other one...
So anyway today I started to disassemble both the front struts
And I ended up with a bench looking like this. The front shocks look like the originals and are shot.
After a few minutes with the media blaster, both sides are done.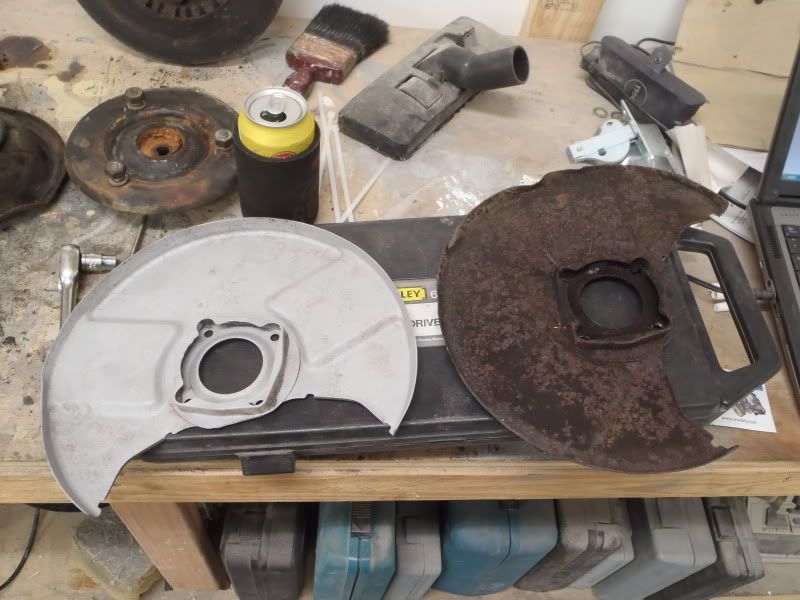 One cover painted, there is some pitting on the cover from rust but that doesn't matter.