This is another 'copy and paste' from another site, this is the car that I am currently working on and the one that is stopping me from working on my Z31.
Well as the title suggests this isn't a Z31 but I thought some of you guys would like to see what I get up to in my 'spare' time. I've had a post going on this project for a while on another forum so I'll just copy from that one to start with then update it as I get more work done. There is a lot here so go now and grab a drink go to the toilet come back and enjoy.
Well this car belongs to my future brother in-law (my fiance's brother). He never had an interest in cars until he started working for me part time (doing car detailing) A few years ago. When he started working for me he realized that cars are more than a mode of transportation and he started taking more of an interest in them. As he got towards the end of high school he started looking for a car to buy, he has a camry to drive around in that his parents own so getting something that is registered was not a priority. He decided that he wanted something more than your 'common' car, a commodore or falcon would not do, nor would a little buzz box with a overgrown whipper sniper engine.
He started looking on the internet at cars that he liked the looks of. The first car to cross his eye was late 80's supra (I don't know what year, It had the first DOHC 3.0 motor in it). After pondering that for a bit and more internet searching he come across the 280zx. With no influence from me with whatsoever he decided that a 280zx was the car that he wanted. I was obviously happy with the choice having owned my Z31 for about 4 years by this time.
Then the search began for a 280 within budget (we didn't really have one, just reasonably cheap) and not falling apart. One of the first leads we got was on a white one at a car yard at Stafford. We went around there and had a look. The car wasn't up for sale yet (they had only just received it obviously). After a look at it the car a salesman came over and started asking Michale and Katie (my fiance and her brother) some questions as I was still looking over the car. We had been looking at this car for a while so I had an idea at the condition it was in an had told Michale $2000 would be a good price for it. The sales man was giving them the typical sales pitch... 'it's a classic, can't find them any more, doesn't need anything, I've driven it and it's great' bla bla bla and then insulted the Z31's when Michale told them I had one. I'm still looking at it and wasn't involved in the convocation. Michale asks a price and the sales man told him he had an offer made to him of $10,000 and if he wanted it we had to better it. At that point I popped my head out of the engine bay and said we're leaving. After 12 months of sitting in the lot I think that car sold for $1200.
After that experience Michale was a bit upset and was wondering if he would ever get his 280. All of the cars that were advertised were either too expensive, at least $3000 and that **** head at the car yard had his up for $10000. About 2 weeks later one pops up on E-bay, starting bid was $500, un-registered, not running and at Russel Island. After a phone call we jumped on a ferry to go and have a look and it seemed alright for the price. $650 later and Michale is the proud owner of a 280zx. We went to Russel Island with a car trailer and towed it home. The non running issue was apparently a warped intake manifold, that wasn't the case, just a blown gasket. Took me 4 hours to have it running.
We started working on the car for a while but work stopped due to various reasons. It was originally in his grand dads front yard (not the best for working on a car) but since I now have a house with a garage and I have finished my car we towed the 280 around here on the weekend and the work has begun again. I'm hoping to have it done within 12 months given my experience with my car.
Sorry for the long intro but I thought it was necessary for this car as it has been a mission not only finding it but buying it and also moving it from place to place.
well some pictures are in order now
When we picked it up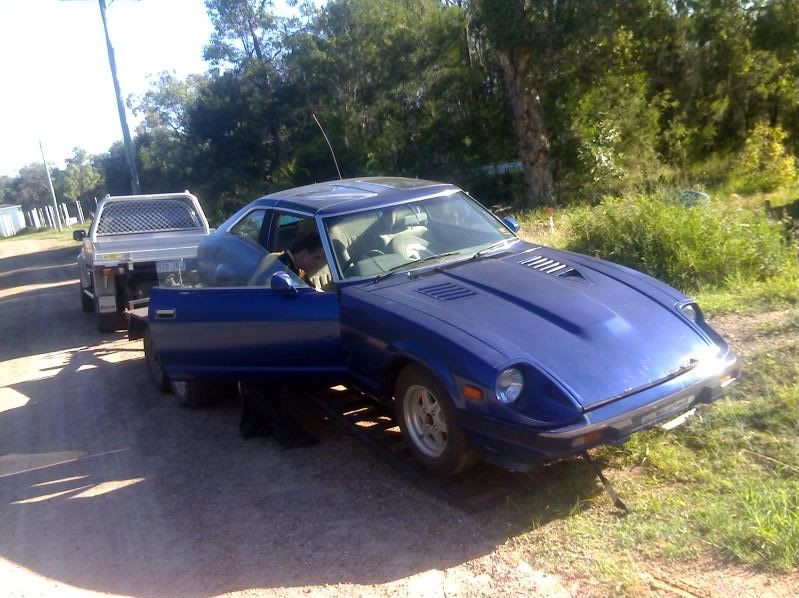 The 280 and my 300 in the same garage
After about 30 minutes of having it here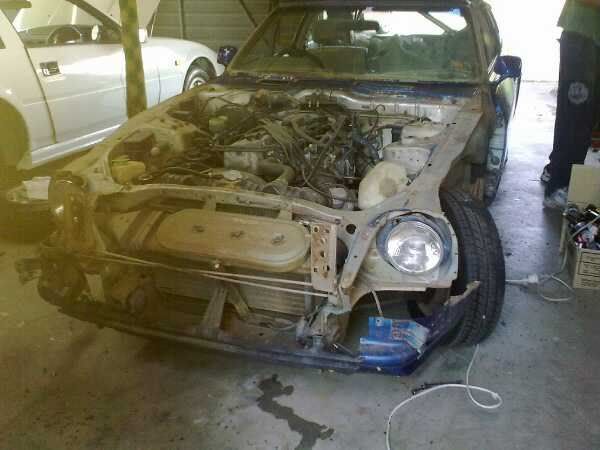 Well there has been some work done, I hate rust by the way.
Rubbish through out the car, the carpets are screwed.
Not too much rust in the back
Fixing panels, these didn't have too much rust on them and were really straight to begin with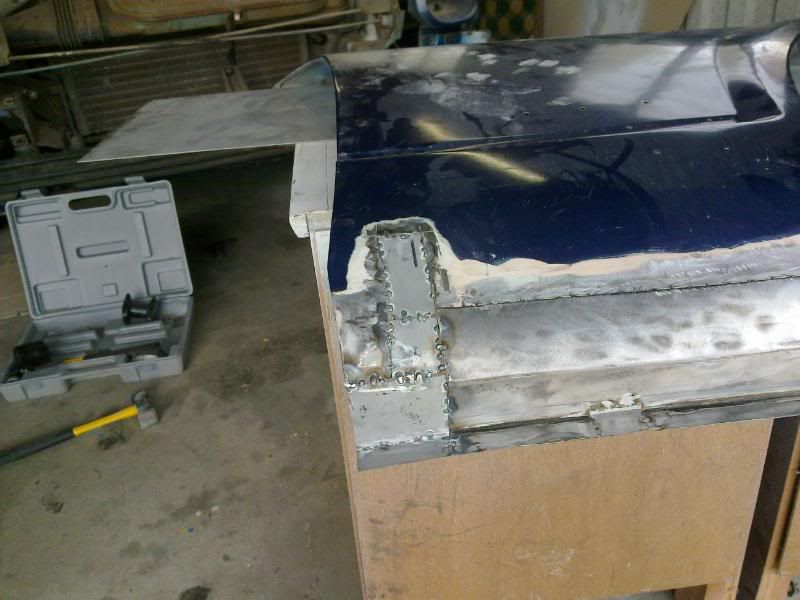 One door etch primed, the door jam hasn't been striped yet...
Random shot of Michale trying to reach something while he was in the car
Now the fun begins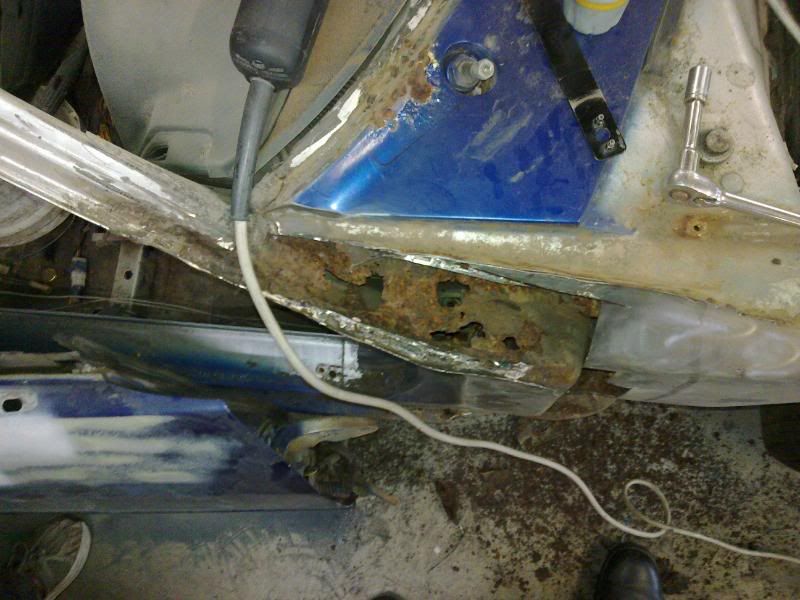 And is was here we went 'oh **** this is going to be fun'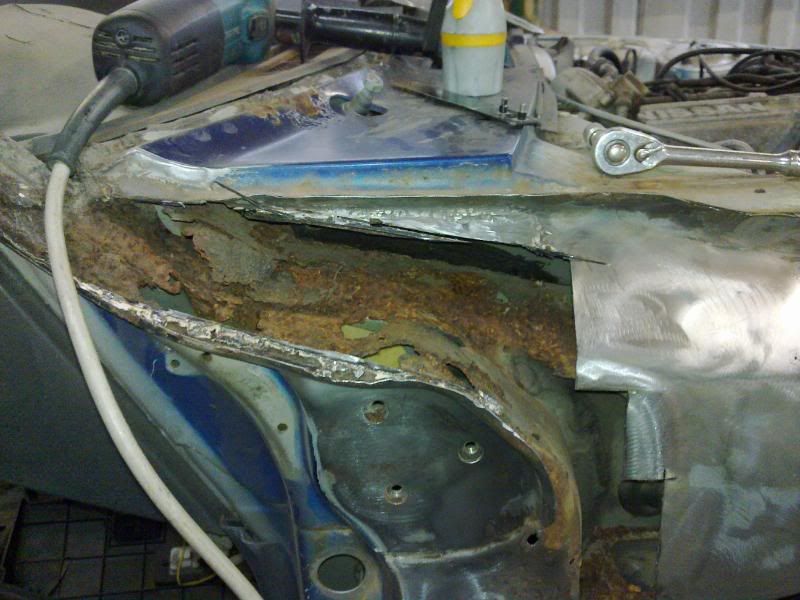 The only way to get to the rust was to remove the panel under the windscreen. this meant drilling out all the spot welds, took me a few hours to do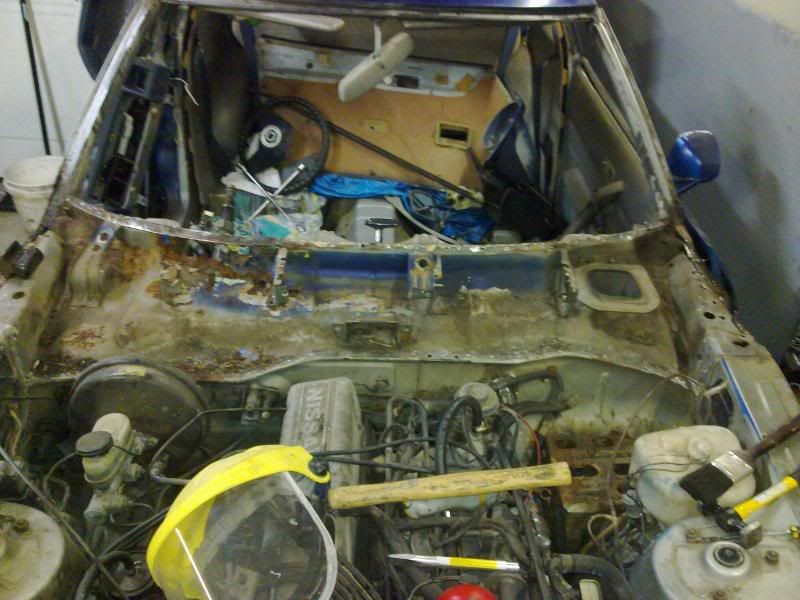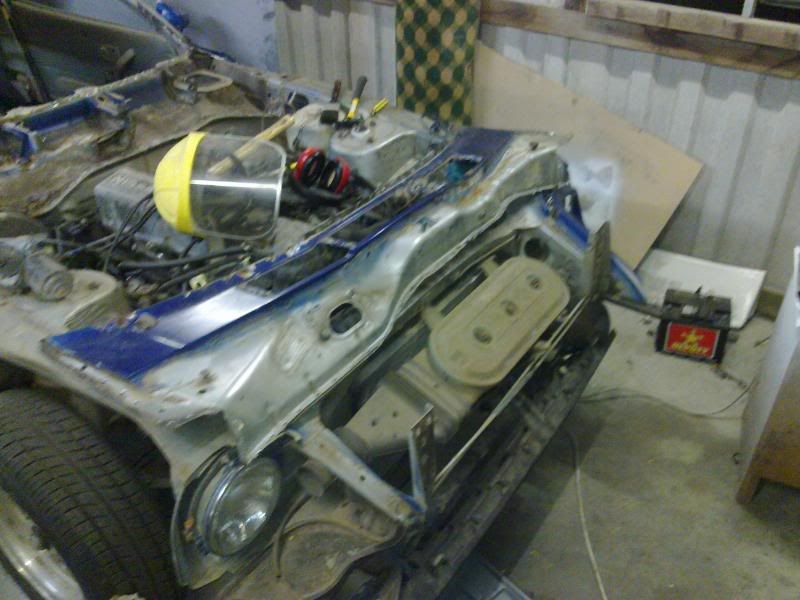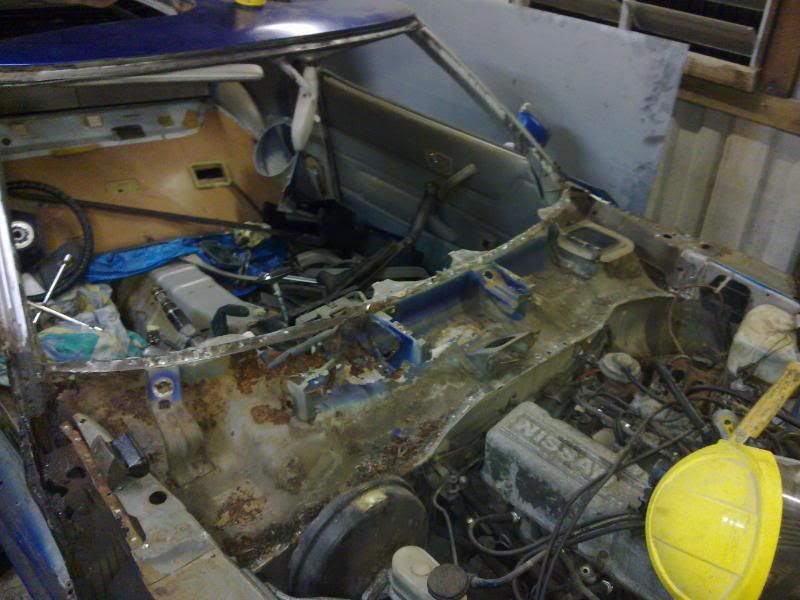 Michale: So how are we going to fix this?
Me: Get the grinder and cut out the rust, cut some new steel and weld in place
And after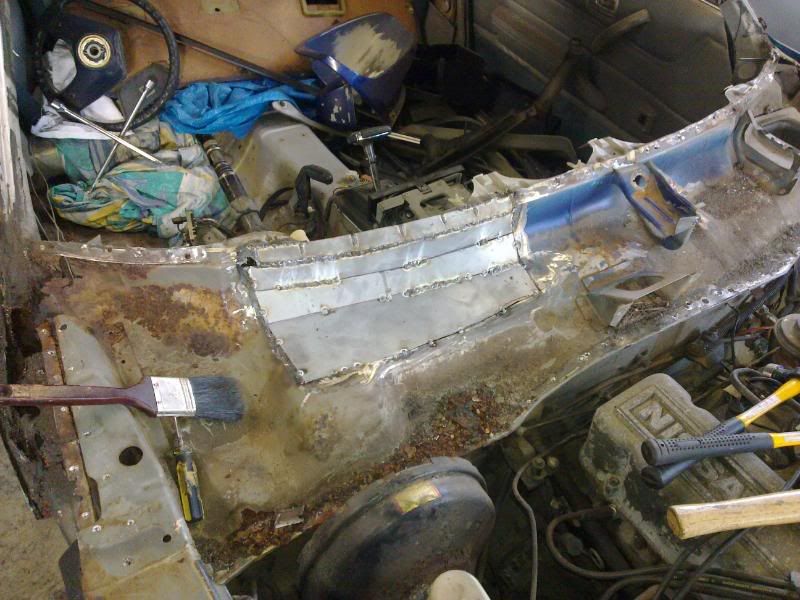 Some more rust that has been cut out and replaced, the lower part of the 'A' frame was rusty as well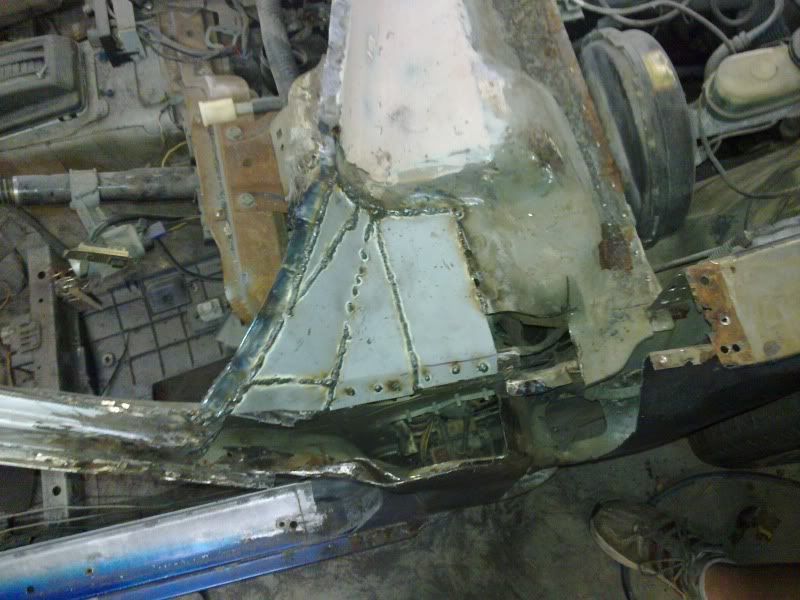 I have more pictures that need to be uploaded
Well some more work has been done. We're getting there slowly
Some of the repairs that I had to do to the drivers side door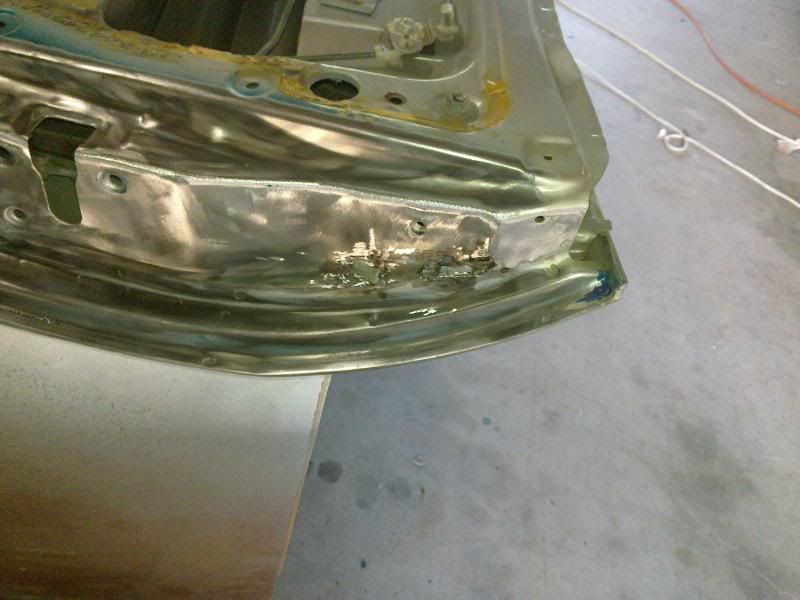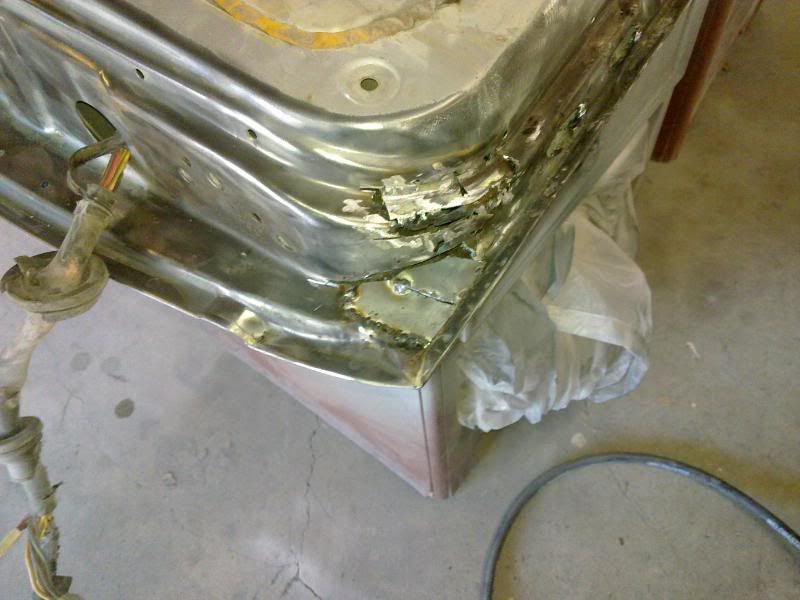 You would not believe how awkward it is to cut rust out of a door jam (on the door itself and not the body), I tried my best to keep clean cuts but given the awkward angels that was not possible with a grinder.
Another random shot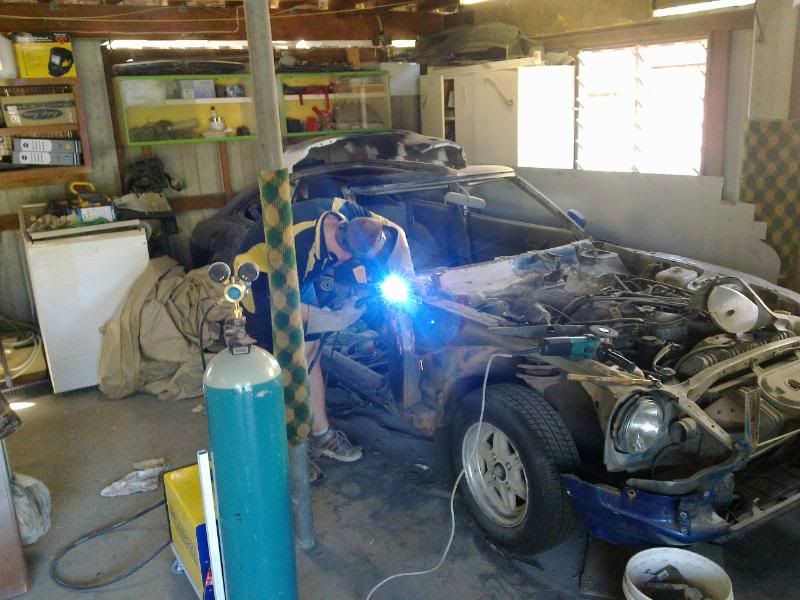 This area has had about 10 hours put into it, I'm not kidding either there was a lot of work that was done that will never be seen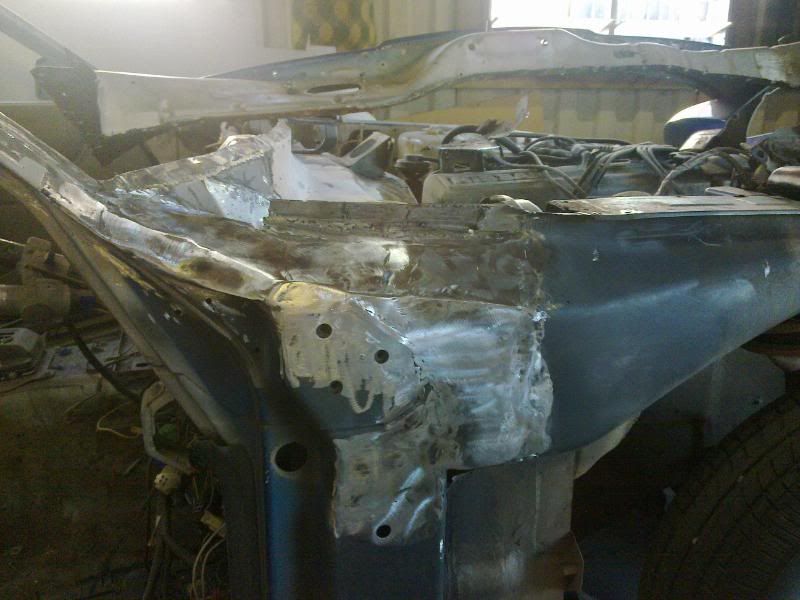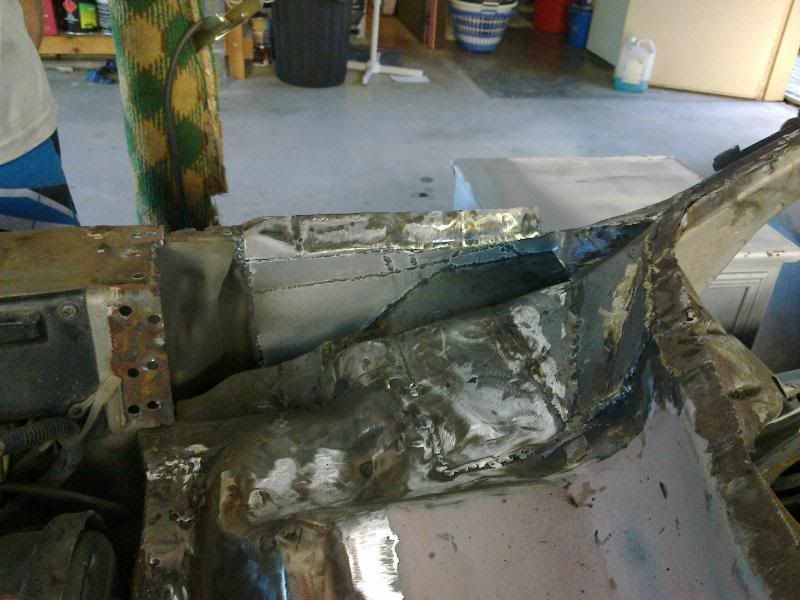 The front passenger side guard ready for paint
And the drivers side door is now ready for paint, surprisingly this took many hours to finish (see the first pics in this post)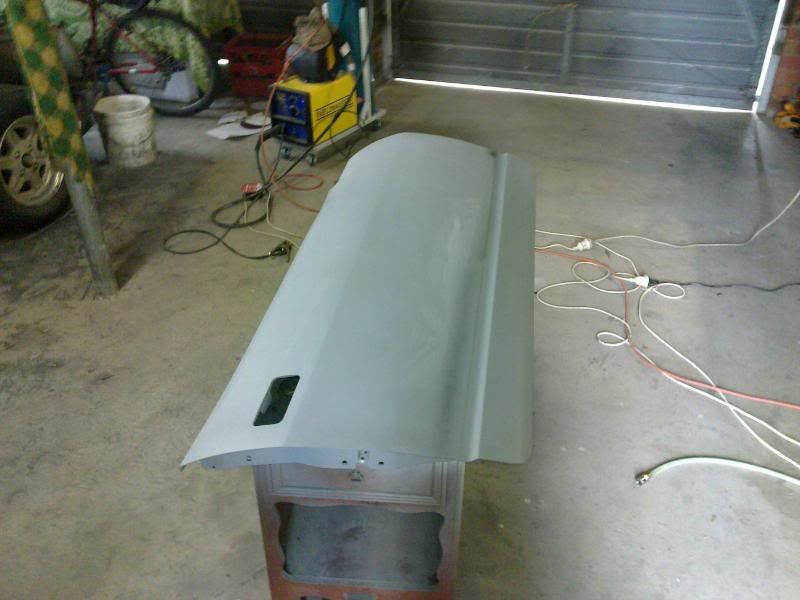 Well since that section is under control we move on...
Michael is now dealing with this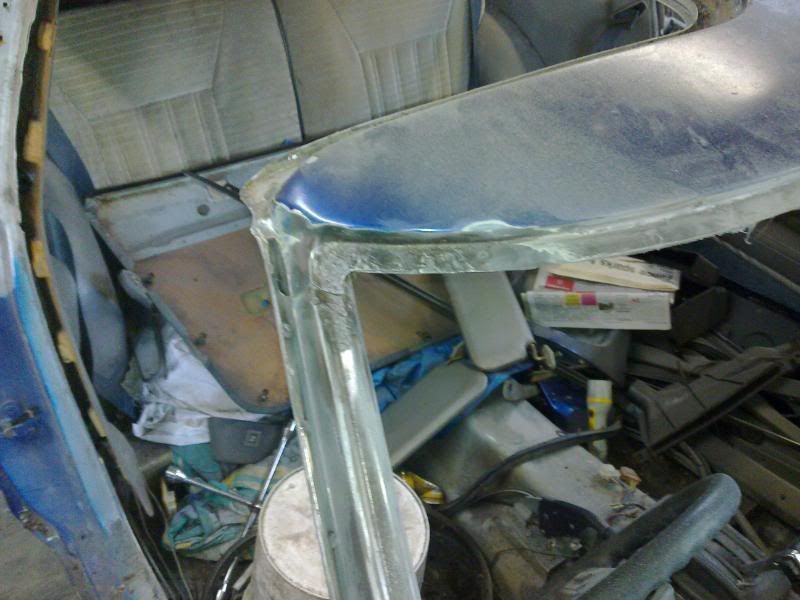 And I an dealing with this...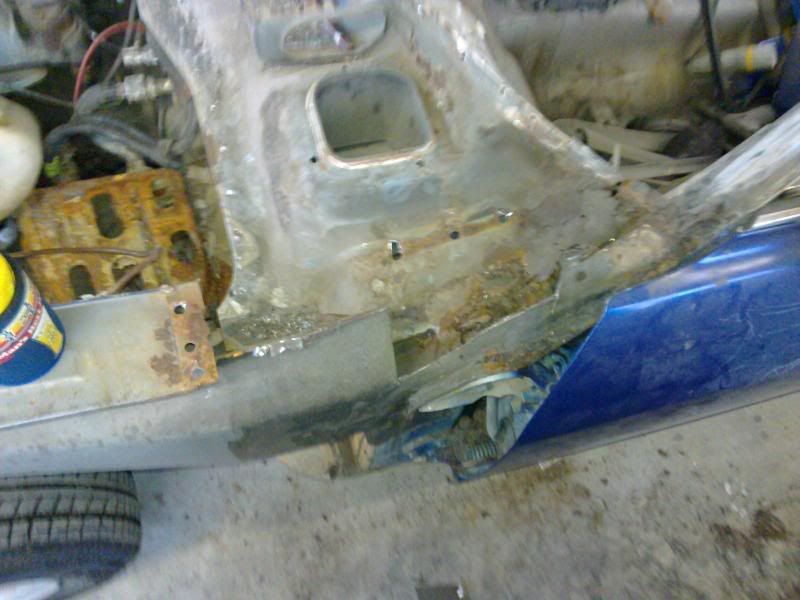 Yes I know I'm crazy taking on a project like this but whats life without a challenge?
Also Michael is learning alot as well so I think it's worth it.
More rust repairs, well that's about all that will be happening for a while.
Michael finished the top corner of the windscreen surround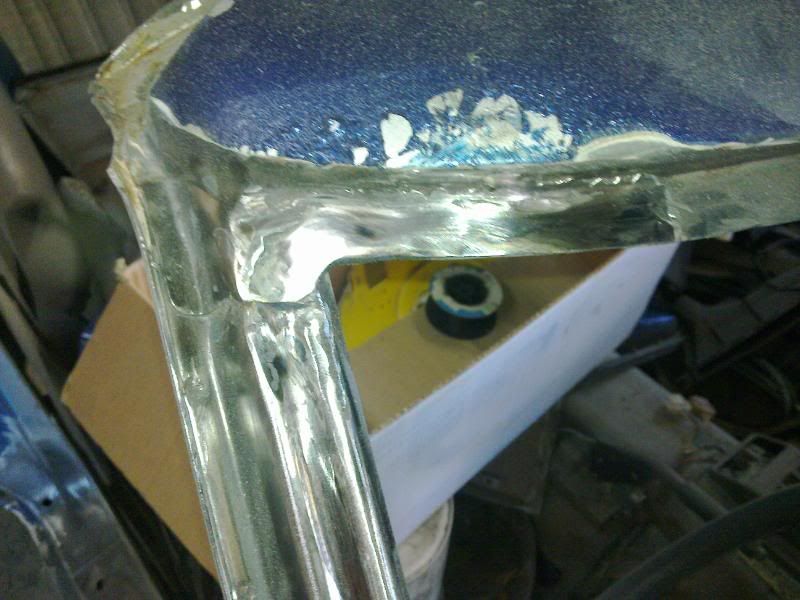 And some of what I'm dealing with at the moment, I decided not too work tomorrow so I'm hoping to have this section done by the end of the day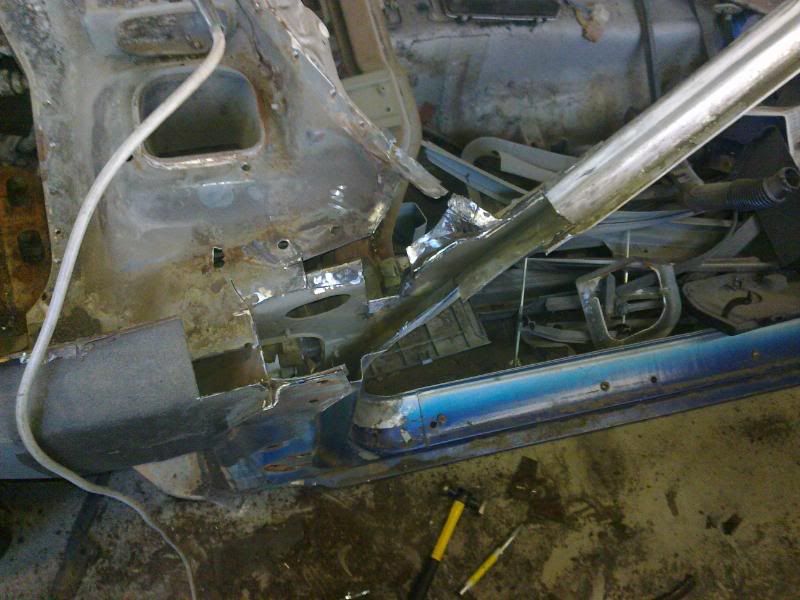 This is whats left to do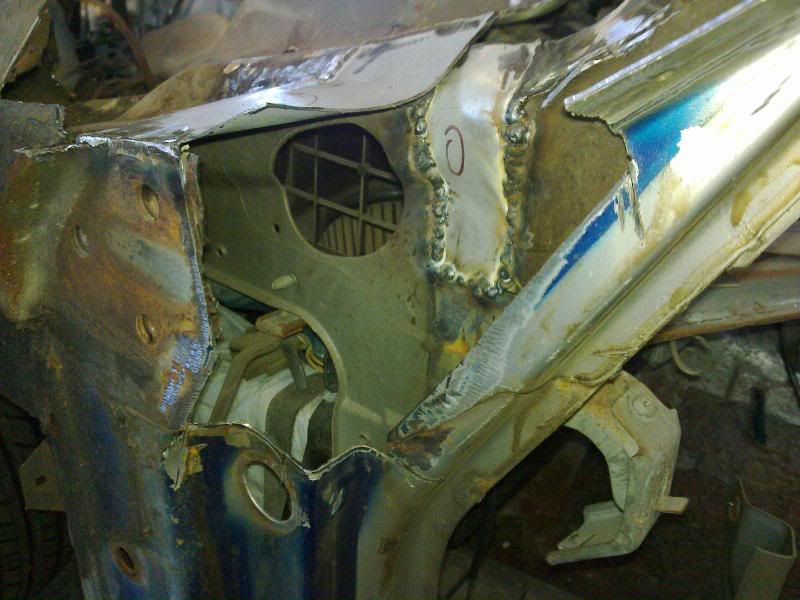 And the 'O' that you see I mark that on the new steel after I mark out the shape of the piece I need so I know what way faces 'O'ut. There has been many times I've cut a piece, place it down then pick it up and go 'F**k what way does this go'. It help alot and saves on frustration
Things are getting there slowly, Michael started back at uni just a few weeks ago so he hasn't got as much free time now to help so I'm doing more work on my own at the moment.
Right onto the pictures...
This is what it last looked like when I posted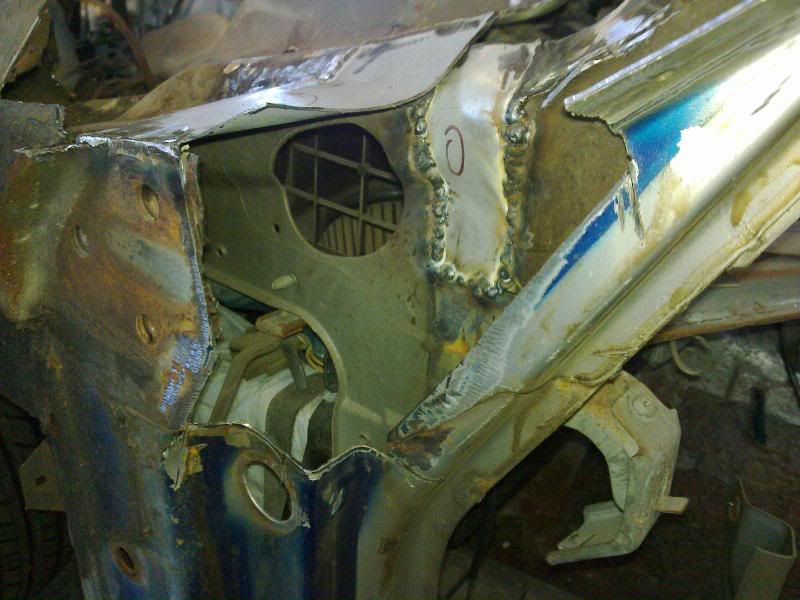 And finished, this took a while
Another section in the same area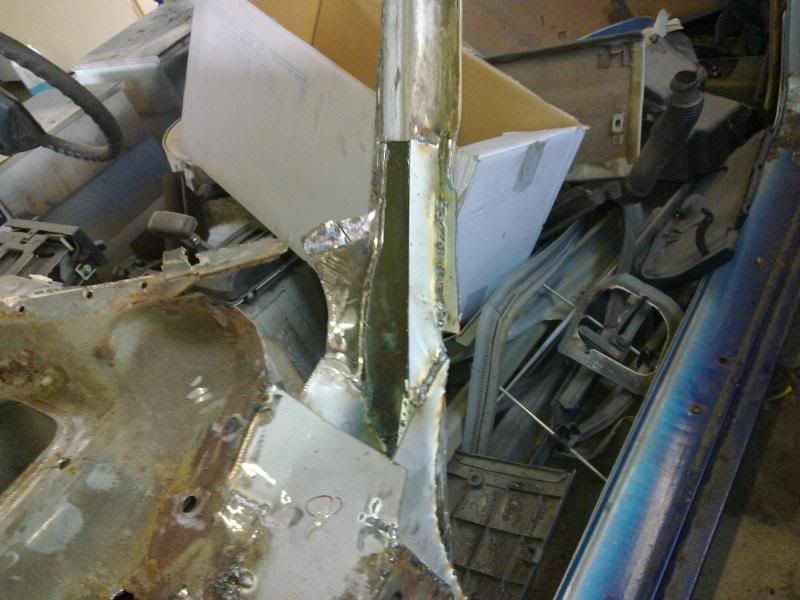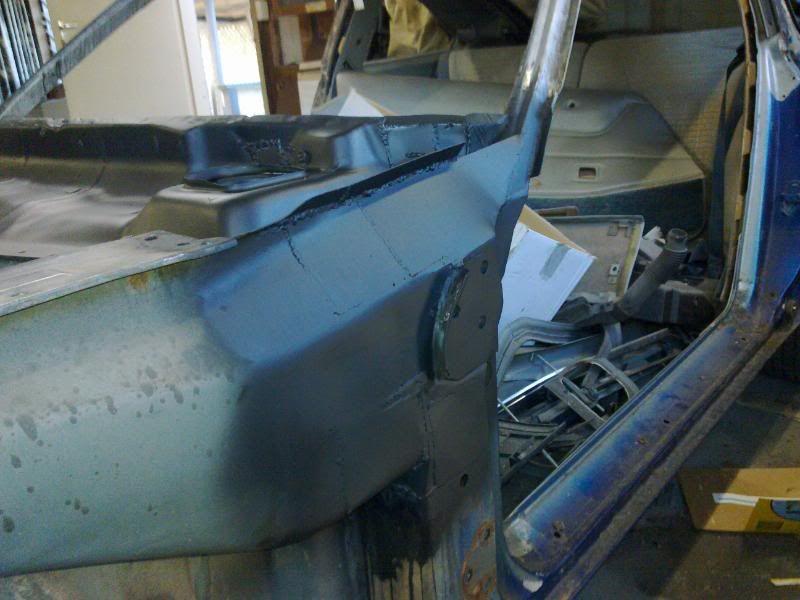 Some new brackets I have to make up to replace the rusty ones, they help hold the lower windscreen cowl to the car
This is the color we are painting the car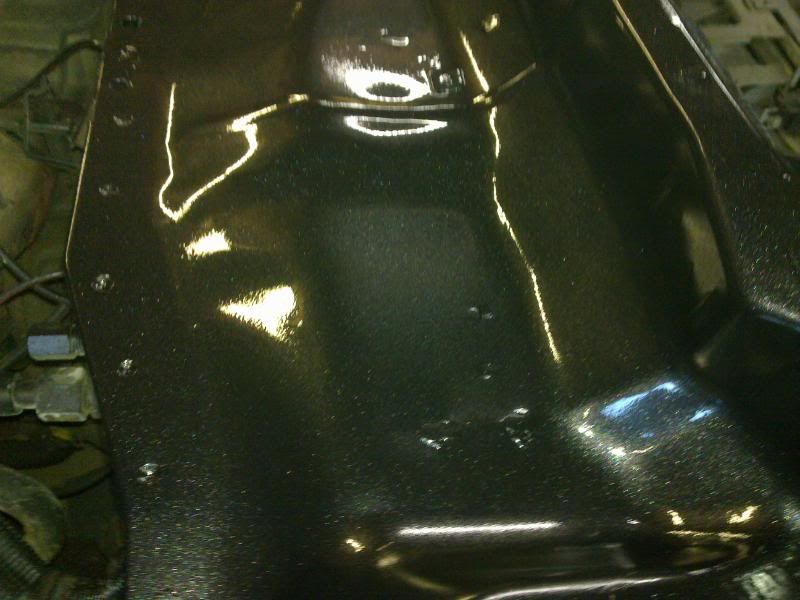 and this is how it looks in a cup before spraying, all of the metallic flakes in the paint kept on swirling around while it was just sitting there... it was kind of weird and hypnotizing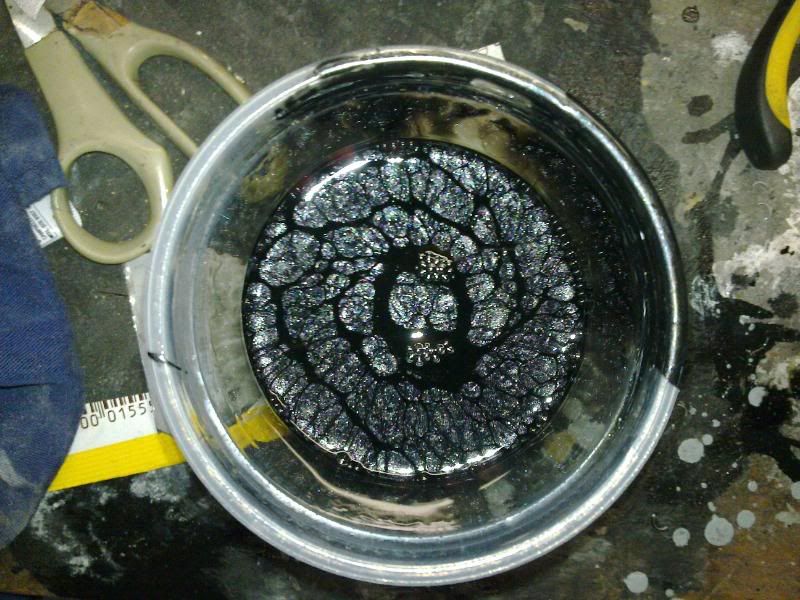 And the lower windscreen cowl is now rust free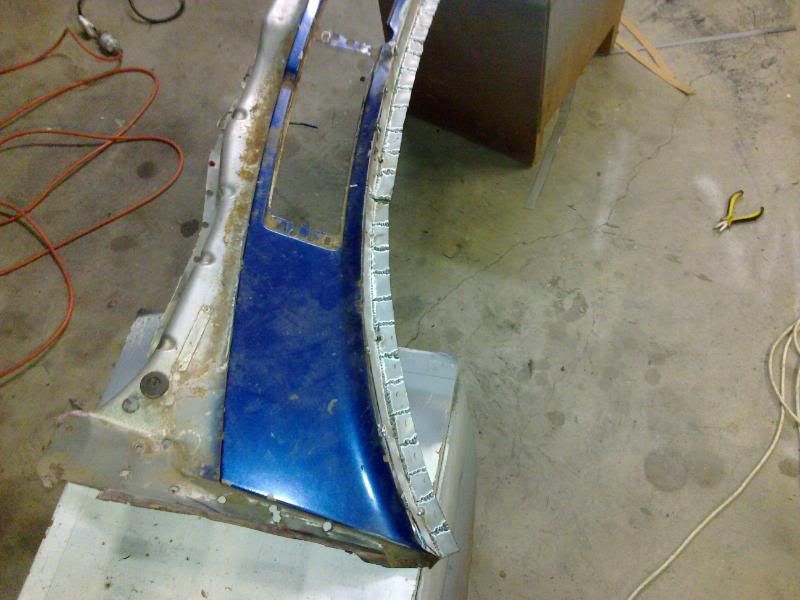 ready to be put back on the car, just need to attach the brackets first
All of the areas with filler on them have had rust removed and new metal welded in, I forgot to ge a before pic of this bit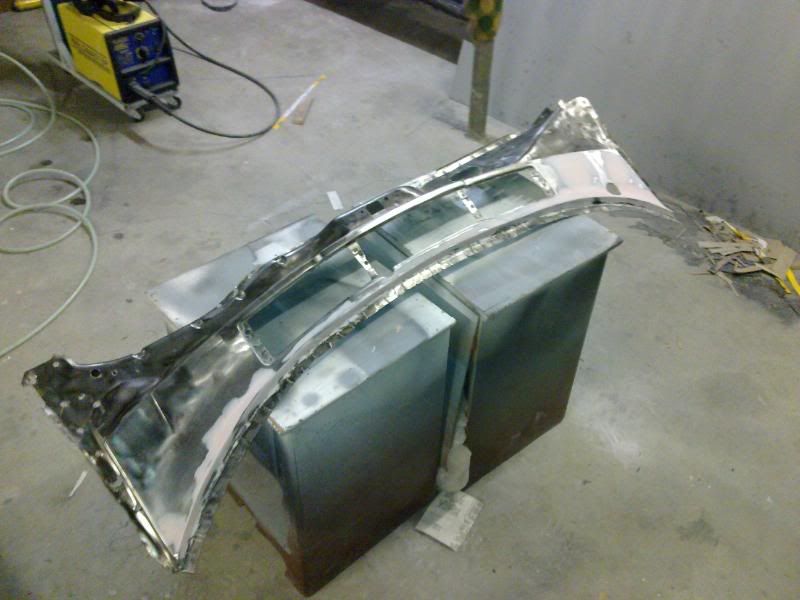 [/quote]
Right time to show you guys whats been happening. Well not long after my last post I was at the wreckers and I stumbled across a 280 there that was really clean and really straight, it looked like it was a unfinished project and it was FULL of parts. I asked the owner of the yard about it and it apparently was a abandoned project when a bloke had to move interstate. I asked how much for the whole car just out of curiosity and he replied with 'well I think that one owes me $500 at the moment so I'll take 500 for it'. I immediately called Michale and he came down for a look and then that weekend we picked it up and took it home. So after getting the gray car home we decided that would be the better shell to use so the blue one is now the parts car. All the parts that the gray car is missing the blue car has so it all works out quite well
Here's some pics of when we got it back home and all the stuff it came with