So, erm... on Sunday I accidentally ended up in a car show
Let me elaborate. I was recovering from a rather large Saturday night when I remembered that SDC's All Datsun Day was running out at prospect pub which is fairly local to me. So I pile in my Zed (keeping in mind that it's my daily driver, my only car) and cruised down.
I pulled into the carpark and it's packed with people and many many gorgeous Datsuns (mostly 1600's) so I'm crawling through trying to figure out where to park when I bloke in a Sydney Datsun Club shirt waves me over and says "park it over there" pointing between a rather tidy 1600 and a really nice 1200 coupe right in the middle of the display! I tell him I'm only dropping in for a sticky beak and not entering the show (it was about lunch time at this stage) to which he grins and replies "doesnt matter! You're in a Datsun!" Alright, I figure. What the hell. So I back it into the spot just opposite Stiva's embarrassingly (for me) hot (and low!!) sled and a pants tighteningly clean and original 300ZX Turbo complete with beige and maroon velour interior and digital dash and wonder how long it'll be before someone notices my crappy rims, rust bubbles and derp-face bent front bumper.
Didn't need to wait long it turned out, but not quite what I was expecting. I'd barely finished parking it and people were grinning at me, taking photos and then some guy asks me to open the bonnet! Surprised the hell out of me! Luckily I had washed it a few days before but it was little more than a quick rinsing off of all the dust that accumulates on it at work and a pretty half arsed wash at that.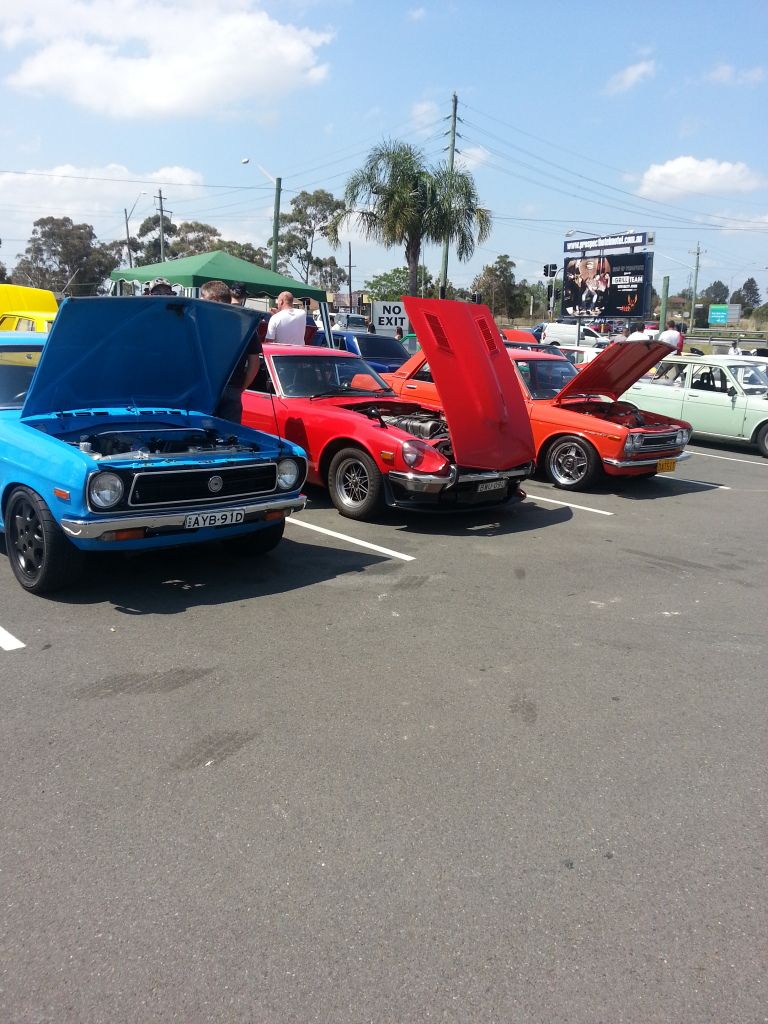 So I left it there with the windows down and bonnet open. I even caught a few more people checking it out a bit later. I didn't hang around long, the heat was not doing my hang over any favours and I managed to pick myself up an afternoon project while I was at it too!
I bought a new repro front bar to replace the afore mentioned derp-face bumper I was rocking.
The result has transformed the front end of the car and I'm no longer embarrassed about people seeing it!
Before: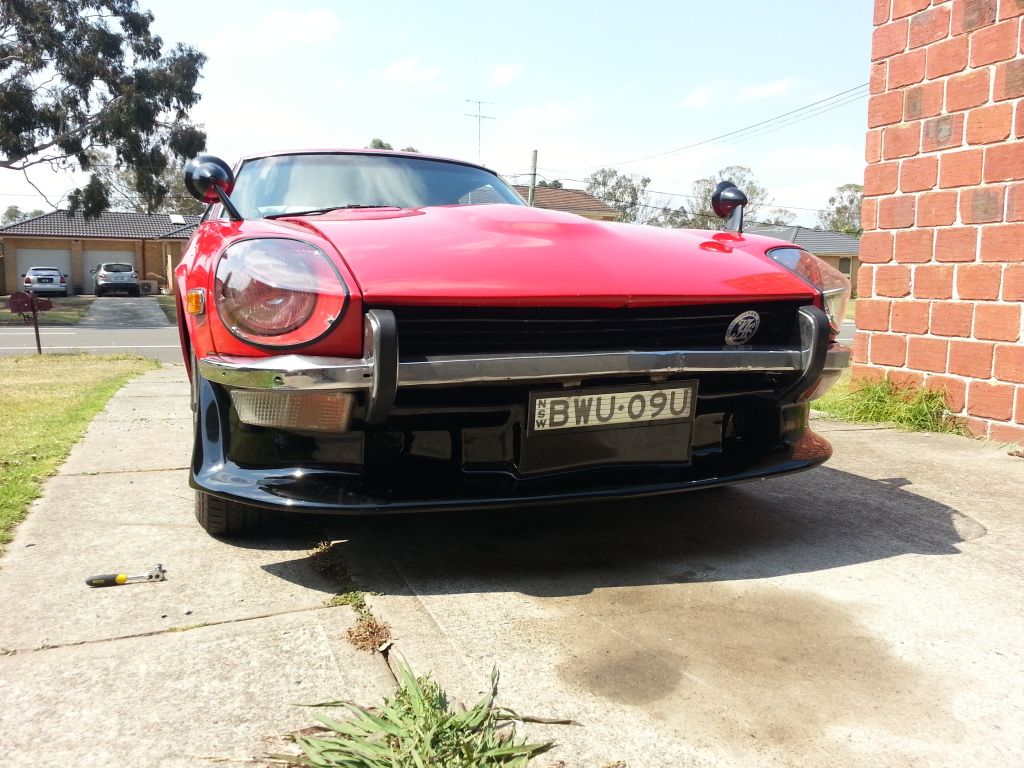 After:
Like I said, huge difference!
I enjoyed my albeit brief entry to All Datsun Day and it's given me a bit of encouragement to press on with the old duck.