Once again it's been sometime since I posted.
In fact, I completely gave up on the car not too long after making that post back in December.
The thing was driving me nuts. Once that new engine was in it was running like shiver. I dropped it out to Stewart Wilkins who's been looking after my sister's and brother in-laws rally cars for years and got them to re-jet the carbs. The old duck managed 140HP at the wheels (their dyno's old school I think) and the guys told me that they had no problems doing power runs with it and were happy with the mixtures. I was a little disappointed that was all :-\
Problem is, power runs on a dyno don't really emulate driving to and from work everyday in traffic. It stammers, has a minor flat spot down low and carbons up the plugs fairly quickly.
On top of this it developed an issue of vanishing water and a few minor electrical gremlins and then one day I took a good look at it in the garage and decided that I just didn't want anything to do with it anymore.
I figured to get it running "right" and looking how I wanted it to look would cost me thousands and I just wasn't in the mood to open my wallet.
So I put it up for sale :'(
I was convinced that this was the car that broke my heart. I was full of hope and admiration when I brought the thing home from Melbourne nearly 12 months ago now but that had all but disappeared. All I saw in the garage was a time bomb. And in fact I'd grown to hate the look of it. The munted front bumper, the crappy wheels, the 2+2 hunchback.
I convinced myself that a 35 year old car was no sensible thing to be expecting to be usable daily transport and then I'd gone and dropped in a cantankerous, stroppy and completely inappropriate motor into the thing expecting an improvement. What the hell was I thinking, I needed another car.
The thing is though, I have a bit of a problem. I can't have boring cars. They irritate me to no end, I just can't stand being forced to do what I enjoy most in a mechanical beige cardigan. So the hunt was on for something interesting.
I looked at XR4 Fiestas, thinking that back to modern was the way to go. I'd come from an XR5 Turbo focus (a phenomenal car by the way) and figured it's little sibling would be the trick. Too expensive it turned out, I'd still be forking out money out of my pocket.
Then I started looking somewhere between my 70's J-Tin wish list and the modern crop of cars. I looked at a GTI-R pulsar for a while. Had the potential to be a brutally quick car that was also not very common and laden with stigmata from the tuner scene (a la WRX, EVO, GTR etc...) but it also had the potential to be a massive money suck. Fixing one would be mega costly if it went fritz.
Then I turned my attention to an AE86. "here we go" I thought, best of both worlds!. Classic Japanese sports car, but more modern but still simple mechanically. I was so convinced that I singled one out that was a japanese import that had been built as a streetable track car. Had all the go fast bits, a supercharged version of the 4AGE, LSD coil overs etc etc.
Problem was, it just didn't do it for me when I went and had a look at it. It
was
quick. Astonishingly quick actually, but it was rough, noisy and missing half of its interior. Don't get me wrong, it wasn't some half arsed drift pig slapped together out of spare parts, it was well built but it was too far over the track car fence for my liking.
I could have bought it, softened the suspension, sourced an interior and made it into a quick street car but again, that meant spending more money on it. Plus it was interstate so I'd have to add a full years rego plus engineering certificate costs to it. It was a great car, but not great enough to go and spend all my money on.
Mean while, over the course of maybe three months I had one serious enquiry about the Zed. One. And even then, after grilling me on the phone for a few days (dude knew his way around zeds) and setting up a meet (meanwhile I spent an entire day detailing the car) he came out, walked around it once and then told me it wasn't what he was looking for
fkn time wasters.
I started weighing up options. Should I sell it cheaper and wear the loss? should I pour some money into dressing it up to make it a bit more attractive? (should I just set fire to the damn thing
) but all of this meant spending money and not getting it back.
And then one day I saw this photo:
Sweet Jeebus! It's from an old classified ad on zclub.net from the UK. At first I had to double and triple check that it was a 2+2, it just looks to mean
I fell in love all over again. The Zed stays. And I'm doing
THAT
to it
Well, close to that anyway.
That car is orange for a start, but the wheels I later found out after a bit of digging are 15x9 Minilites (which I believe are a little different to superlites) They, and/or 15x9 Watanabe's are just
too
expensive. Especially for a daily. I'm not going to put $2500 worth of wheels on a car and then be terrified of hitting a pothole (I DO live in Sydney after all) or gutter bashing them. So I've settled on the Rota RBX.
I couldn't give two shiveres about the whole Rota hate that gets around sometimes, they look great and are affordable. Thats all I need.
Big question is what colour do I go? I was originally set on matt black because of that photo, but then I see a few cars with black and polished lips on them and that makes me doubt my choice.
I pitched the idea to the little lady about this and she reckons polished lip. In fact she photoshopped this for me.
She took this:
Yeah I know they're watanabes but they look similar and are sized similar
And stuck em on my car..... Apologies to the owner of that stunning 240 :/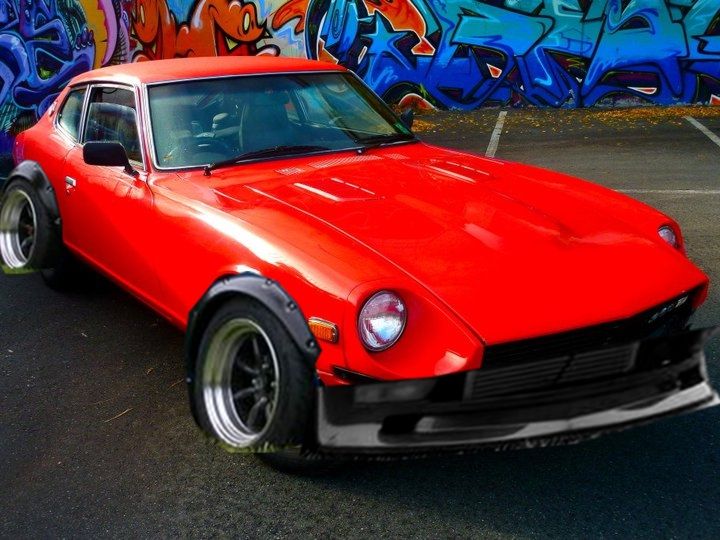 Not the greatest but it gives you an idea.
I still can't make up my mind though, what do you (if you're still reading this far down) think?