Peter bought his 260Z from forum member 'GV260' 8-9 years ago as a neat, stock street spec 260Z.
But it didn't stay that way for very long...
It started off with a warmish L26 with about 150hp which was 'OK' for a while.
Then Peter got a bit excited – an FJ20et race engine with a T66 turbo (+nitrous) was fitted produce around 650hp at the tires, which eventually ran 9.9 @139MPH at Calder..
This had the effect of slightly modifying the chassis alignment – which can kinda happen with stock S30 shells...
Next the circuit bug took over & Peter decided that the Zed was going to better suited to going round some of Australia best circuits as a proper race car.
Cue a massive rebuild over the next few years, culminating in the beast you see here.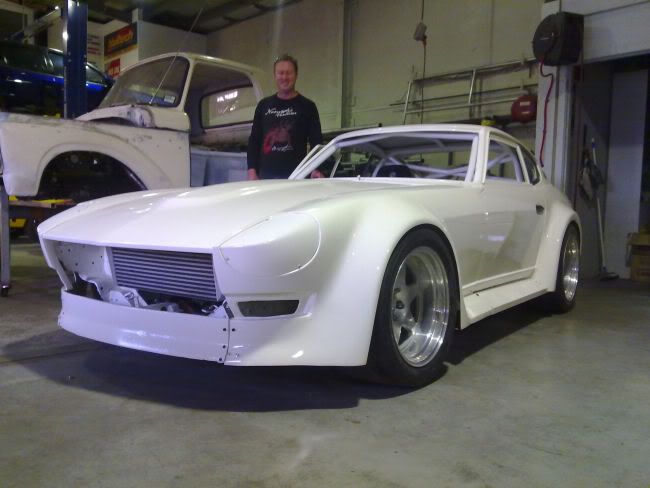 Body:
Off-White colour
Heavily stripped & lightend RS30 shell.
Comprehensive 4130 CroMo ROPS.
Flare are MASSIVE AlfaFG units moulded to the body
Front guards are FG
FG ultra light doors (3.5kg)
FG Bonnet
FG Hatch (2.5kg)
FG front splitter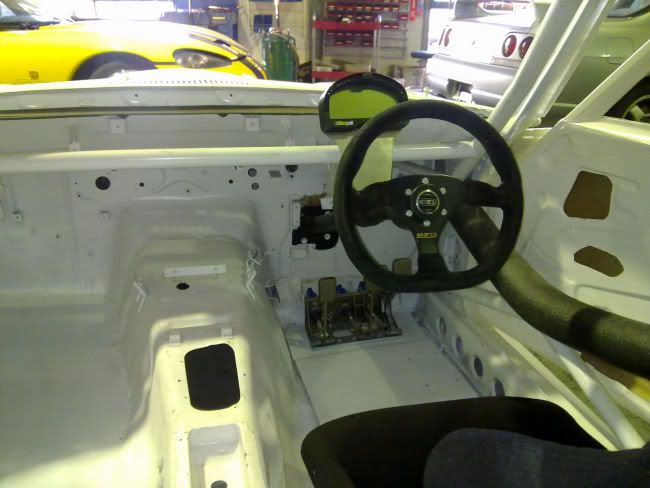 Suspension:
AZC full track pack (refer to AZC website)
Modified BMW 3Series Power steering rack.
Brakes:
Front: Wilwood Superlights 6-spot, 13" rotors
Rear: Wilwood Superlight 6-spot, 12.5" rotors
Diff:
2-way nismo Short-nose (GTR centre)
GTR CroMo driveshafts
Gearbox:
R32 Skyling with Albins gearset & L-series bellhouseing
AP twin plate on custom flywheel
Engine:
L28 block
CR billit crank 86mm stroke
Pauter Rods
SPS pistons
Head: N42 casting with extensive modifications to the chamber & ports.
Cam: Special turbo grind
Ex manfold: Custom steam pipe – extrudihoned
Inlet manifold: Redline manifold with custom S.TB plenum
Turbo: 700hp Borg Warner
WG: 48mm external gate
ECU: Haltech Platinum series
RacePak data logging dash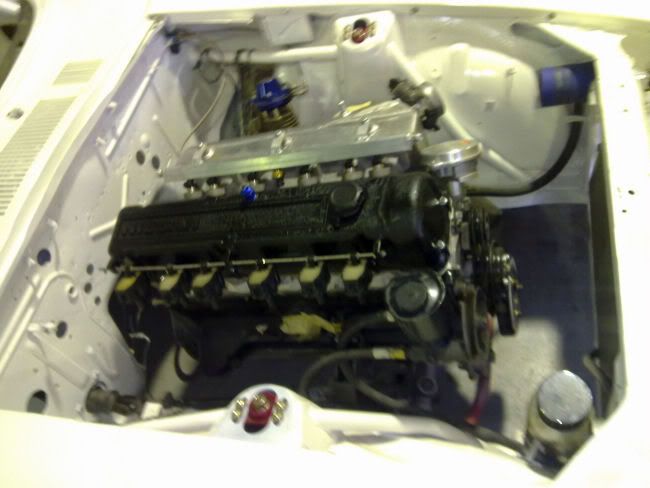 Wheels & tires:
Custom built Harry Withham rims – 17x12"
Tires: Dunlop slicks.
Over to you Peter...