I am sure I will regret this in the future, as one day I will want to build another L6 Turbo, but for now I have no use for this gear so I am seeing if there is any interest in it. All gear is in Brisbane northside
Mechanical fan with shroud
$50
N42 Intake, opening matched to throttle body
$100
New Price - $75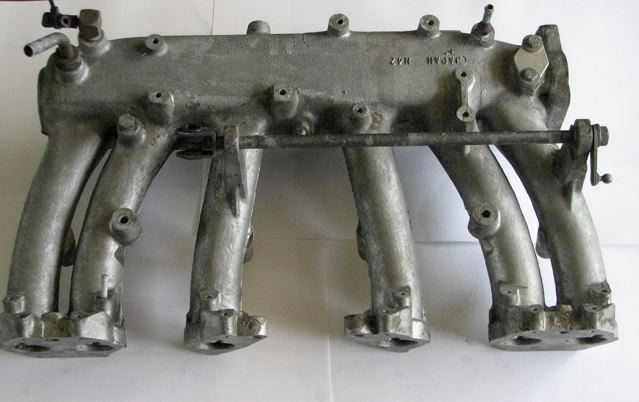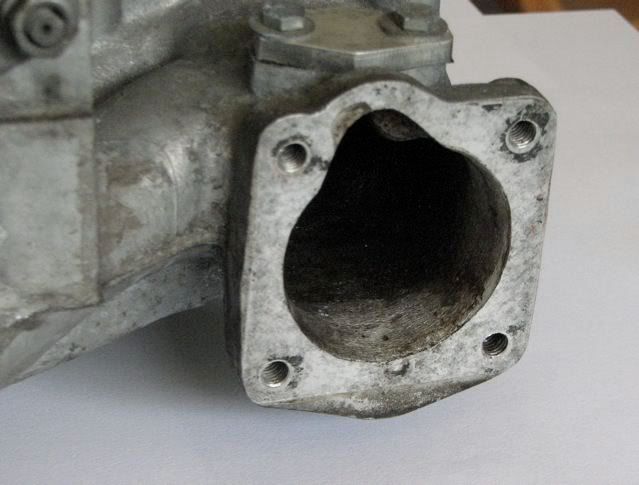 SOLD -
N42 Block/oil pump that needs a serious rebuild and perhaps new crank.$50
New price - Take it away for free
SOLD -
EXEDY 5 puck button clutch and 300mm flywheel. I had 320ftlbs of torque going through this clutch and it didn't slip. Clutch and flywheel have some wear (couldn't find my feeler gauge but I would say 2-3thou). $350 for the pair, I can ship the clutch, flywheel might be a different story, was just throwing the flywheel in for someone picking it up Even though it is a button clutch it was very drivable. New Price - $300
SOLD -
And my turbo/stainless turbo lines. Turbo is a bit of a garrett mystery. Was sold it on car as a GT30/40r. Front turbine blades are same size as a GT35R, but scroll is smaller, Rear turbine housing is a 2in outlet and it is an internally wastegated ball bearing job. Oil and water cooled.
SOLD -

280zx gearbox $100 New Price $50

SOLD -

F54 Nissan head Gasket $100 ($133.42 from Nissan)
E88 Intake/Exhaust Gasket (Bought to use on my P90 head) $50 ($58.16 from Nissan)
Rocker Cover Gasket $15 ($19.93 from Nissan)
New price, have the lot for $125
SOLD -
Turbo Exhaust Manifold $350 (Turbo not included in price) Orange/Red is a paint that is flaking off (not rust). Underneath is a grey high temp paint, is in great condition.
SOLD -
L28 Turbo sump (Has a oil return incorporated into exhaust side). $50
SOLD -
60mm Hitachi Throttle body believe off a 240sx and idle bypass flange $100
SOLD -
P90 Head (original size combustion chamber, measured up at 53.5cc, put a straight edge across it and it was 4-5thou from end to middle) $350, really don't want to ship this one though, too heavy.
SOLD -
Turbo Valve cover, paint is flaking due to dodgy paint job $200
SOLD -
Z32 300zx/RB25/RB26 gearbox to L6 motor kit. $600
SOLD -
Brand New L6 ARP head bolts $150 (cost $177 from VPW)
SOLD -
Brand New L6 ARP Rod bolts $55 (cost $65 from VPW) also fit VG30E and VG30ET
SOLD -
L28ET Distributor (now just cas, but I think I still have the cap/rotor) with RB30 pickup wheel. Was using this for sequential ignition and injection. It also has a custom aluminium cover (not properly alligned in the photo, it actually matches up perfectly and you barely see the join lines). $350
SOLD -
LS1 Coil Bracket, coils and leads (no Low Voltage plugs as they are still attached to my Motec Loom) $150
SOLD -
JSK Fuel Rail and norgen fuel pressure gauge $150
SOLD -
7MGTE 440cc Injectors and injector hold downs $125