I'm sure many of you are cringing at the thought of bead blasting carbs just as I was but after testing it on my old SU's, the results were quite good. I built myself a wooden bead blasting cabinet yesterday and thought I'd test it out. As you know, after installing bling braided fuel lines and speed flow fittings on the L24, all of a sudden the carbs and manifold got terribly dirty.
I've tried a few weak chemical cleaners and autosol etc but nothing really removed the stains. After I excepted that some of the throttle shafts were bent and would require dissassembly, i gave them a hit with beads.
Before: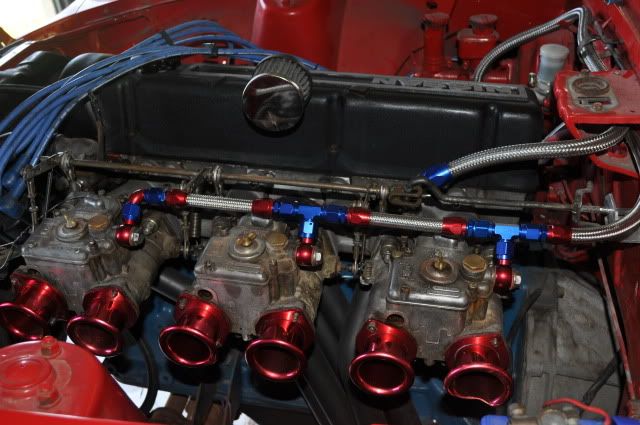 After: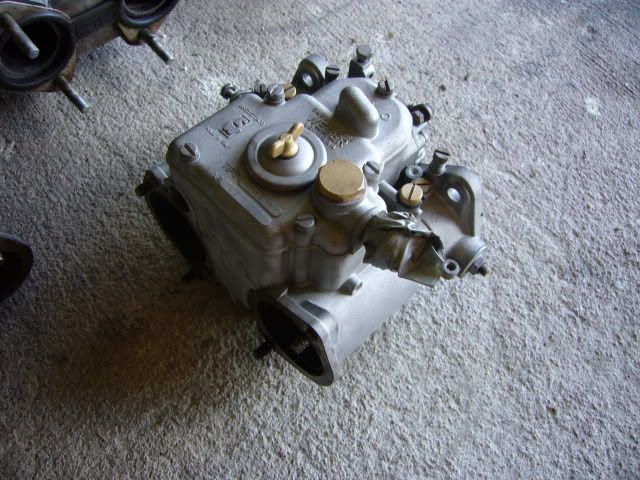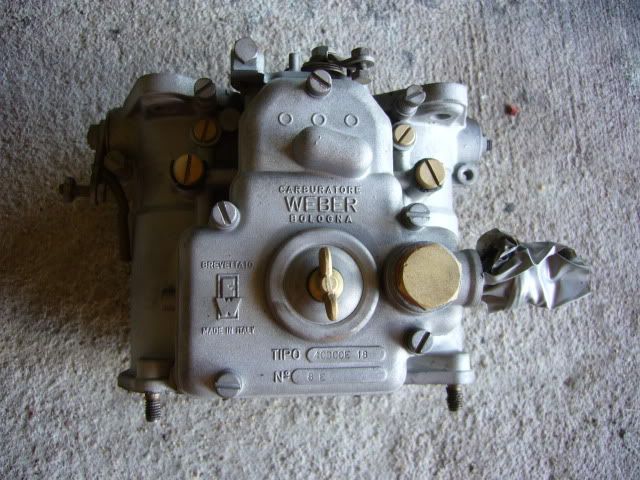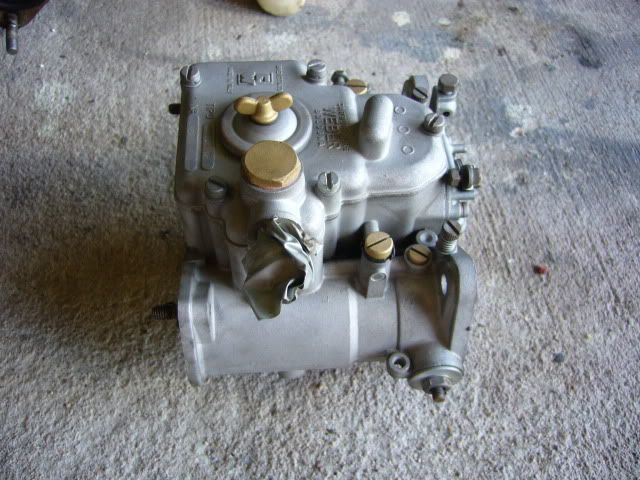 The blasted carb next to the others on the manifold, which I did hit with beads in a few small sections to see how they would work.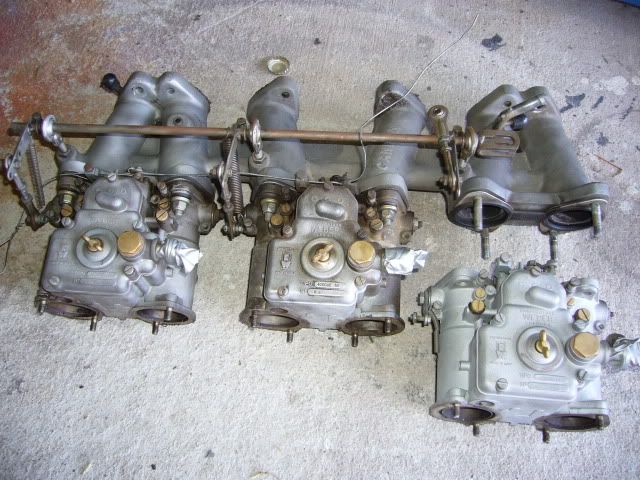 One question I do have now is should I coat the new surface in a sealer? I have a small spray can of automotive paint clear, would that work or is there a better metal sealer/cear coat I should use?
Cheers