I've was trying to bleed the clutch system recently and not being used for a few years has caused the 240Z's clutch master and slave cylinder to lose all pressure sealing capabilty.
I has also transplanted the L28 and its manual gearbox as well so I thought I'd try one of the masters I pinched from a donar car. This was no good either.
I tried brake mart and a few other locals for rebuild kits for them and new slaves were cheap enough to buy new ($23) but no rebuild kits available for the master in either 240Z or 280ZX but a new 280ZX master cylinder was only $50. PLus they look pwurdy.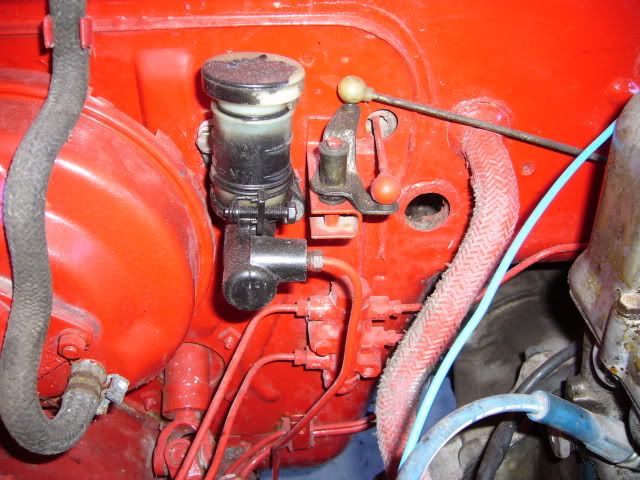 I did go as far as dummy fitting the old 280zx master so I new they fitted but the piston arm/ram was shorter than the 240's meaning half the clutch pedal travel. Luckily the new 280zx one had more adjustment in the thread.
Red is 240z
black is 280zx
new is 280zx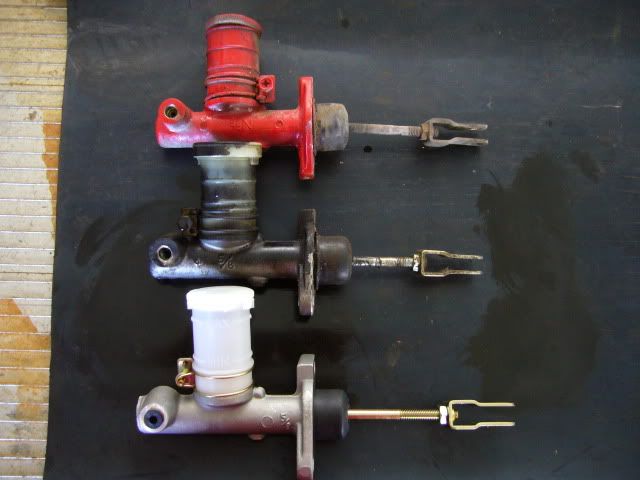 Two new holes had to be drilled to mount the 280zx master cylinder as the old on has a verticle bolt pattern and the new is offset.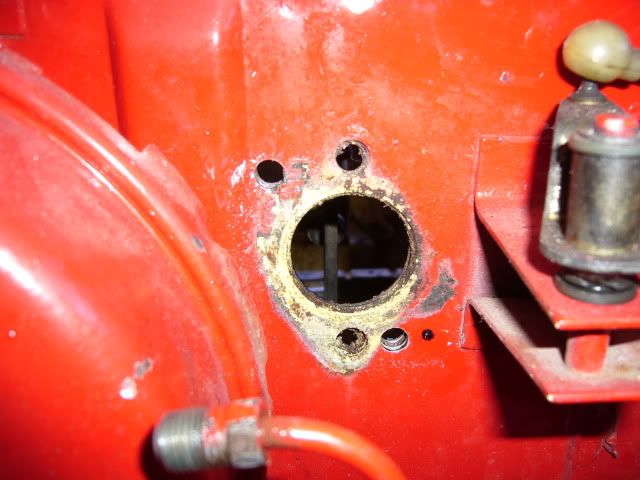 You cannot use the bottom hole in the master cylinder housing as this fouls on something inside the cabin. A new hole had to be drilled to suit.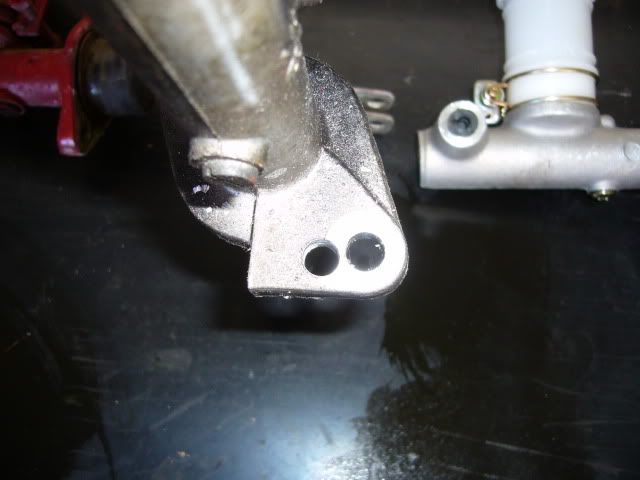 You also have to slot out a section of the flange to clear the rib in the firewall.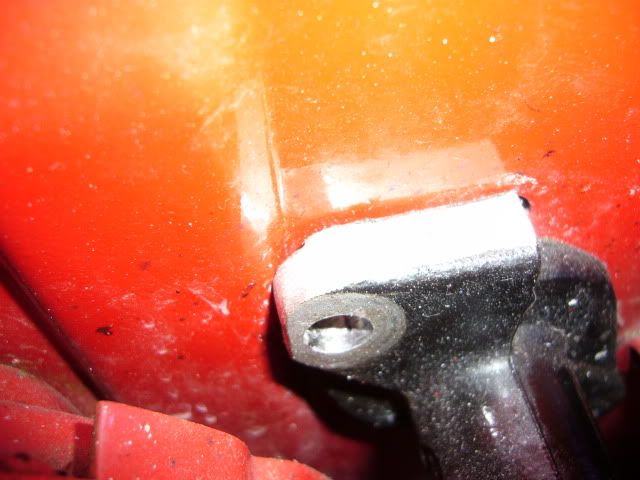 Next I removed the whole original assembly from the car so I could get a 10mm ring onto the tube fittings properly. As you know these can round very easily. Once apart I checked the lines were clear and a heap off crap came out of my original 240 line so I used a spare 280 one. You also have to use the little piston rod out of your old slave so I gave mine a scrub with emery tape to clean it up.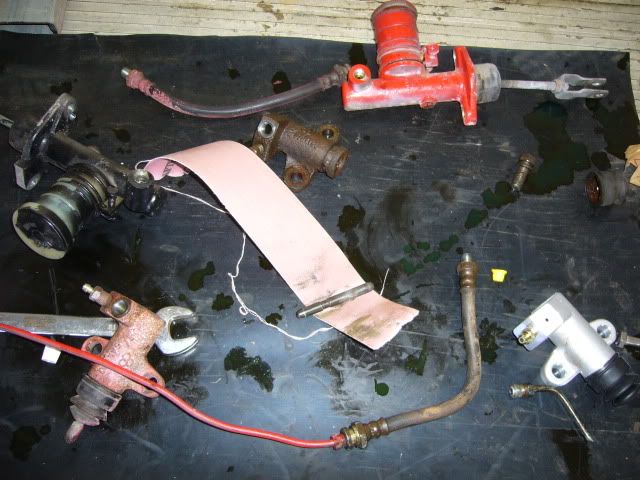 New 280zx clutch master cylinder installed with new bolts.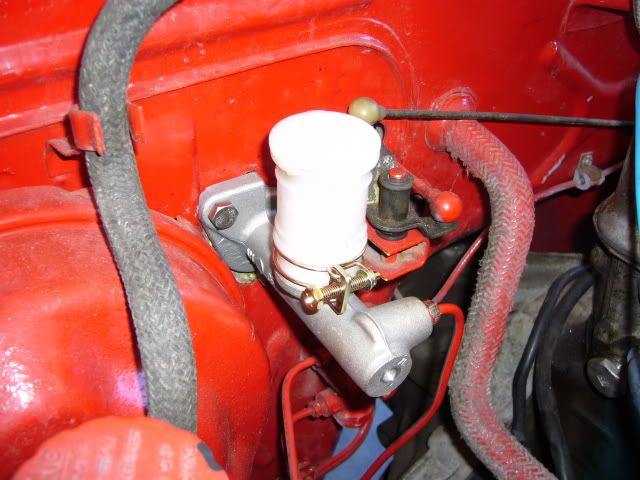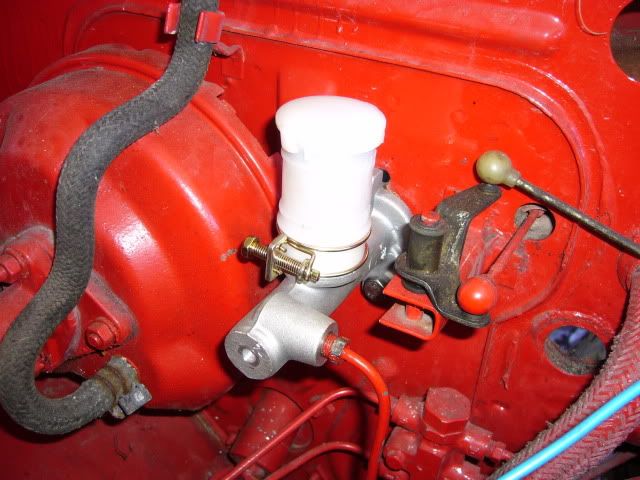 Next you need to re-install the pin through the rod as you'd know when you dis-assembled.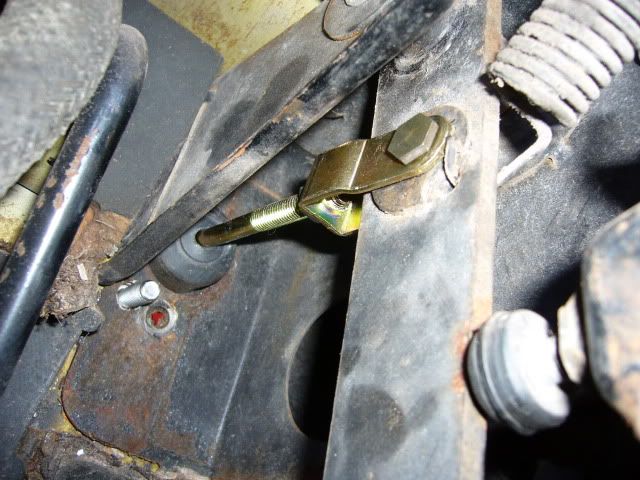 And then install the new 280zx slave which look identical to the 240z. Then bleed the system and you're away.
Oh, here is a good view of the pin going through the rod...... from underneath my car.
So the best news is, I actually drove my Z today.
Ok so I had no seats or engine control but I backed it out of the patio so I could work on the cooling system without making a mess.