Hi all. Name's Scott, and I'll be heading off this saturday to purchase my first Z car
260z. hope to hang around, maybe meet up with some of the other z owners in canberra region, or around further out. Have been rolling through piles and piles of helpful info here, so joining up felt like a good move.
First 260 i saw pulled up next to me at the lights, and i couldnt stop staring, so have been hunting for one ever since
also, quick question. the car has been sitting in a shed for ages ( bout 5 years). It gets the occasional trip around ( one day rego) but not alot. It has new oil and spark plugs, but I will be driving it back home, which is about an 8 hour drive. Anything i should keep in mind, or prepare/do before the long haul?
couple of pics,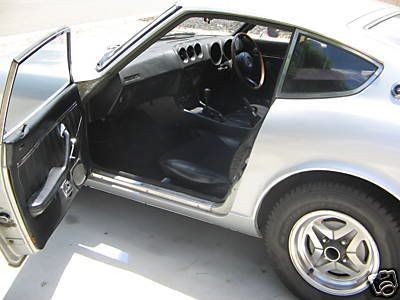 cheers
Scott