https://www.gumtree....240z/1178074964
HS30 XXX0644
1973 Year.
$38,000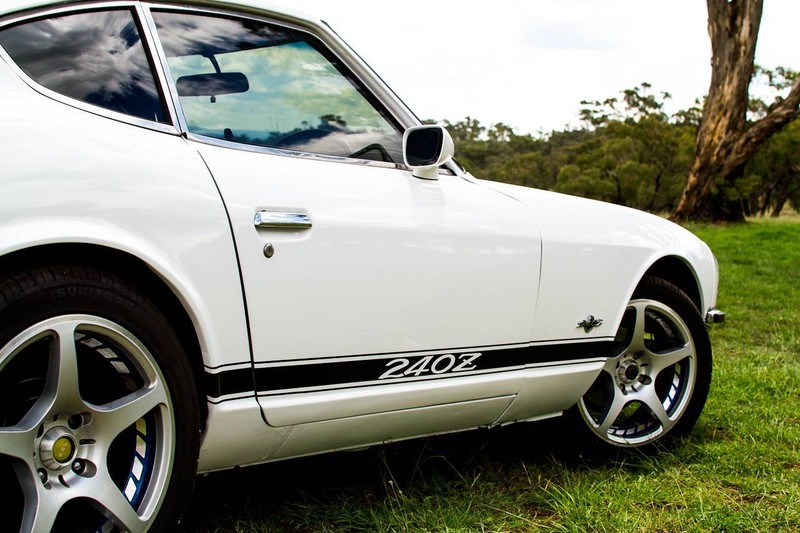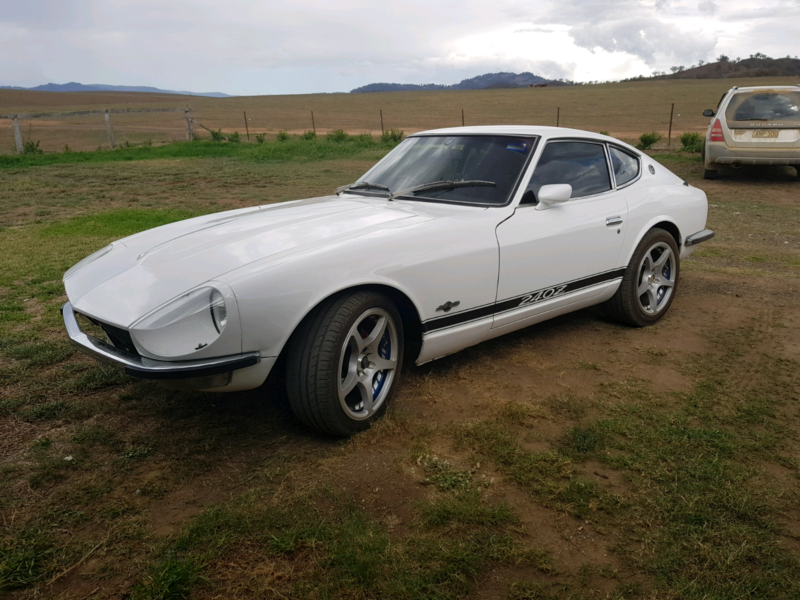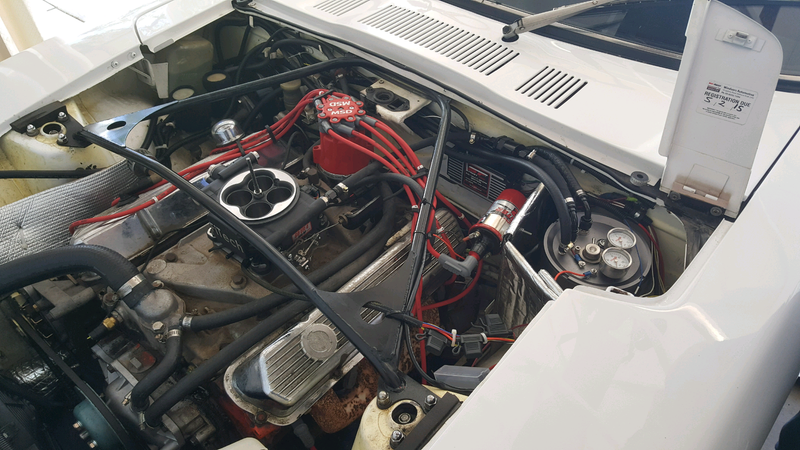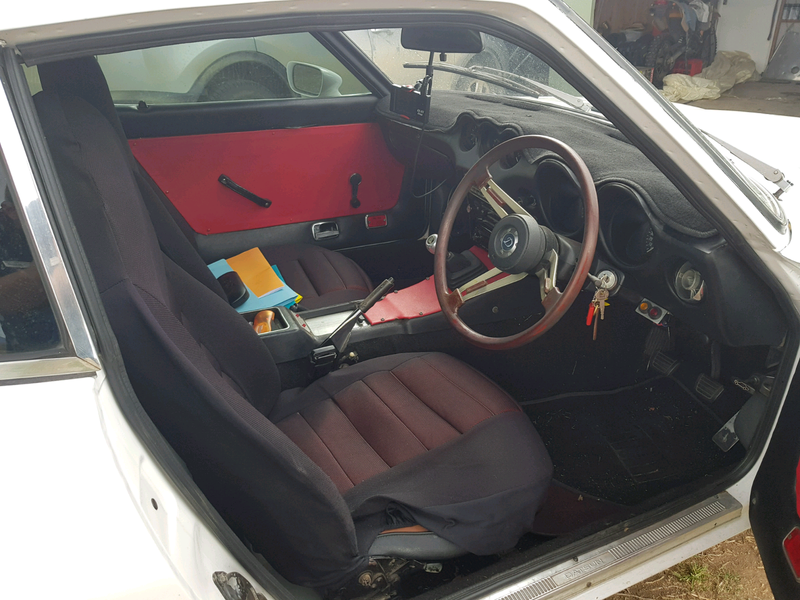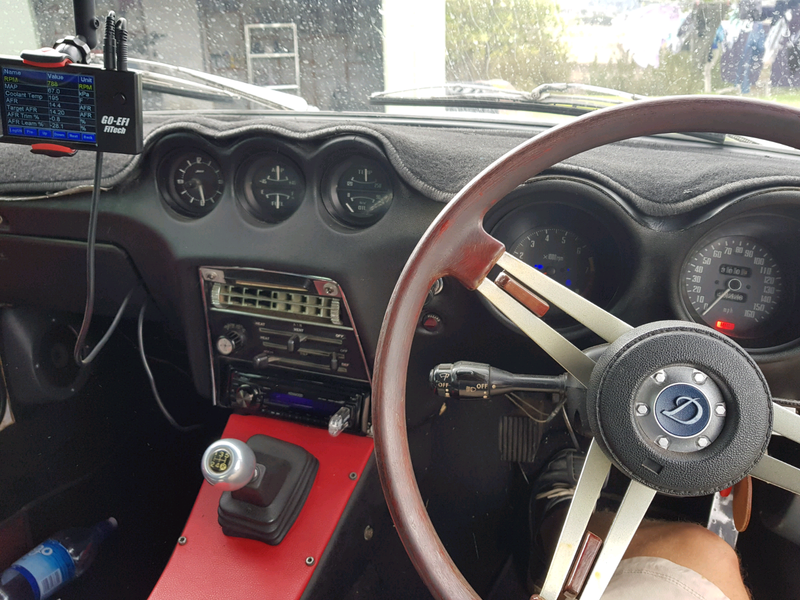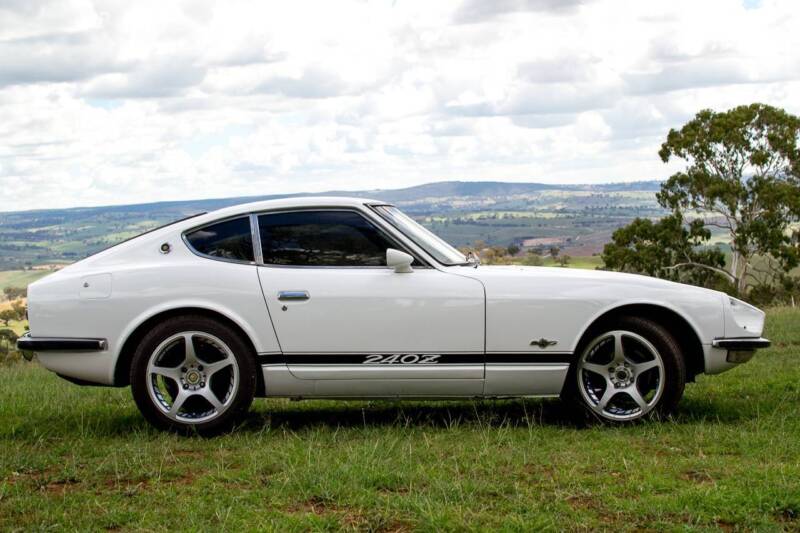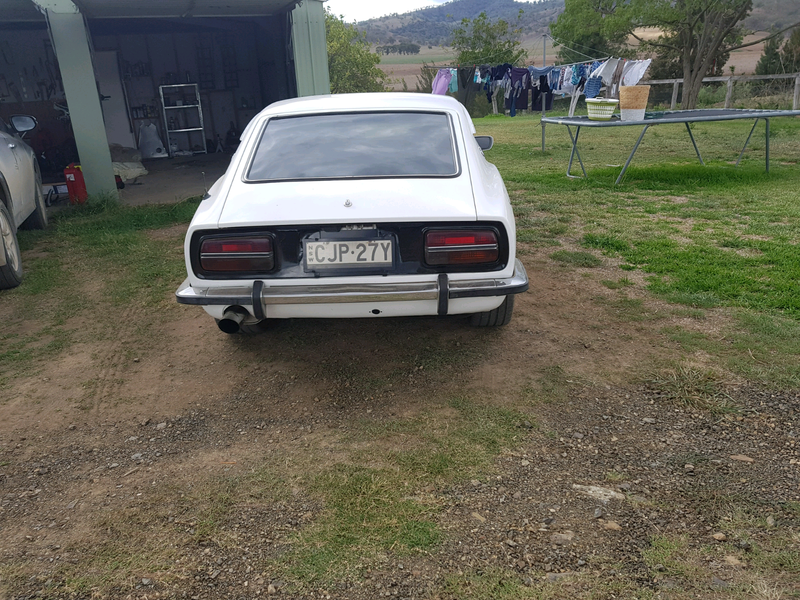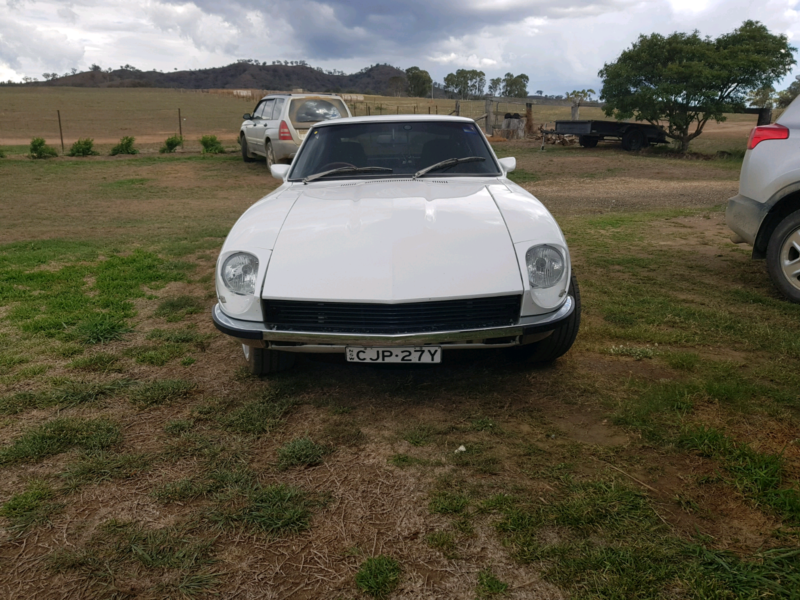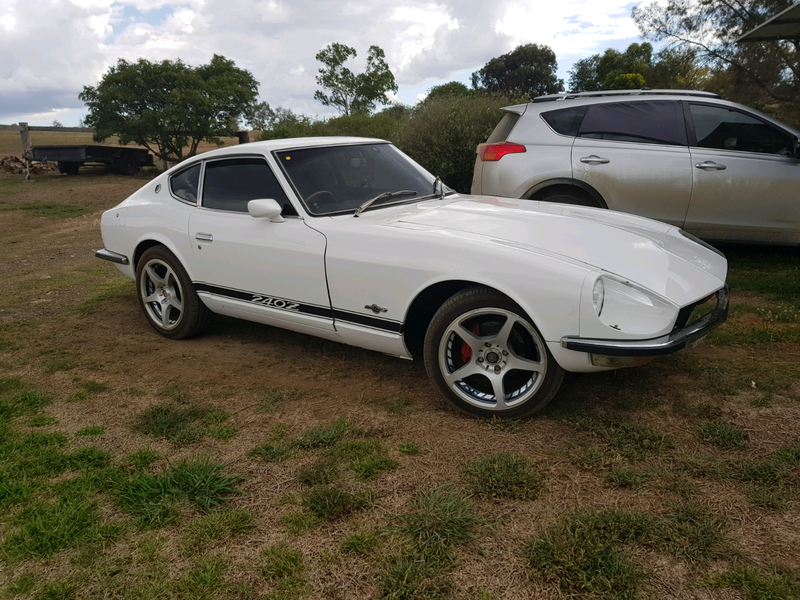 The body:

Rust free and painted by Rise Again in Bathurst at the end of 2012. The original colour was white, and in the 90s, was painted... Pink, when it had the engine conversion (chassis was not cut at all to fit the engine). Taken back to primer and metal, it has been sprayed Arctic white, in a similar shade to Subaru.

Drivetrain:

Converted from L24 manual to Holden 308 red motor, fully registered and engineered in NSW. The gearbox was changed to a 5-speed manual from a Toyota Crown (similar to supra, but larger, stronger bearing). Diff is from an auto 240z, so longer gearing.

Engine has been warmed up with a cam and higher compression pistons and fuel is controlled by a Fitech throttle body EFI. It is a self tuning unit that uses a wideband O2 sensor to ensure that the engine is getting the correct amount of fuel at all rpm and engine loads.

Ignition is controlled by MSD dizzy, coil and leads, and Street fire (MSD brand) ignition box.

Engine is cooled by 4 row PWR radiator and twin SPAL thermo fans, controlled by the EFI ECU.

Currently running a 60amp alternator from 280zx and charges well. Next in the list would be an upgrade to this as it is under high load with thermo fans, ignition and EFI.

Heads have been upgraded to l34 valves and hardened exhaust seats (unleaded happy).

Brakes:

Front disc conversion to mustang vented, slotted and drilled 4 pot.

Rear disc conversion to Maxima v6.

Interior:

Frankly, 5/10. Dash is cracked and many guages don't work. Fuel, speed, temp all work. Have a handheld that reads all other engine sensors from the EFI. Have a separate oil and charge light.

Seats are good, no tears. Carpet is average (can buy whole carpet kits for about $400)

The upgraded brakes, v8 engine, modern shock absorbers and polyurethane bushes make for a well balanced all round cruiser that roars and snarls when you want it to.

This car is fully registered in NSW until February 2019 and needs no work. There are always things that can be done to improve, though!

Email is preferable as no service at home. Open to any question, don't make an offer untill we have spoken though.