Model: Nissan Fairlady Z-L (chassis code: S30-06569)
Location: Melbourne (CBD area)
Price and Payment Conditions: POA (but over $50k+ spent on modifications alone).
Item Condition: Excellent
Body: Body was sandblasted and stripped back many years ago (bare metal restoration)
Mechanical: Extensively modified L28 currently running low boost. You'd want to be careful before turning the wick up on this thing!
Registration: Yes
Engineers Certificate: Yes
Contact Details: Frank Mattesich (0438853416)
Vehicle history:
Chassis # S30-006569 would have been built in 1971. (HS30-H confirmed this).
Purchased by an Illawarra BHP executive whilst stationed in Japan. The date of import to Australia is not exactly known but can be assumed that it was in 1971 as that is the date of first registration in Australia.
The car is designated as Fairlady Z-L and is an early car with many of the early features. As a Fairlady Z-L it has the Rally Clock, Passenger foot rest, mesh grille, chrome trim headlight covers etc..
The car was sold to a Wollongong (NSW) person about 1980 who maintained the vehicle (including engine swap but no notification to RTA) until I purchased in 1999.
Since purchasing the car I have extensively modified the car over the period.
A note on original motor and matching no.'s for domestic market S30Z's.
It would also have originally been fitted with an L20A, but as Japanese market cars don't have the engine number stamped on their ID plate, fitting another L20A with the right number range back into the car and the 71A gearbox would satisfy returning it to original if that was desired?
The list of modifications is extensive and would easily exceed $50k+ on their own.
The attached pages outline the modifications and relevant comments.




Not all changes require Engineer Certification but never the less they are here for the record.





Description New/ refurbished




Non Standard Modifications/Additions/Comments




ENGINE 3.Litre L28 Bored and stroked 8.3 Compression Ratio





Head Refurbished N54 Ported and Heat treatment




Valves New Standard reground , new seals and guides




Valve springs New/NS Heavy duty




Camshaft NEW/NS Turbo Cam




Rocker arms Ref Reground




Camshaft Sprocket New/NS Adjustable





Rocker Cover NS Polished (Nissan Turbo)





Block P79 Cleaned and de burred




Oil Passages NS Cleaned and all passages freed




Pistons New/NS Forged (SPS) Heat treated




Crankshaft Ref/NS LD28 (Diesel) re ground straightened and balanced




Connecting Rods New/NS AT H beam




Bolts New/NS ARP Head and Rods




Head gasket New/NS 1 mm steel




Timing chain New




Chain Tensioner New




Oil Pan New/NS Solid cast aluminium/Slosh gates (7 Lt.)




Harmonic Balancer New/NS Custom made / Degree Marked




Bore NS Bored




Engine Mounts New/NS Custom made





INDUCTION




Turbo New/NS Garret T3/4 larger intake Heat coated,




Exhaust manifold Ref/NS Standard cast Turbo Heat coated, S/S Cover. 6 Thermo couples




Waste gate New/NS External 35mm Turbosmart Outlet on "snail"




BOV New/NS Turbosmart (Plumb back)




Boost control New/NS Grreddy (.Regulator and Relief valves)




Intercooler New/NS Custom Aluminium




Air filter New/NS CUSTOM BOX FRESH AIR




PCV system New/NS PCV Valves /Check Valves, Oil Separators




Vacuum Pump GMZ




ENGINE LUBRICATION




Oil pump New/NS Heavy duty Turbo oil pump




Oil cooler New/NS CUSTOM




Oil pressure sender New Updated model




Oil Filter S/S Cover





COOLING SYSTEM




Water pump New




Radiator New/NS Aluminium




Overflow New/NS Tank placed higher in motor




Temp coupling New/NS New coupling




Electric fans New/NS Twin 10 inch electric fans ECU controlled




Plumbing New/Ns Rubber hoses replaced with s/s pipe or braid s/s hoses





FUEL SYSTEM




Throttle bodies New/NS 6 throttle bodies (EFI)




Plenum New/NS Stainless Steel Custom built with trumpets internal (7 Litres plus)




Injectors New/NS 6 Seimens type (700cc) on fuel rail




Runners New/NS Extra length (300mm)




Water injection New/NS Aquamist 5 Bar ( ECU injector Controlled)




Throttle linkages New/NS S/S rod ends/bar and Sliding uni joint




Fuel filter/s New/NS 1 pre pump 1 water filter separator





Fuel pumps New/NS Carter lift pump/ Bosch high pressure sports




Slosh tank New/NS S/S Rear mounted




Fuel regulator New/NS Rising rate(Turbosmart)




Fuel Lines New/NS S/S Braided Delivery and Return




Fuel Tank New Cleaned and Modified for return pipes Sender calibrated





ELECTRICAL




ECU New/NS AUTRONIC SM3




Lights New/NS H4 Halogen Plus Driving & fog lights(New Globes Through out)




Battery New Heavy duty




Starter motor New Aftermarket HIGH GEAR




Alternator New/NS 120 Amp




Fuse block New Alternate placement




WIPERS New/ NS Honda 2 speed S/S arms(Custom)




IGNITION




Distributor Less New/NS AUTRONIC 500R CDI




6 INDIVIDUAL COILS






INSTRUMENTS




Standard gauges Speedo, Tacho, Fuel level, Oil pressure, Amps, Water Temp, Clock ( Dials refurbished to WHITE FACE)




Additional Gauges New/NS Air/Fuel Ratio




New/NS Vac /Boost Internal (electric)




Engine Bay (mechanical)




New/NS Waste gate pressure




New/NS Fuel Pressure Internal (electric)




Engine Bay (mechanical)




New/NS Exhaust Temp Collector and individual Cylinder




New/NS Oil Temp




New/NS Cylinder Head Temp




New/NS Air - Fresh




- Ex- Turbo




- Intercooler




New/NS Boost /Vac




New/NS Fuel Temperature




New/NS Volt Meter




New/NS Fuel – Fuel Flow (In /out)




- Fuel Used




- Fuel Remaining (Litres)




- Hours of Fuel (Remaining Hours)




New/NS Boost setting Gauges





CLUTCH New/NS Heavy Duty Large Ferrari( New thrust bearing)





FLYWHEEL New/NS Heavy Duty Larger/ new bolts





GEARBOX Ref/Ns 5 Speed Z 31




Mount New Standard




PROP SHAFT New/NS Heavy Duty Balanced





DIFFERENTIAL R200 3.7




New/NS LSD Torsen type (Quaife)




New/NS Aluminium Finned (LSD) rear cover




New/NS Seals /Bearings




Mount/s New/NS For R200 Aluminium Moustache Bar




FRONT AXLE All Powdercoated




Bearings New




Wheel Studs New/NS Longer




Rod ends New




Arms New/NS Adjustable Camber /toe/Track




Compression rod New/NS TechnoToy




Block New/NS Lift by 2" to correct Bump Stop




Struts New/NS Shortened /Welded s**** Mech.




Springs New/NS King 200lb Adjustable




Sway Bar New Rubbers(synthetic)




Cross member New/NS 260Z (Geometry lifted 20mm)




Shocks New/NS Koni Adjustable




Strut Bar New Cusco




REAR AXLE




Bearings New 260Z Stubs




Studs New/NS




Struts New/NS Shortened/Welded S**** Mech.




Springs New/NS King 250lb




Sway Bar New Rubbers(synthetic)




Shocks New/NS Koni Adjustable




Half shafts Z32 CVS (modified)




Transverse link New/NS Adjustable Track/Camber/Toe




ChromeMolly (ArizonerZ Powder coated)




BRAKES




FRONT Discs New/NS Z32 4 pot Calliper




Ferrodo Shoes




S/S Braided lines




DBA Rotor Blank drilled 4 stud 298 mmx28mm ventilated/ drilled/ slotted




REAR Discs New/NS Skyline/Z32




Ferodo Shoes




S/S Braided Lines






Handbrake Re aligned to suit Rear Brakes




NS Precision Brakes Caliper




Master Vac NS Refurbished increased capacity using existing body




Brake Proportioning Valve New/NS Adjustable (Plumbed in Engine Bay)




Check valve New New with new hoses





WHEELS New/NS 16" Superlites





TYRES New Yokohama A509 225/60/R14





STEERING Ref/NS 260Z Rack




EZ ELECTRIC POWER STEERING




EXHAUST New/NS 3 inch 316 stainless Mandrel Bent




1.5 inch 316 S/S Dump Pipe




Heat Coated




Muffler New/NS Stainless (Straight through)





BODY Bare metal Panels /straightened/Fish oiled




Paint New/NS 2 Pack ( Ford Royal Red)




Seals New All seals rubbers replaced




Badges New




Under body Painted new plugs




Bumpers Ref Re chromed




Locks New




Inspection Lids NS Vents stamped in




Door Mechanisms Refurbished




Seats New/NS Mitsibushi FTO. New Platforms fabricated Fully adjustable




Spoilers New/NS Front and rear




Trim New/NS Red Velour & leather Interior including Seats




Glass New Front and Rear Replaced




Head light Covers New/NS




Mirrors New/NS Left /Right and Rear




Seat Belts New To suit Seats




Bolts/Screws New




Hardware Replated




Braces New/NS Front (CUSC O) & Rear Struts




Grill New/NS S/S MESH (RaceMesh)




AUDIO NS Kamemichi Radio head




6 Speakers




6 Stack CD Player




Amplifier





SECURITY




Alarm NS General and immobiliser




GENERAL




Tuning Silverwater Automotive Services (David Alexander)




Peter McDonnell PMC RACING




Performance Power (Rear Wheel) 250 Kw @ 5500 436 Nm @4400




Boost Set at 1 Bar




0-60




0-100




Quarter mile




Weight 1300 Kilos(Full Tank




Distribution 50/50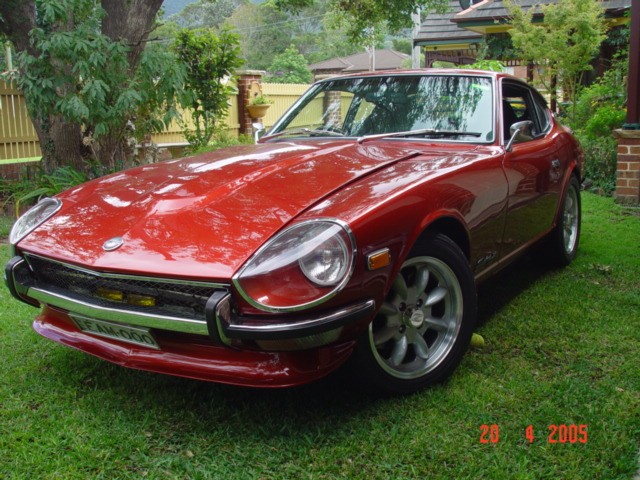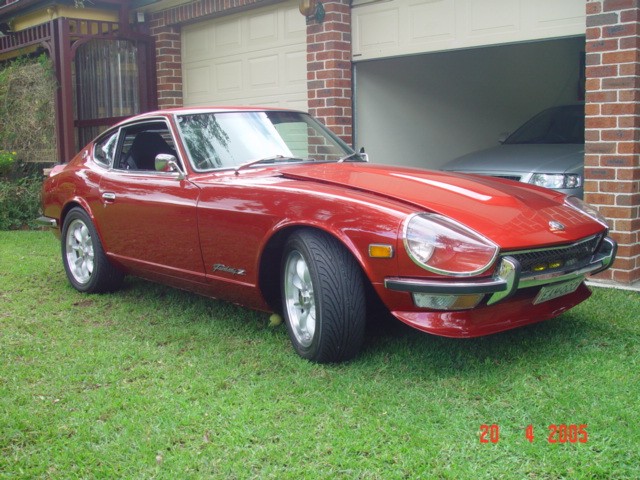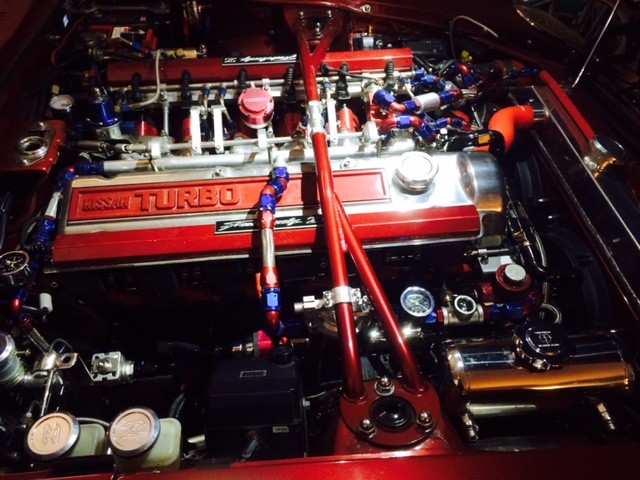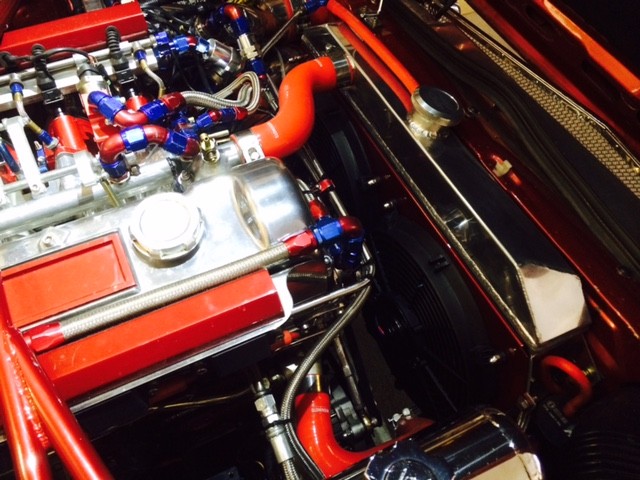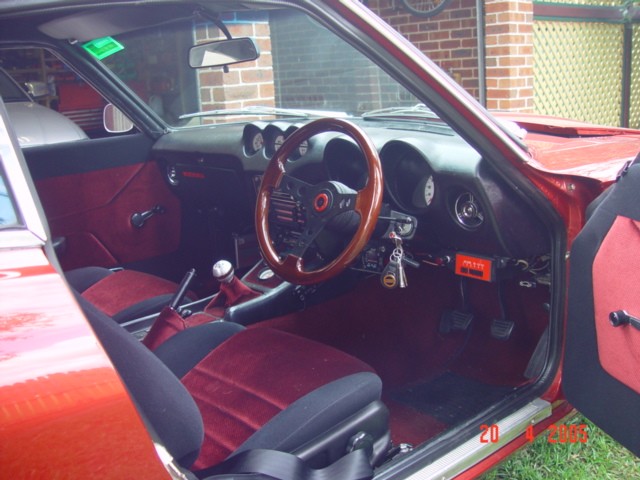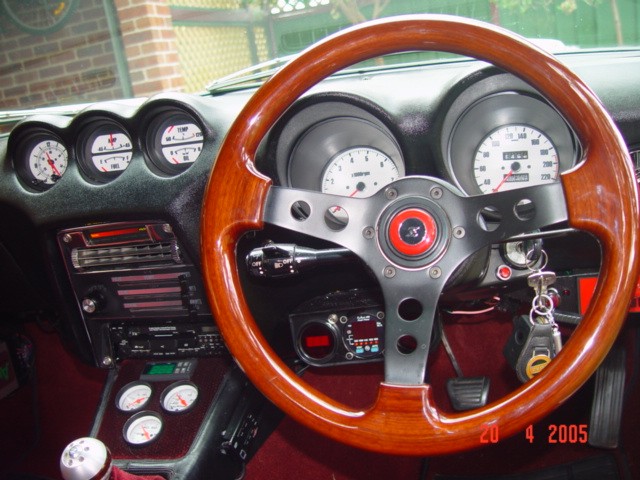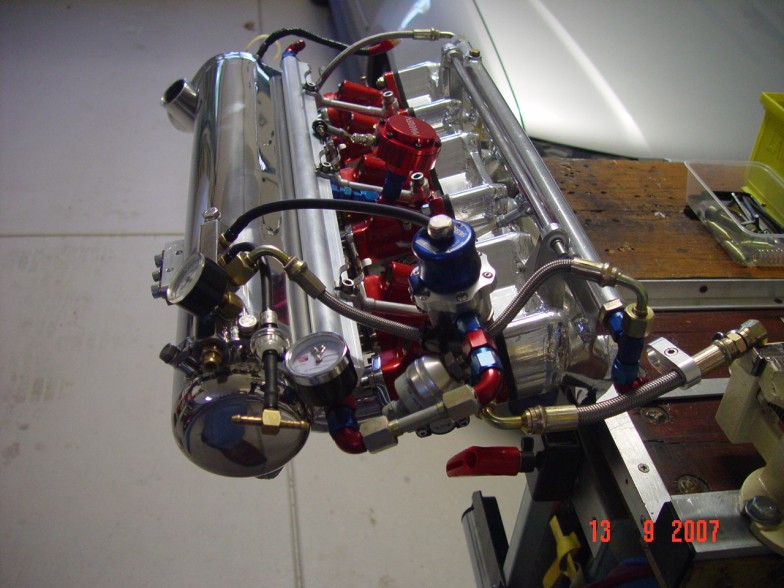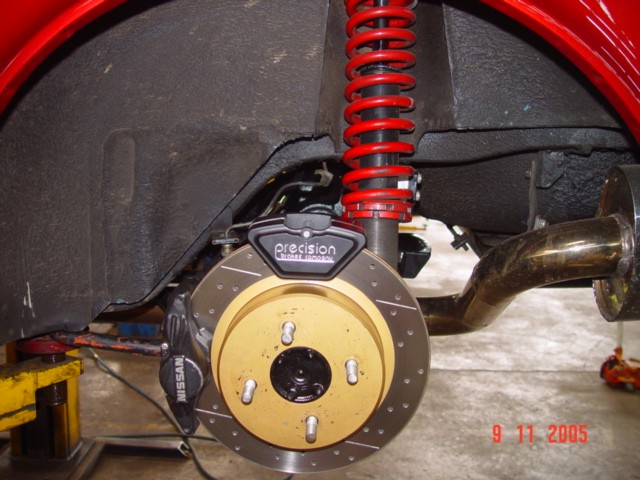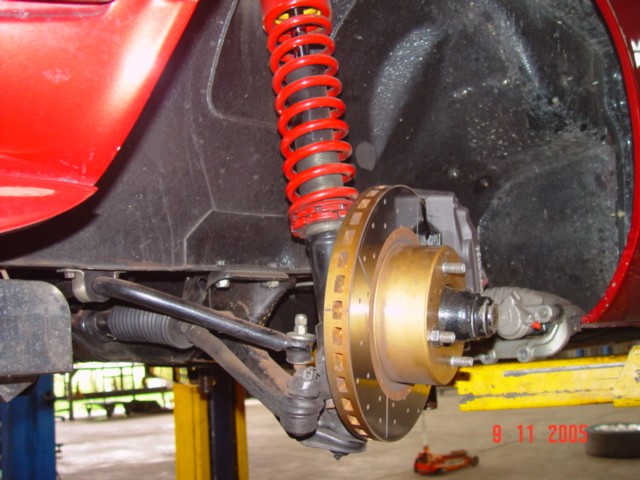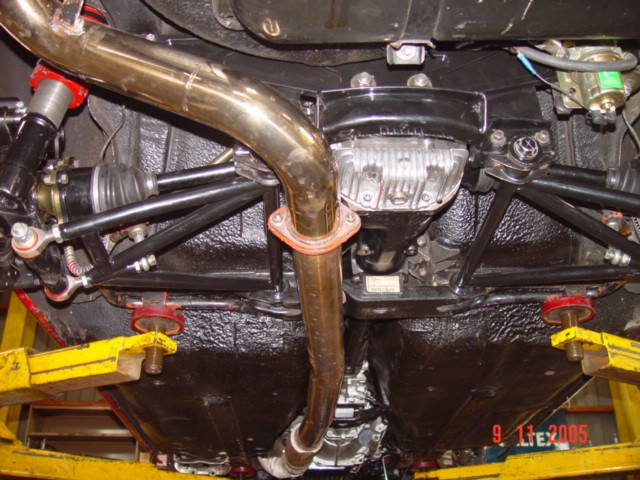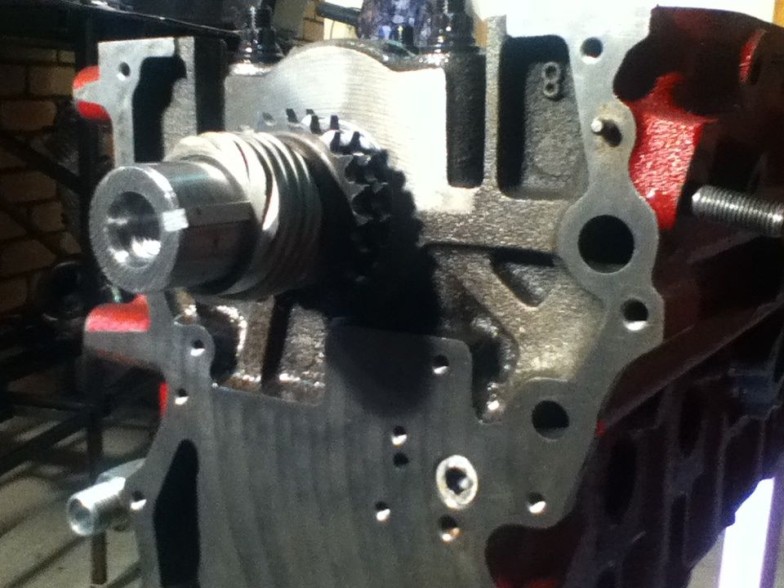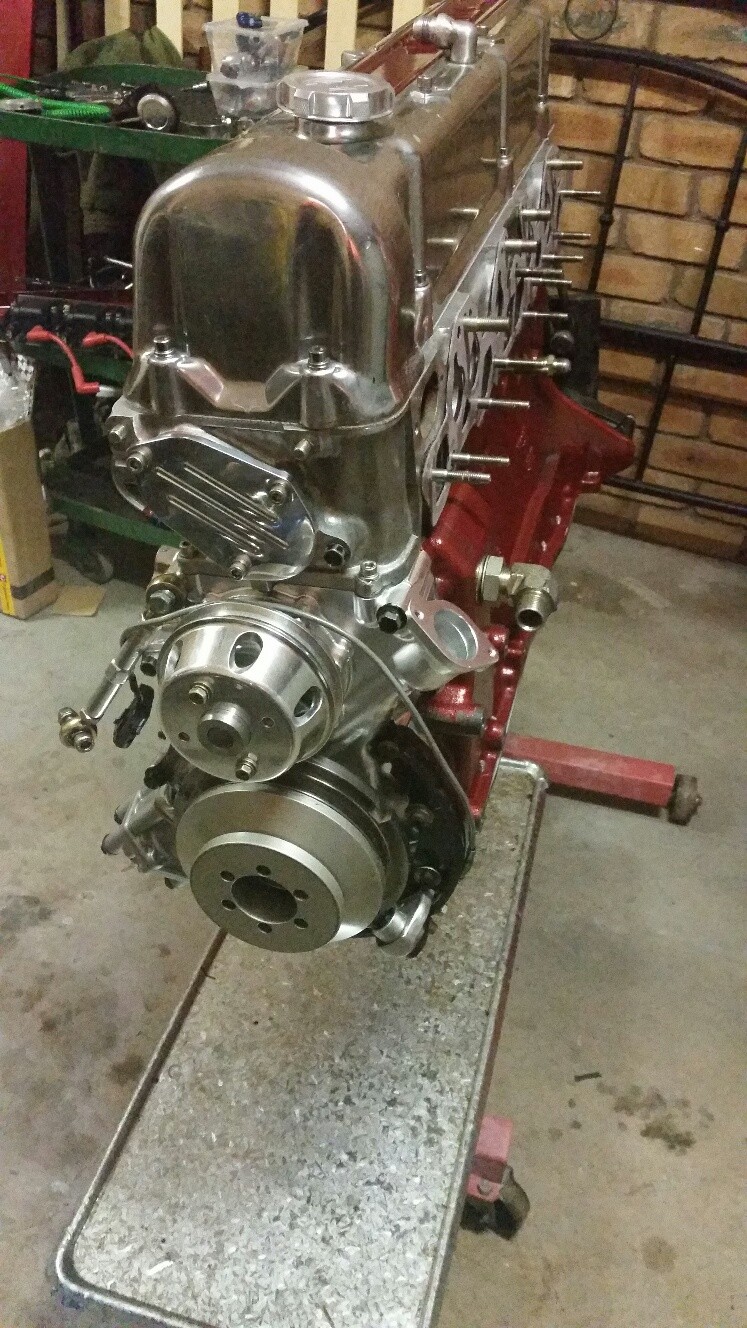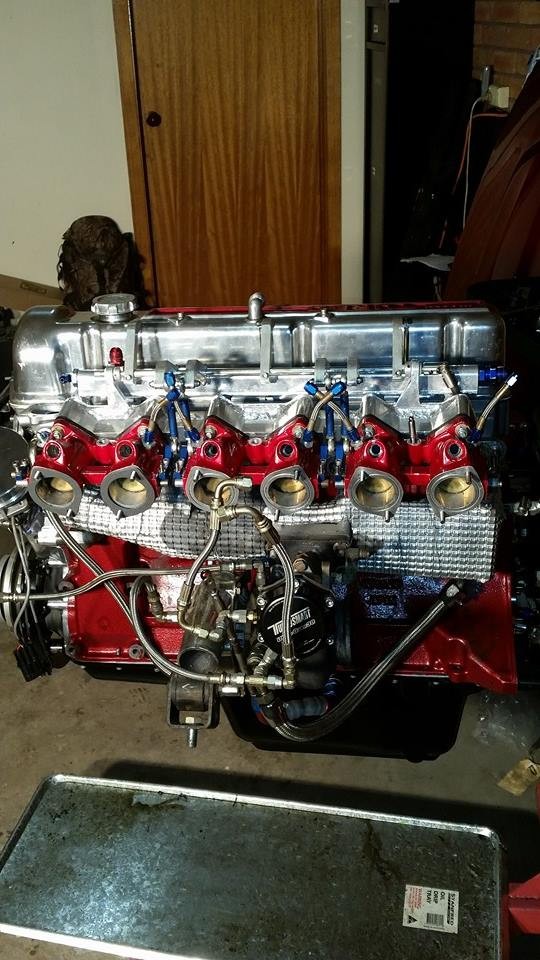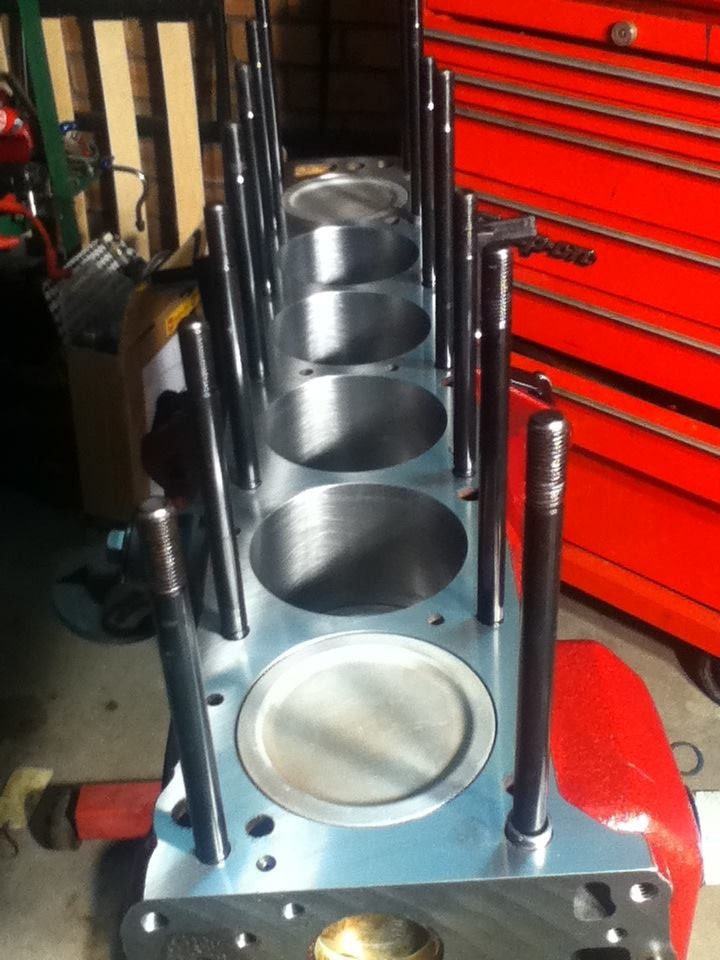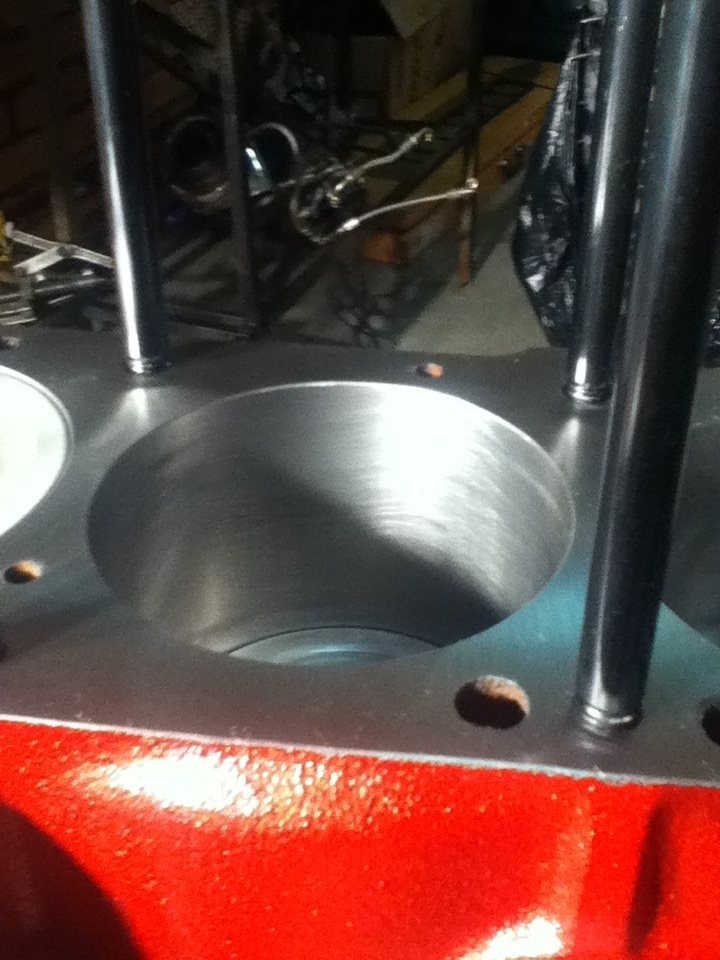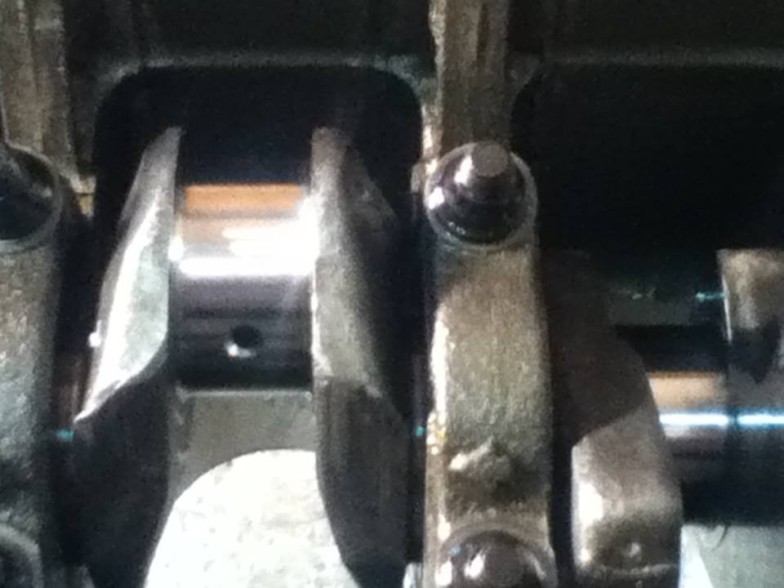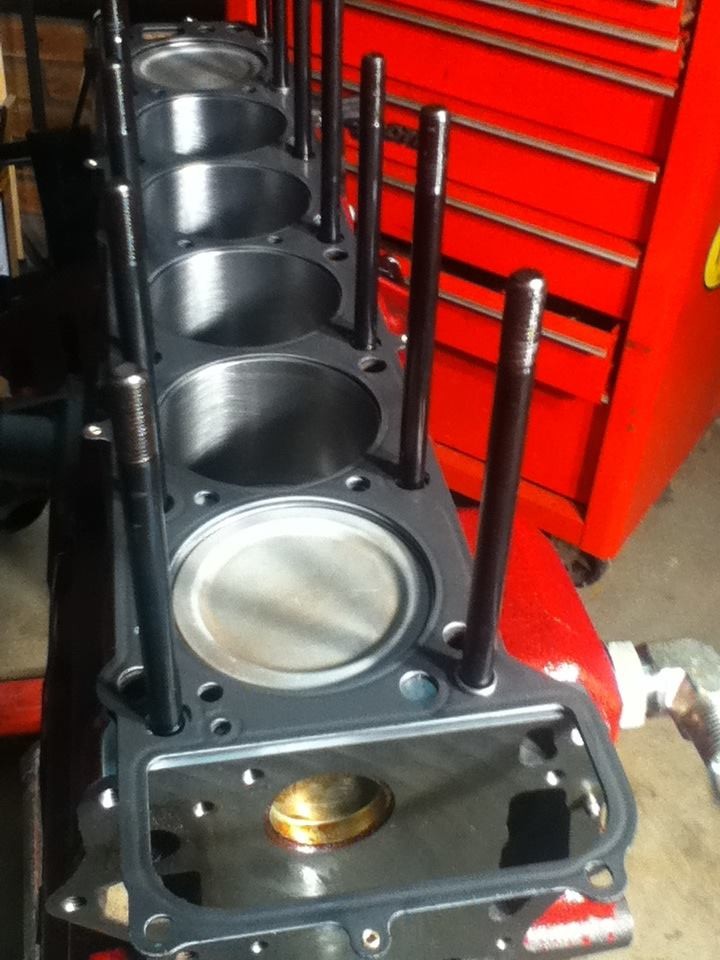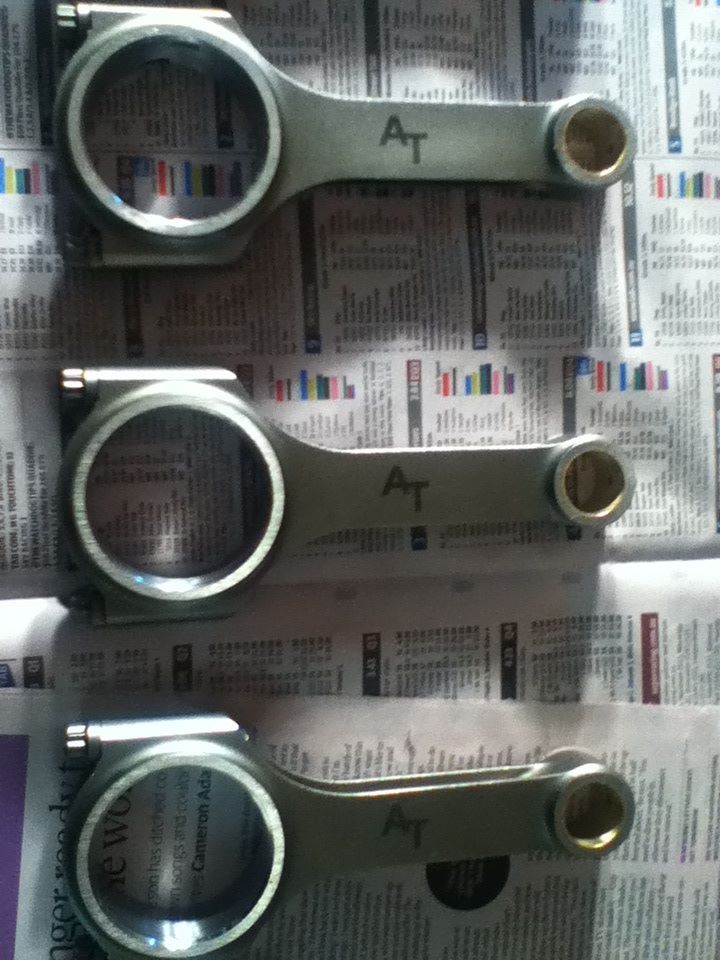 Links:
https://www.shannons...airlady-z-240z/
http://www.viczcar.c...100255-erminio/
http://www.classiczc...ers-and-washer/
http://www.classiczc.../103-new-album/