I have fitted air horns to the 240Z roundtops SU's.
The air horns are from the ZCar Store.
http://www.thezstore...GY/classic17a03
I wanted to use a 240Z air cleaner with the SU's on my L28,
The standard 240Z air cleaner can be fitted with K&N filters with a little bit of modification.
1. Remove the pressed metal air horns from the base.I drilled out the spot welds, removed the air horns and then ground back the small flange.
2. Make a small frame like that shown to take shorter filter box screws. 10 mm strip steel. The bolt holes are M8.
3. Fit either the standard width 240Z K&N filter or 2 x 260Z K&N narrower filters.
If you use the 240Z standard width filter which means the filter cover will seat normally, you will have to modify the bolt guides under air cleaner top as they will foul the air horn.
I chose the two x 260Z filters as this gives more room between the filter cover and the air horn and more filter surface area.
The pressed metal Nissan filters will not fit over the air horns.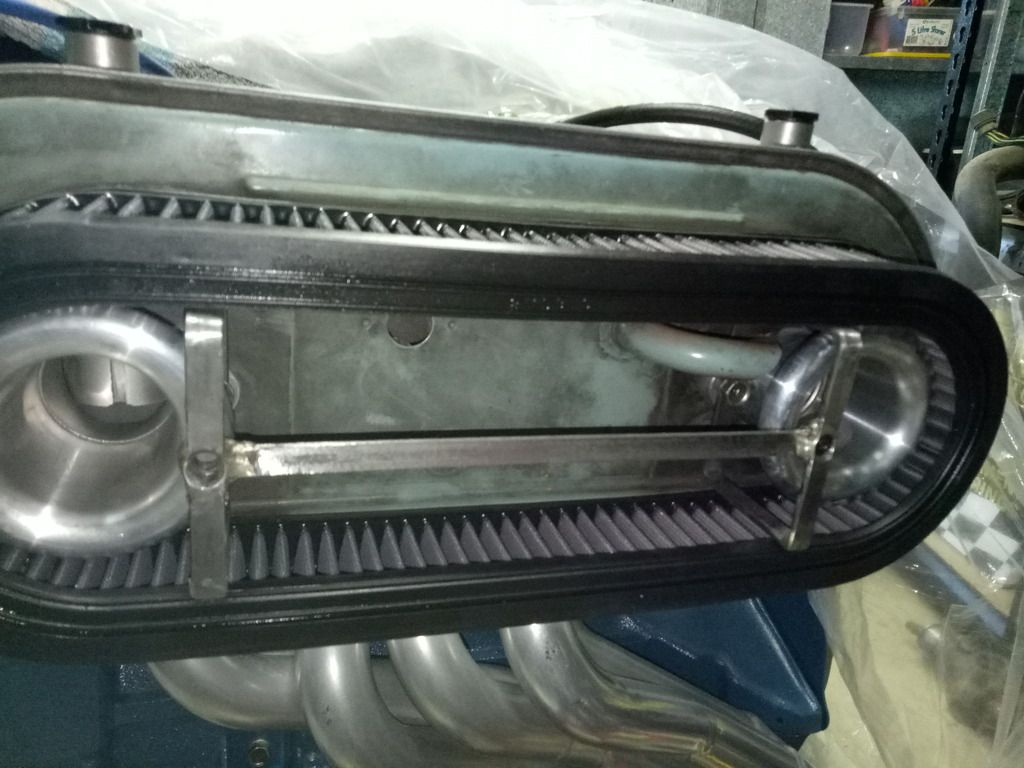 Edited by Groundhog, 31 August 2017 - 09:43 AM.