For sale:
280zx series 2, 1982
Item Condition:
Hey guys, I'm moving house and don't have time to fix up my 280, I went overseas and lent the car to my little brother and when I came back he hadn't topped up the oil and the engine was seized, it needs a new block but everything else should, as far as I know, still be fine. I had all the rust cut out about 2 years ago, there's some bubbles coming up around the tail lights and some slight rust around the rear hatch seals. It's bronze/gold and it has cream/tan interior. I haven't had it running for over a year and it needs to go. when it was running it was maintained by Z shop, no real mods except for extractors. It's got a set of simmons 15" wheels with fresh tread in the front, one rear tire is flat. I've put way too much money into this car and need to cut some losses.
Price and price conditions:
$1200 with wheels $800 without
Extra Info:
Contact Details:
mobs:0412 807 239
Location:
Glen Waverley, Melbourne
Delivery & Conditions of Delivery
: Pickup only, by the 5th of march.
Pictures:
This isn't a fresh pic, I think it's about 18months old but it gives you a general idea, I will put up some fresh pics when I can.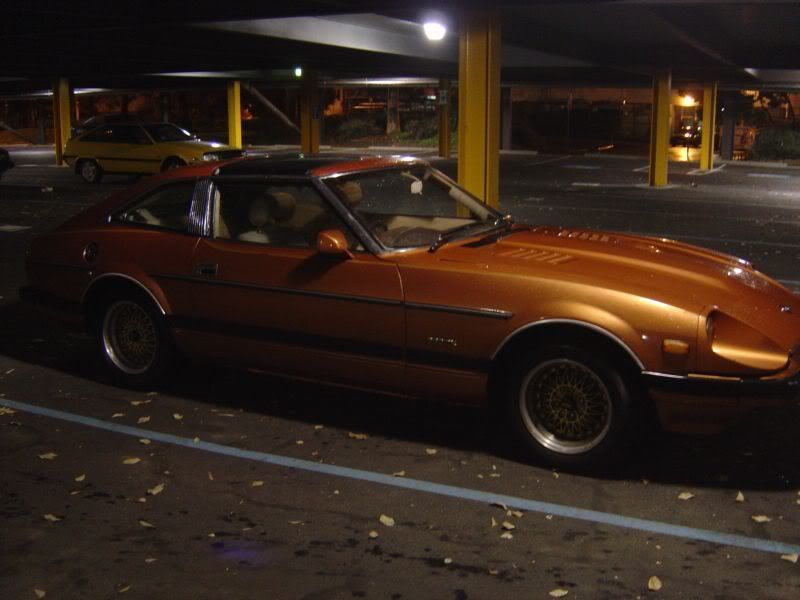 Cheers, Anthony