i might have been a bit too eager tonight with the zed i thought id go weld my exhaust up at around 6:30pm i had to finish mounting my vice to the make shift work station and then hack up the new old exhaust to re use the flange for my original zorst so it would fit again. I was quite suprised i just bolted up my rear exhaust mount and line up my exhaust besides the headers and marked it, cut it down to size,refitted the exhaust and tack the flange in place and it was spot on angle and all couldnt believe it! im not 100% happy with my welds but this would have to be the first exhaust system ive made/changed that wasnt a total stuff around.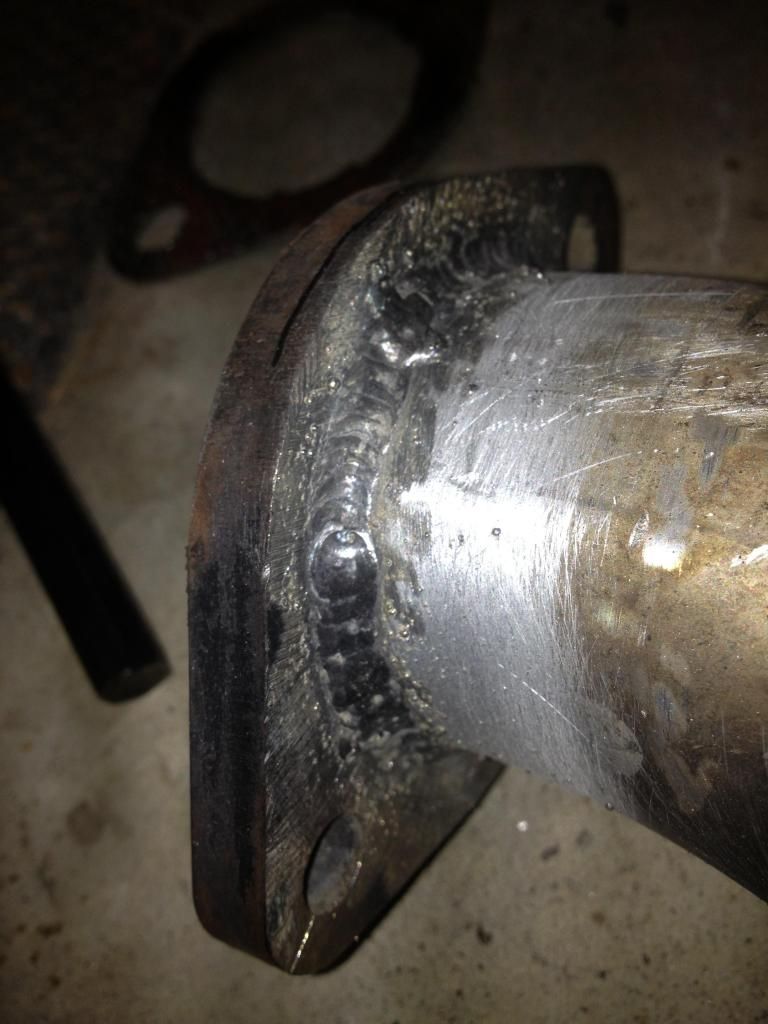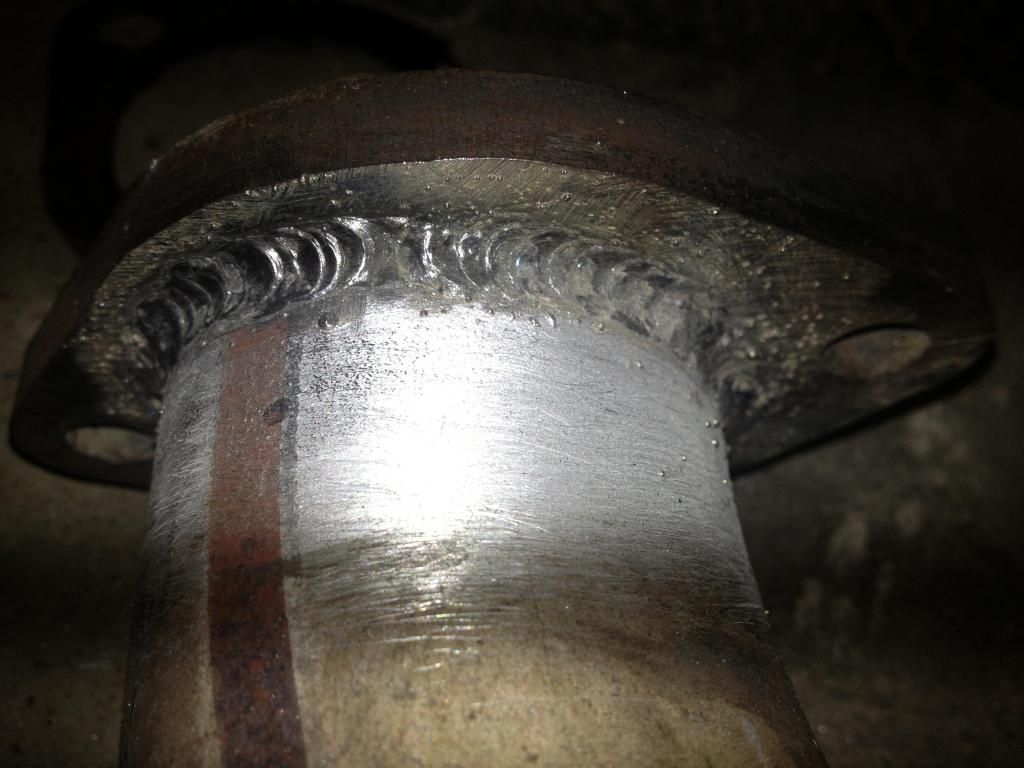 i would have of liked to done better but its not too back considering i only had a little 180amp Lincoln electric welder i borrowed off a mate( it a fantastic little unit!) running 0.8 gasless wire. eventually a new zorst will be on the cards but this will keep her happy for now
after all that i glanced at my phone after taking some pictures and it was near on 7:45pm having tidied up i then spent the remaining hours working out approx wire lengths and layout andextra switch position for when i do my led ligh up grade for my gauges and just general plotting around. nothing beats the single life and being able to spend the whole night in the shed with out being annoyed or getting in trouble over.
i even cut and shut my throttle linkage so it now fits all be it but the plastic gomet that centralises the linkage off the carbies to the fire wall somewhere over the course of the engine saw ive miss placed it. im thinking it should be an easy fix to make one up.
all im waiting on now is the coolant outlet which is about a week or so away and then i can finally fire the old girl up again!