Hi all after working on my L28 swap i though i would put up my build progress..... but before all that ill start from the beginning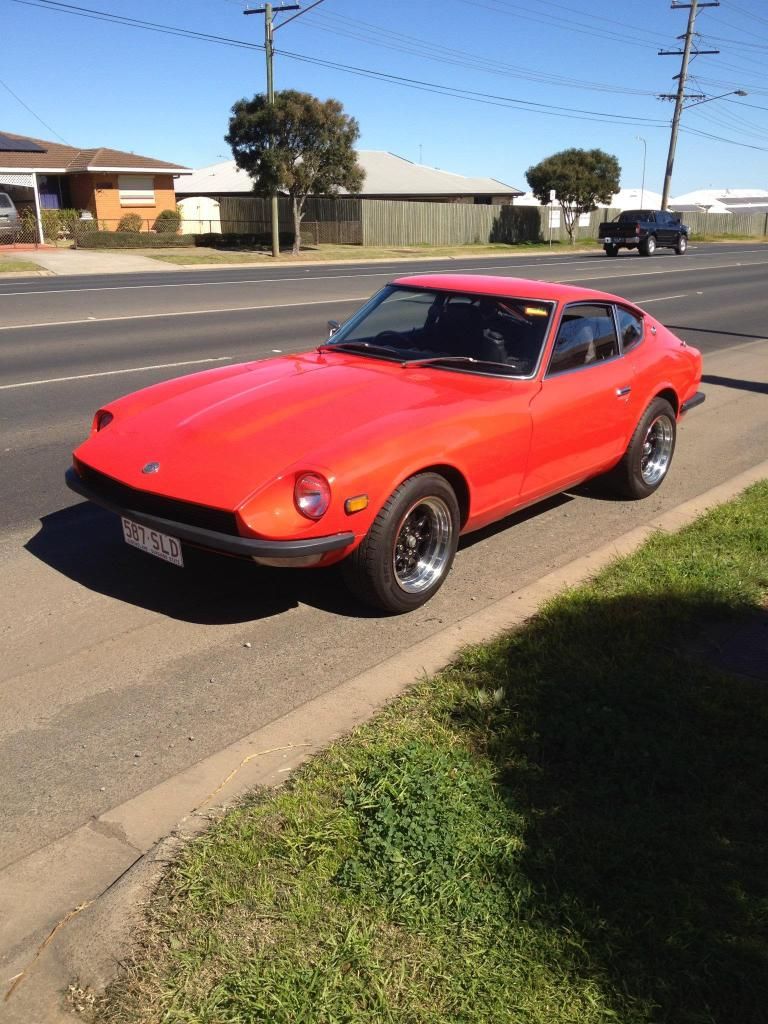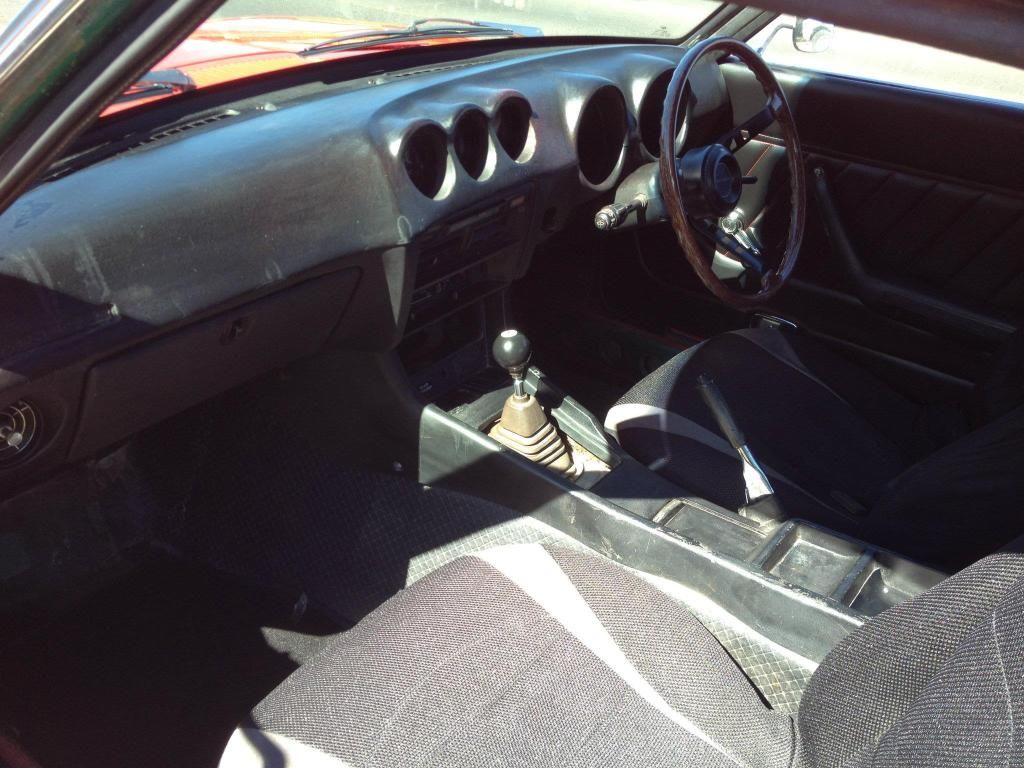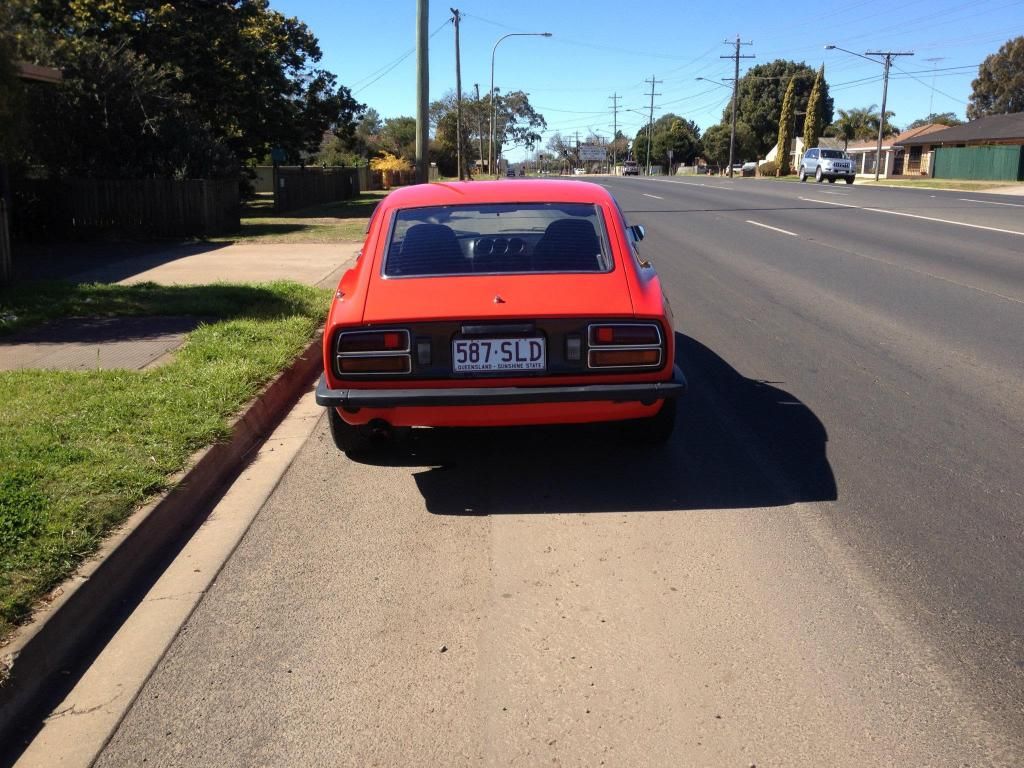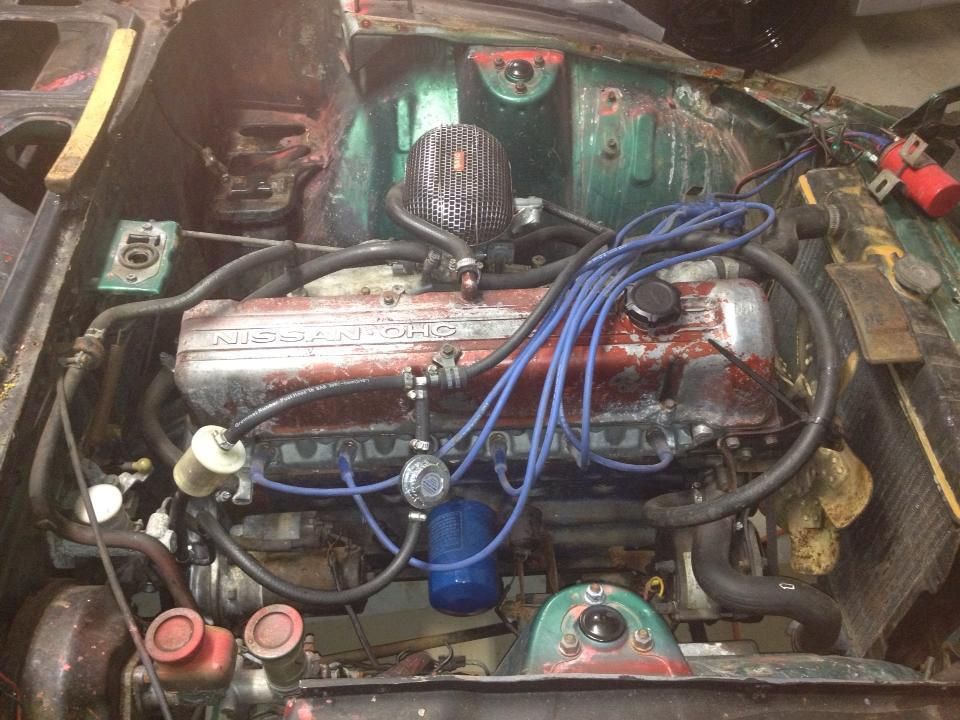 These were taken the following morning after driving her home from the gold coast, making it home with out missing a beat. not much was done to it when i brought it.
-new windscreen
-new door rubber kit
-both doors re-skinned and reupholstered door cards
-new roof lining
-The XXR Mags 15" X 8" alround
-280zx 5 speed manual conversion
-and minimal rust just a few spots on the rear quater on the drivers side and a few spots on the floor pans
all was well til later that day.... it felt a bit tight shifting down from 3rd to second and then locked up and stalled shifting back into 3rd after taking off in the middle of an intersection i wasnt able to get it in or out of gear fully so i had to limp it out the way to the side of the road.
while waiting for a tilt tray i took the most of a bad opportinity and took some quick pic's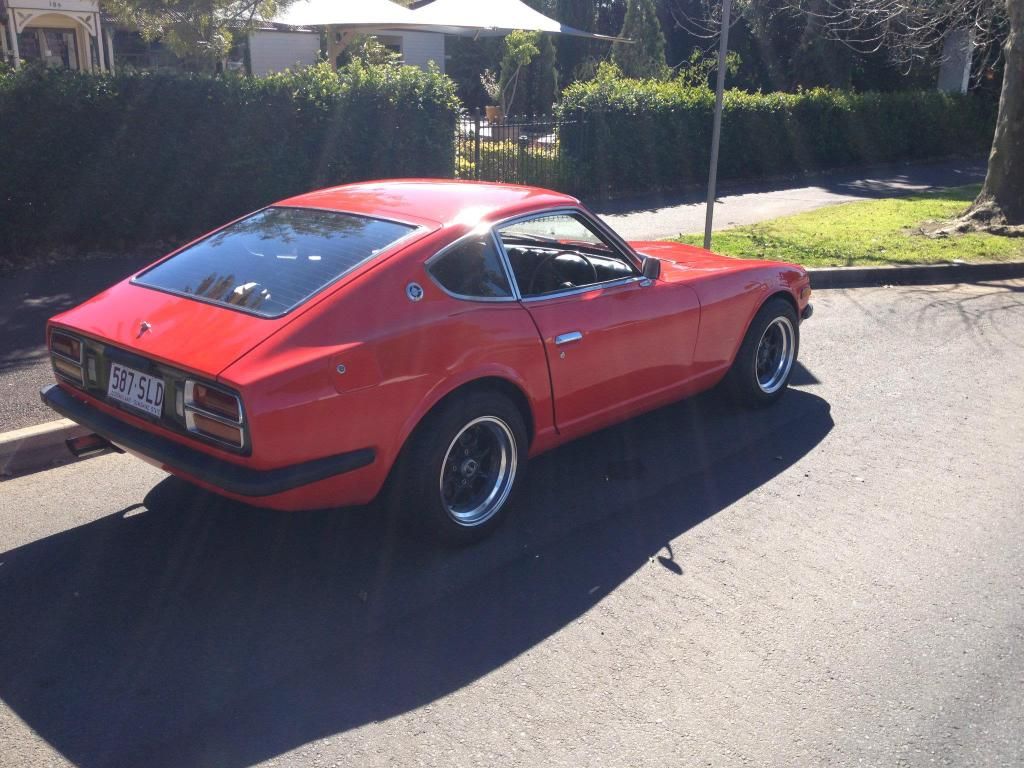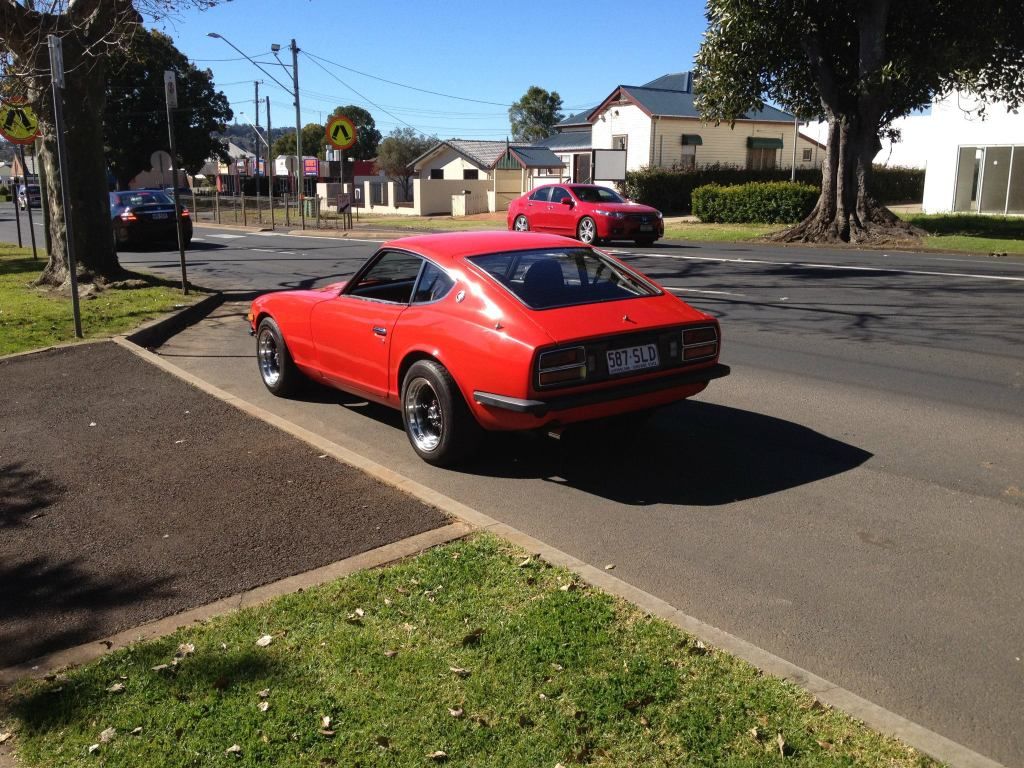 after getting her tilt trayed to a mechanics upon inspection was told third gear had let go so to speak and did a little damage needing a full rebulid and 1100 bucks later but for the mean time i brought a second hand one here of the forum and it went in to get her driving again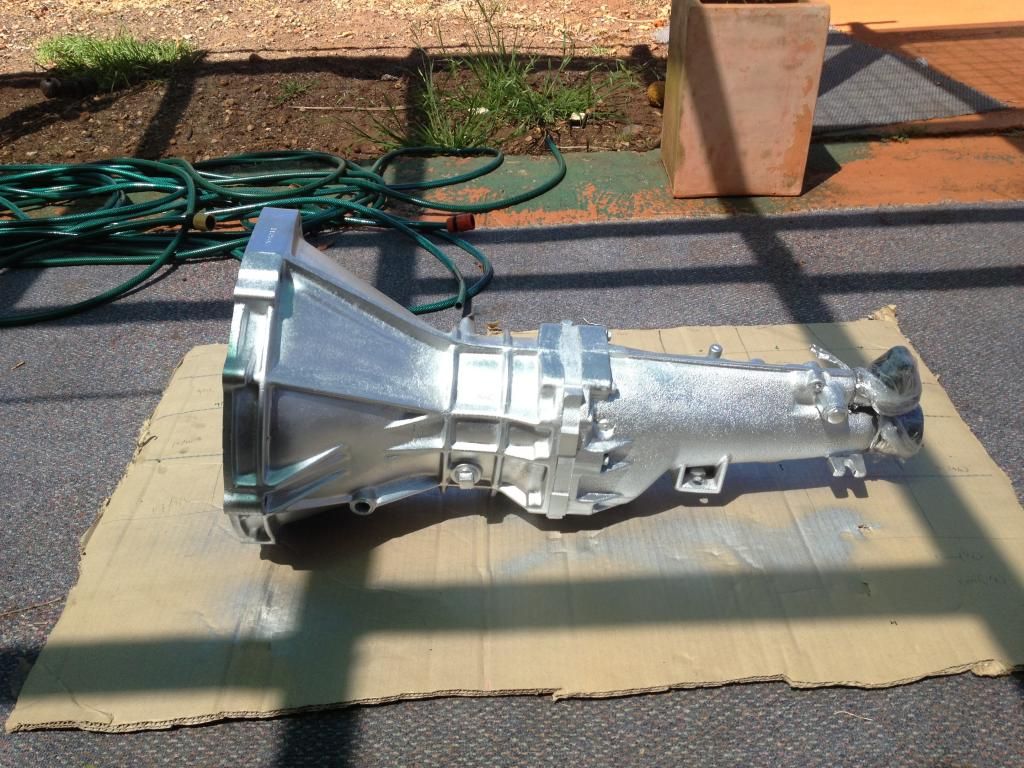 alittle export rattle can silver and she looks brand new.
Unfortunetley i couldnt so SFA on the car with the gearbox at the time as this was my shed :/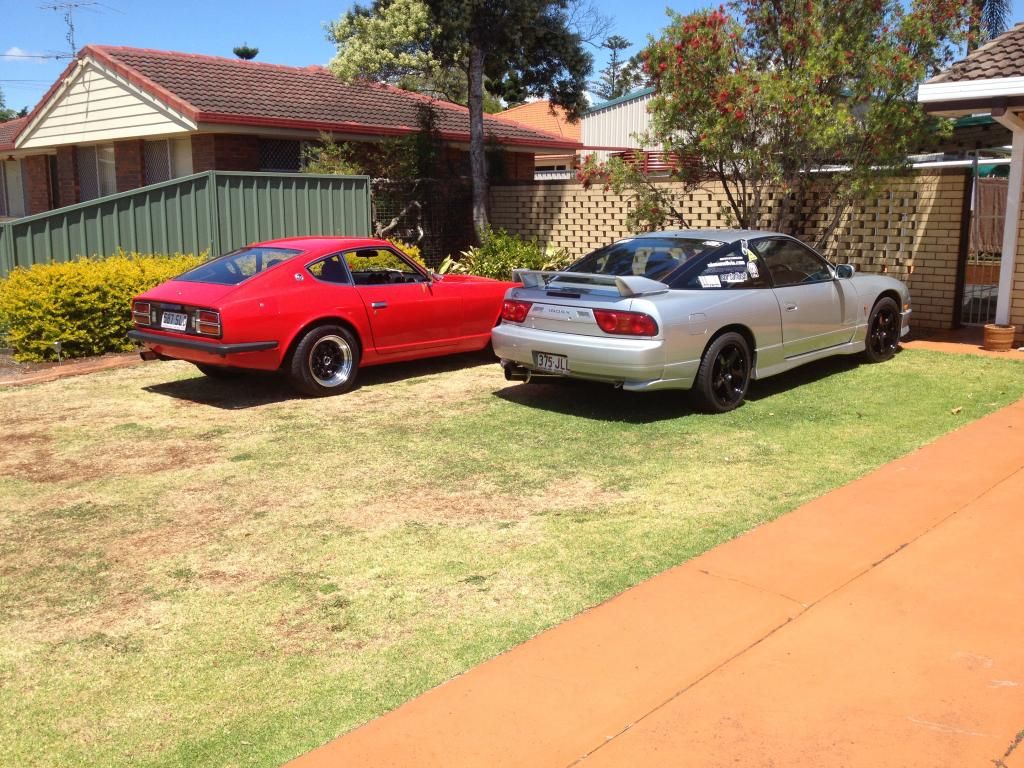 but none the less it was operational again.
skip ahead a few months later i had a proper shed to work out of again!!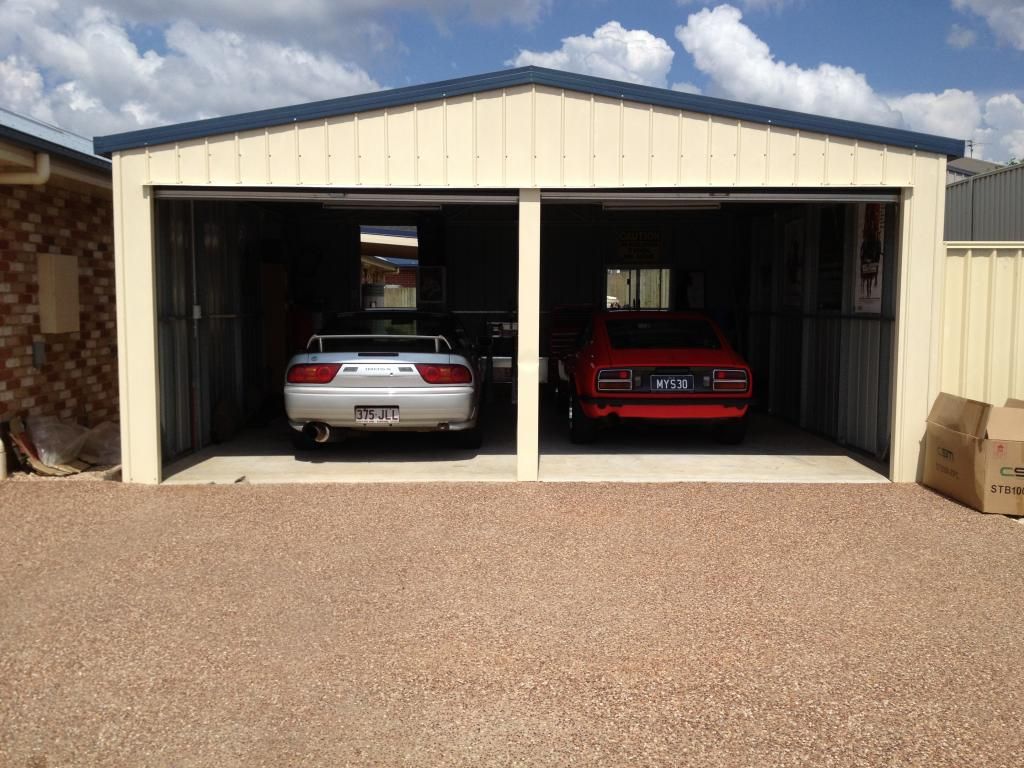 and plus my personalised plates finally arived.
the following weekend i got stuck into cleaning up and respraying the engine bay and interior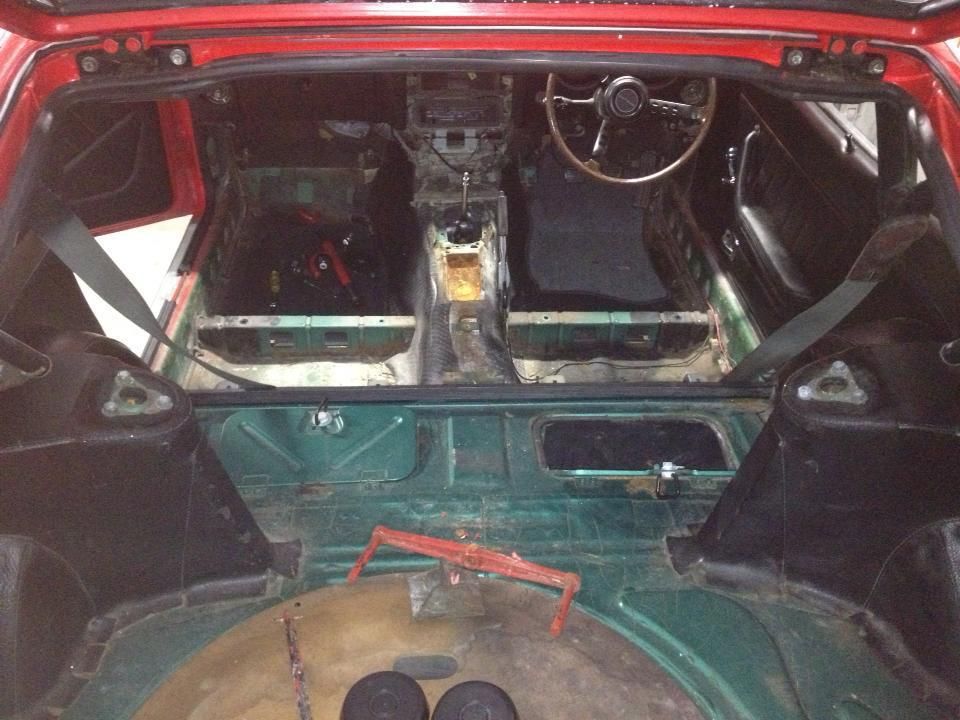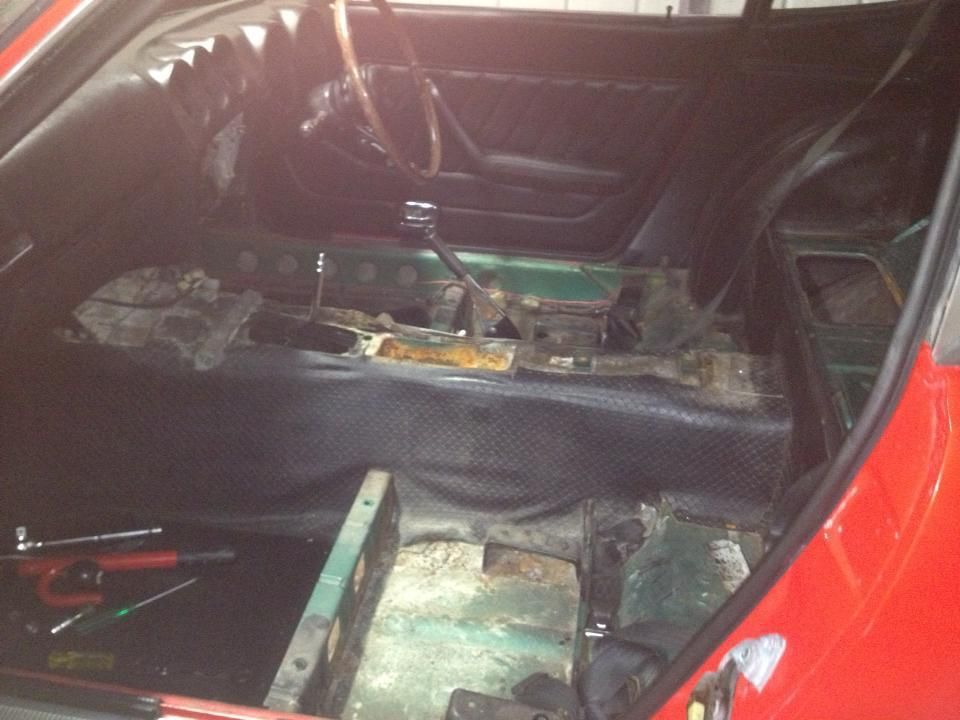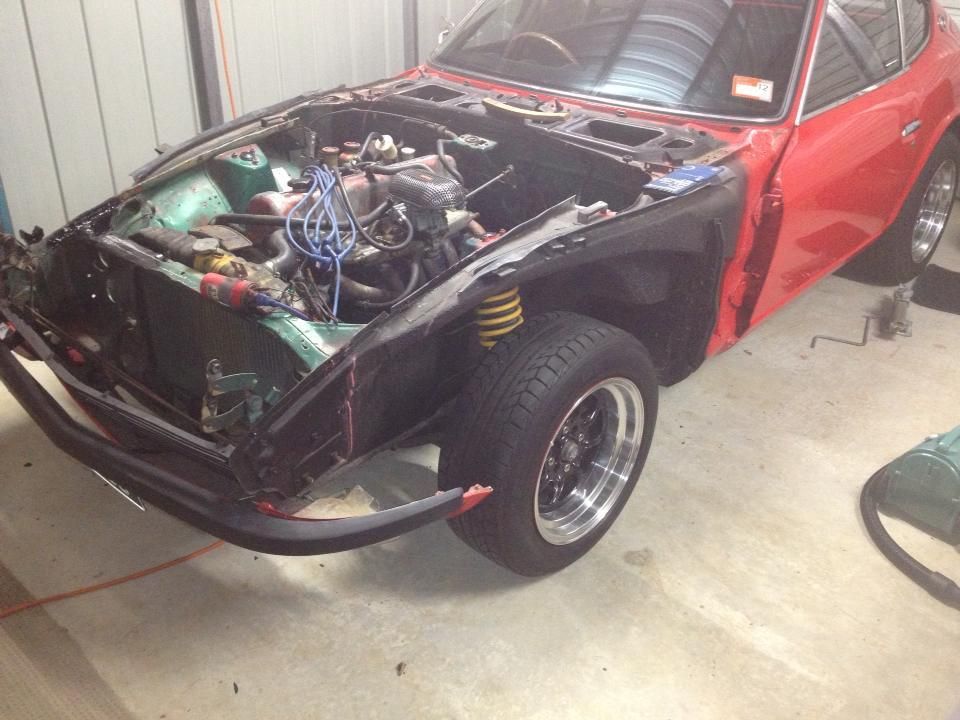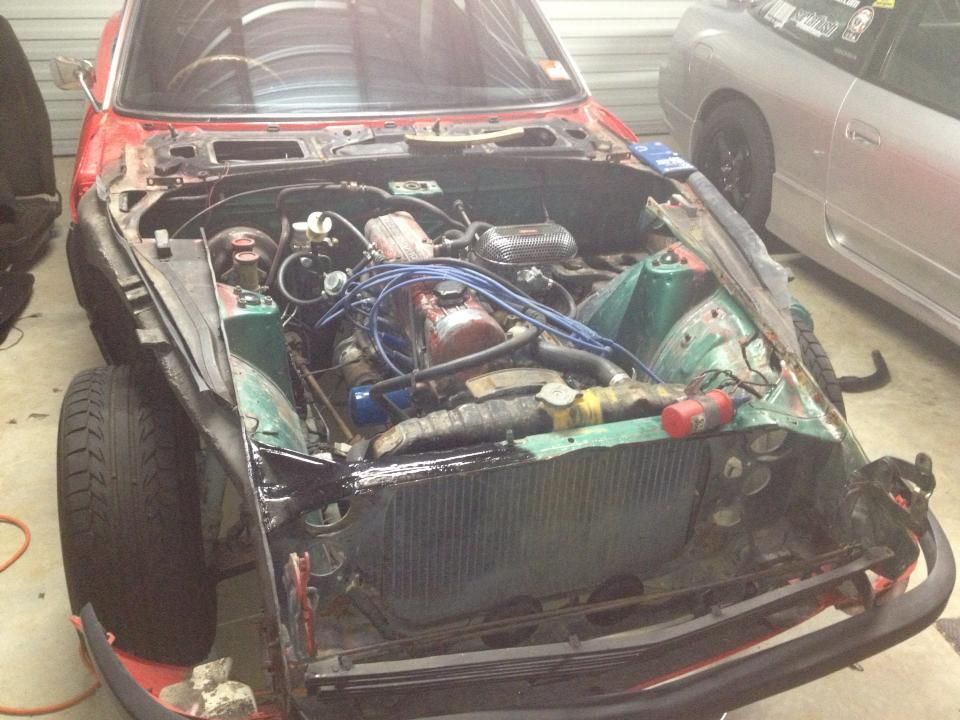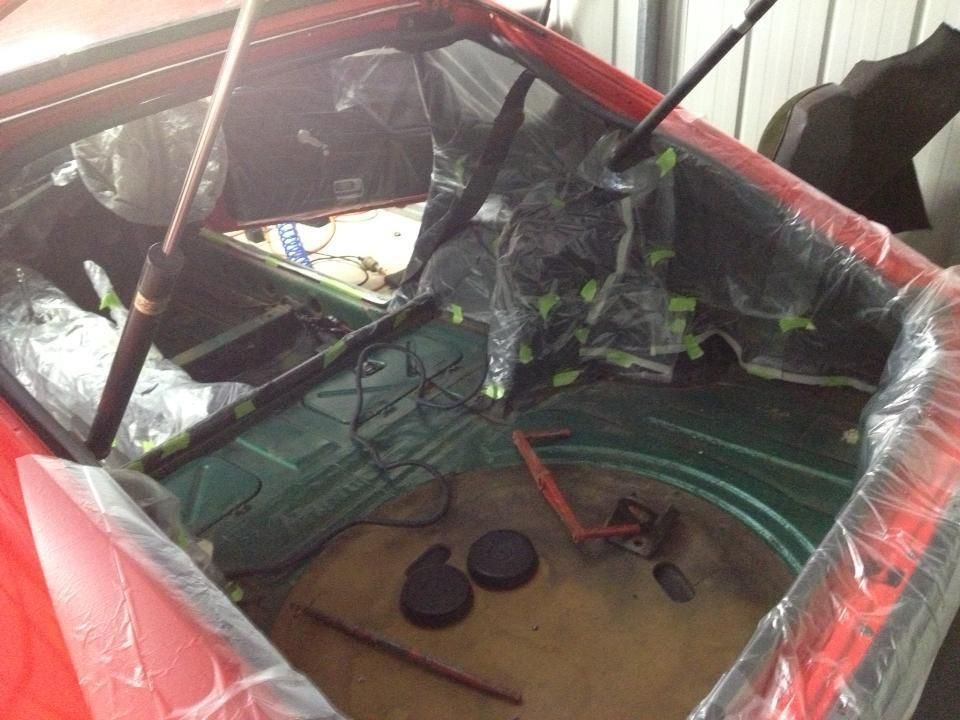 i resprayed the engine bay and some of the trouble spots in the interior with this stuff. worked a treat and is still holding up and is very tough and durable too
but i was pretty impressed for what it was and wasnt expecting the best of finish but it came out pretty bloody good.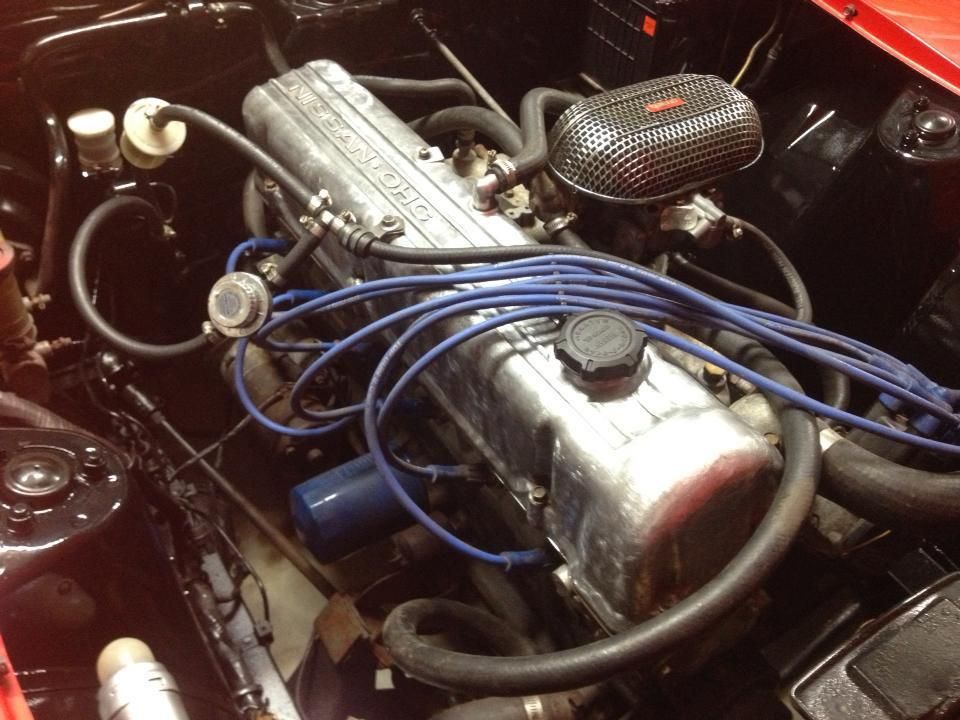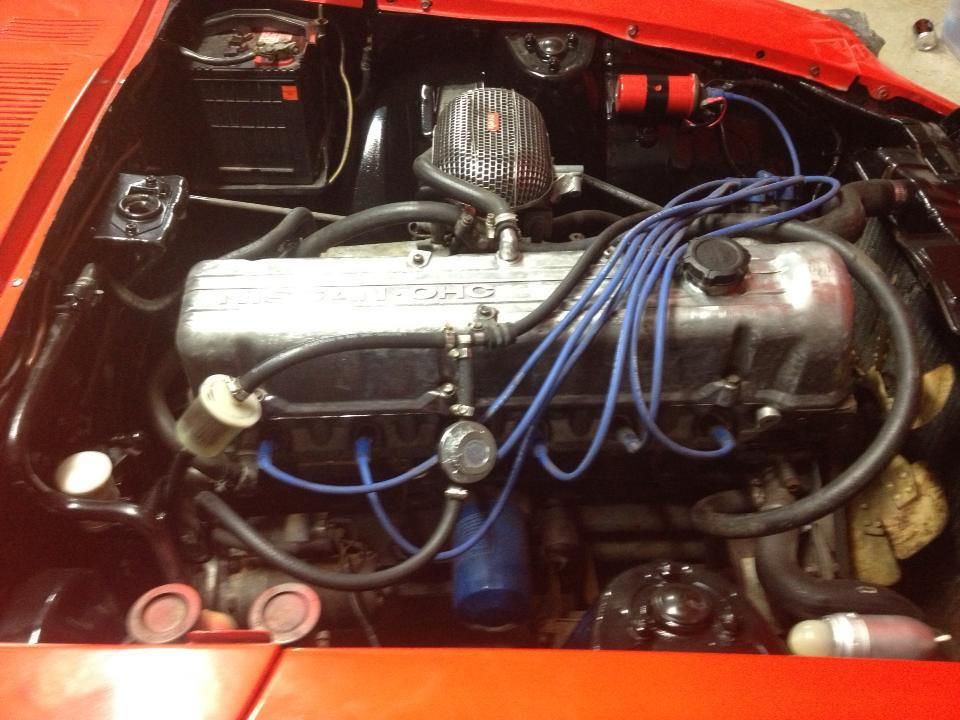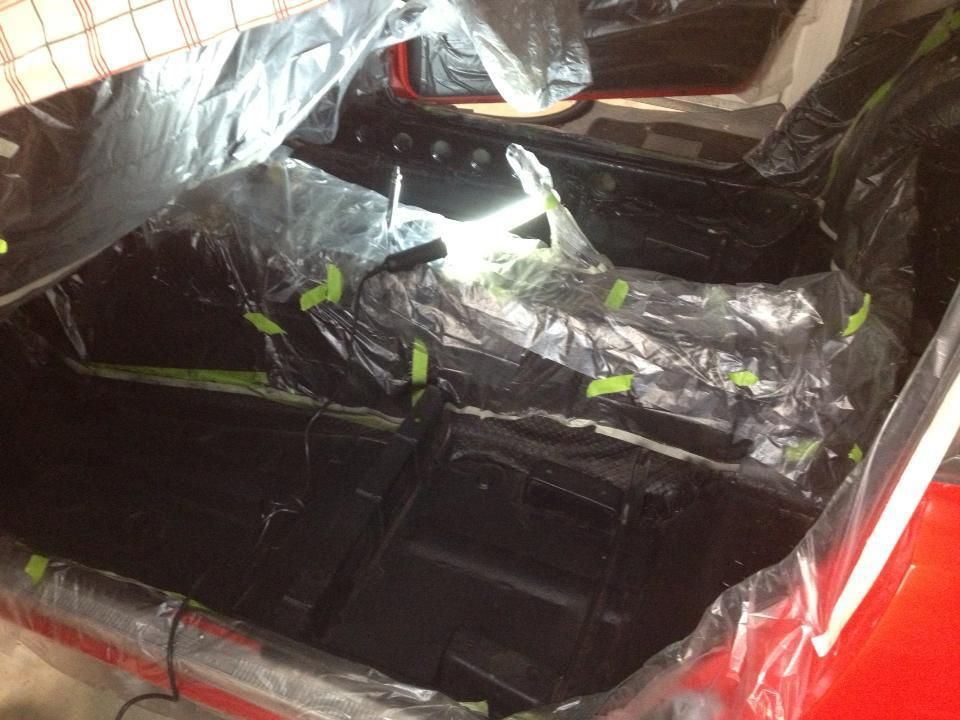 while i was at i hit the rocker cover with some little wire brushes that fit in a drill. after having completed the engine bay and interior i cleaned up my center console and filled in the radio facia with a bit of alloy sheet perfect for fitting gauges on later down the track and my mystery switch...... which was eventually going to be used for my thermo fans but i always have people asking what its for.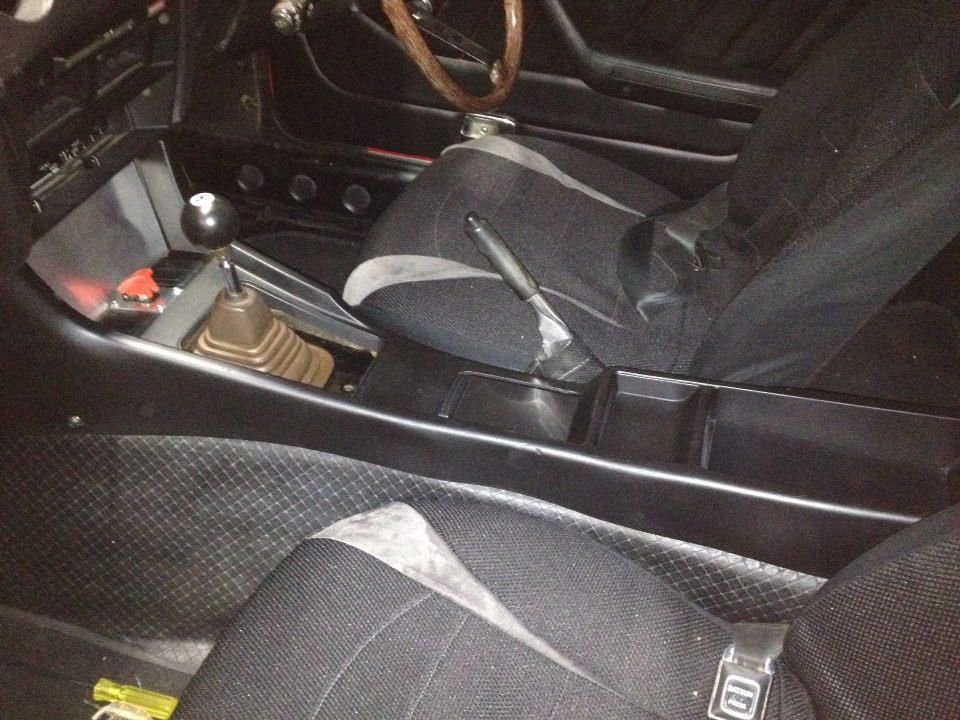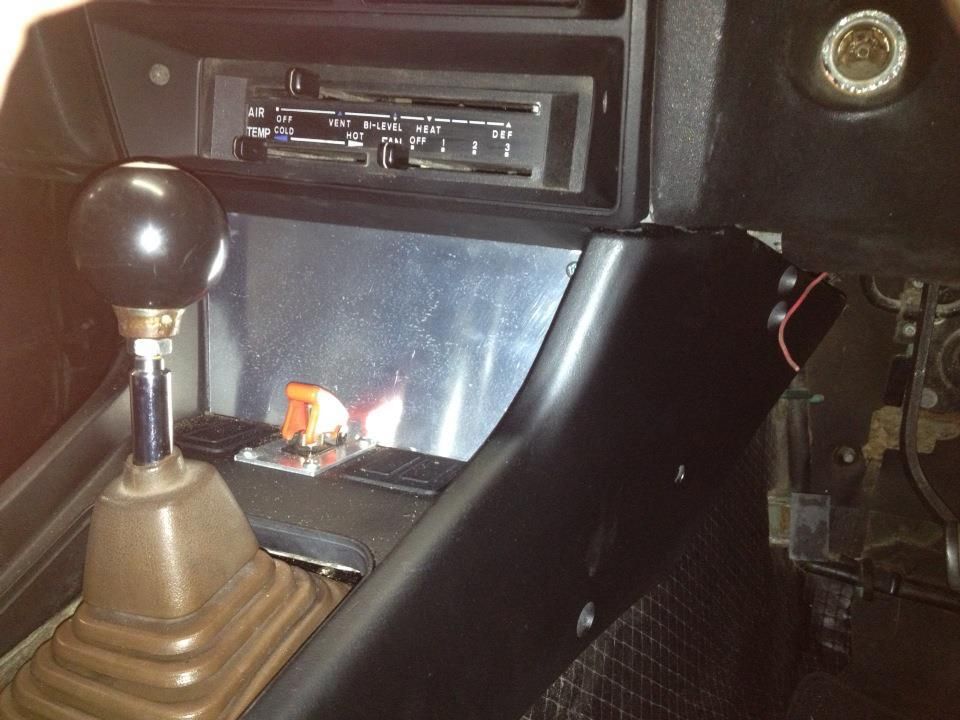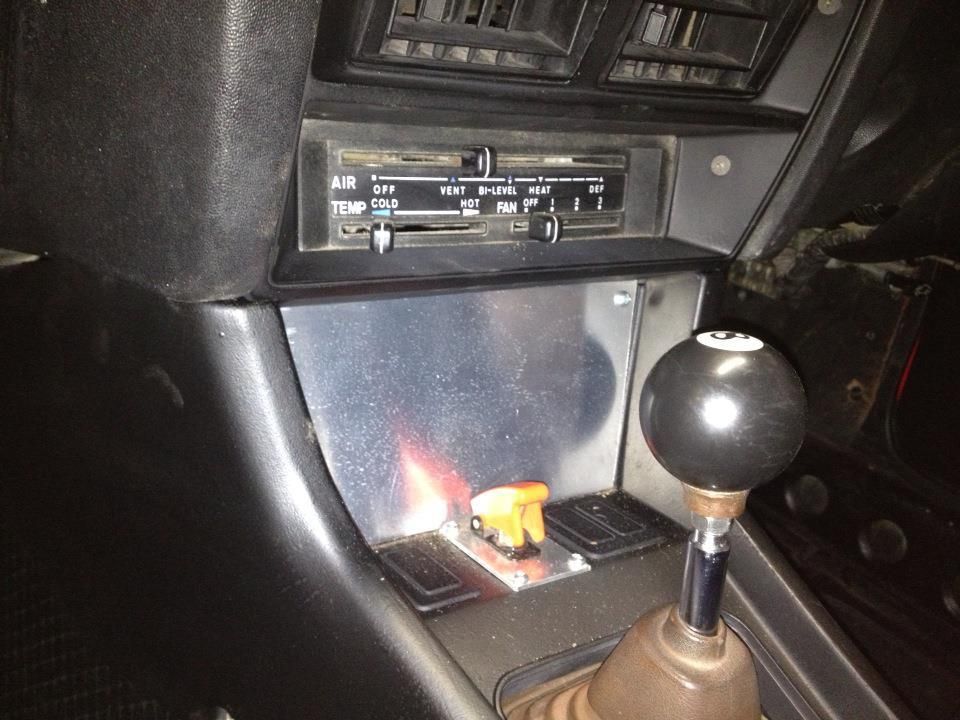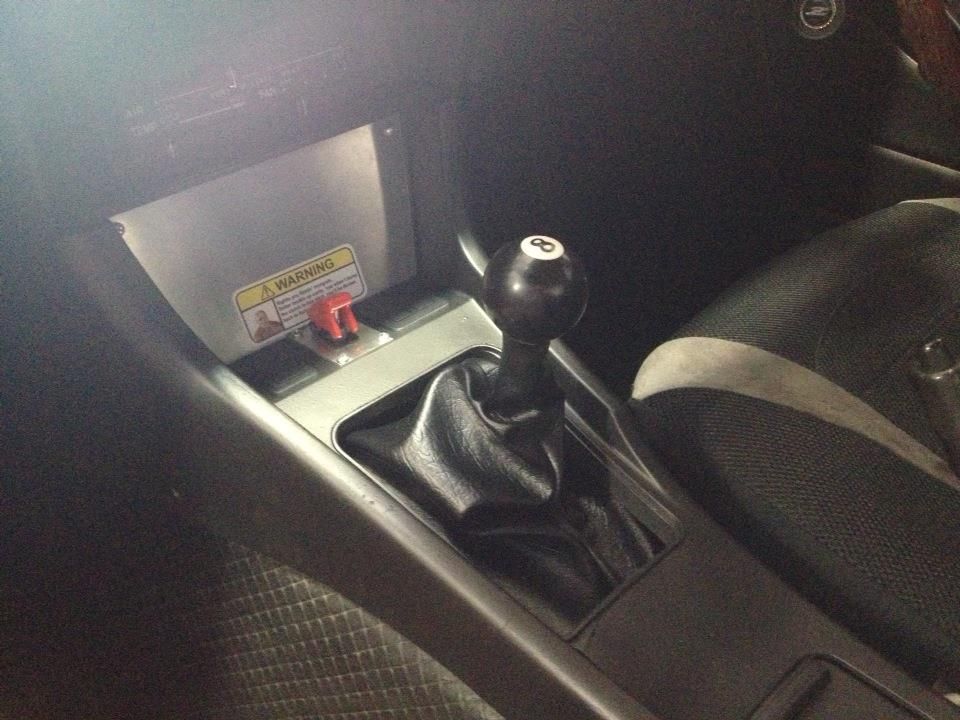 oh and i cant forget my alf stewart sticker (i also have one in my daily 180sx) always gets a few laughs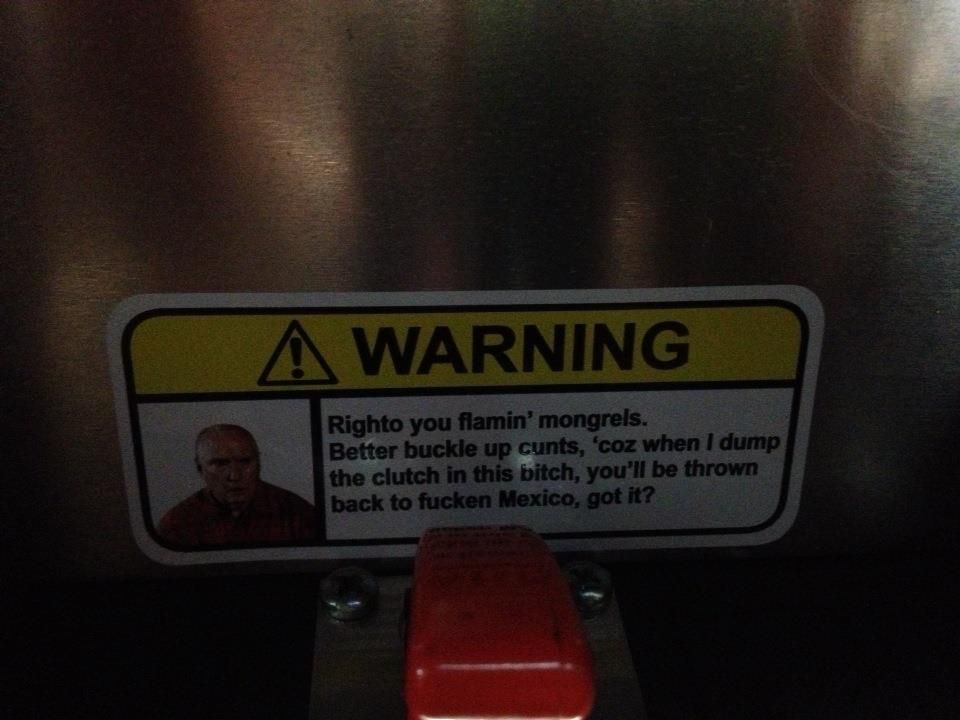 the next few months i just enjoyed going to a few car show and showing her off
one of the local shows my car club went to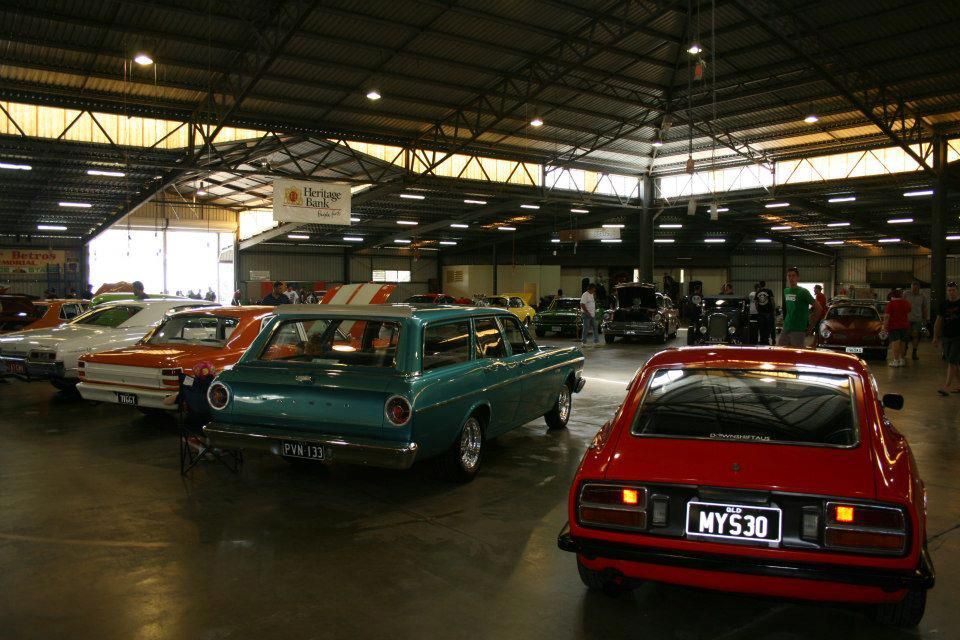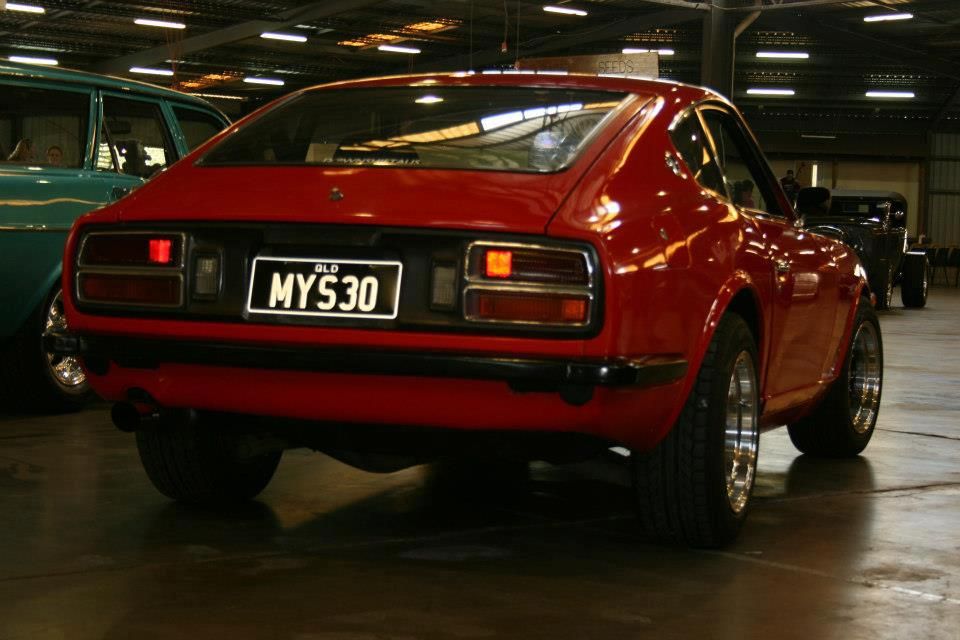 another meet/cruise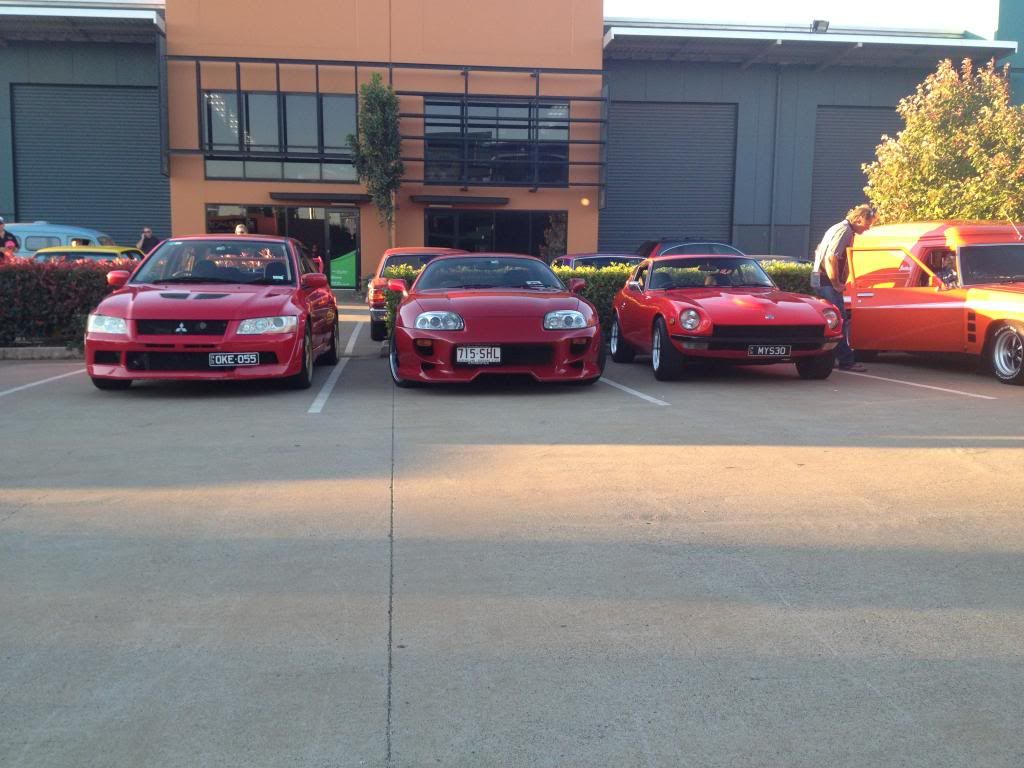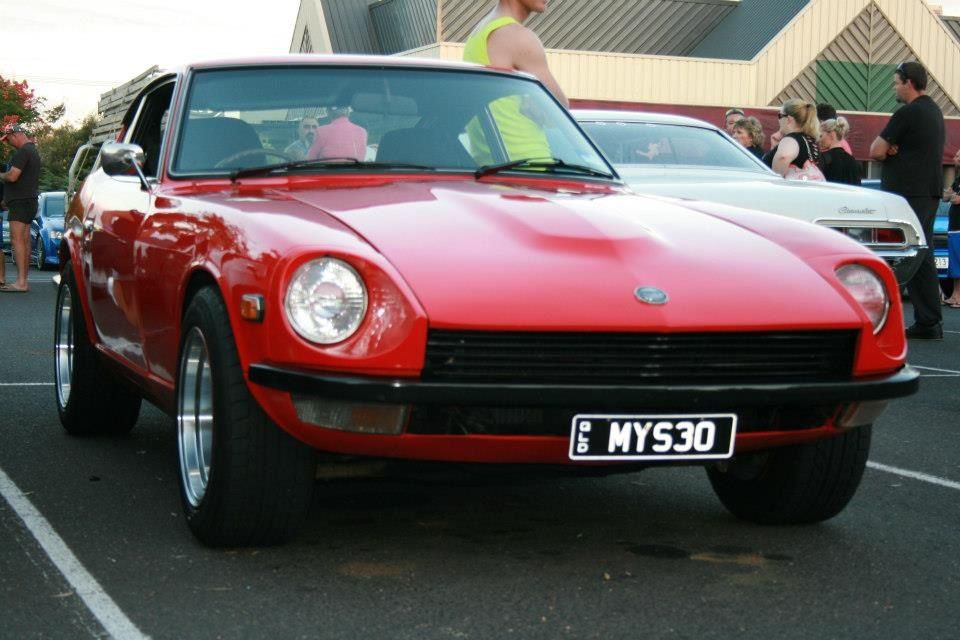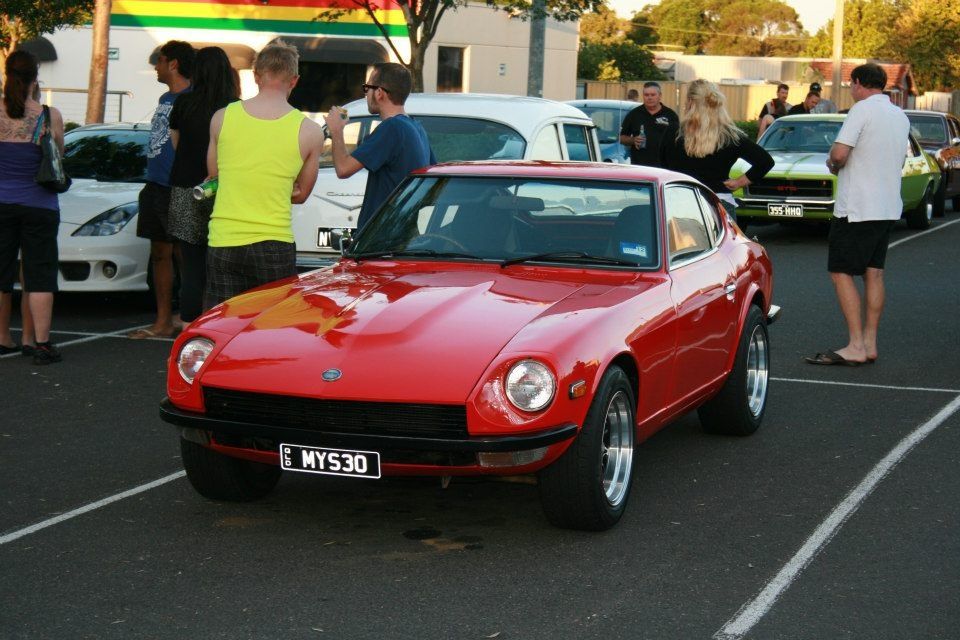 downshift meet brisbane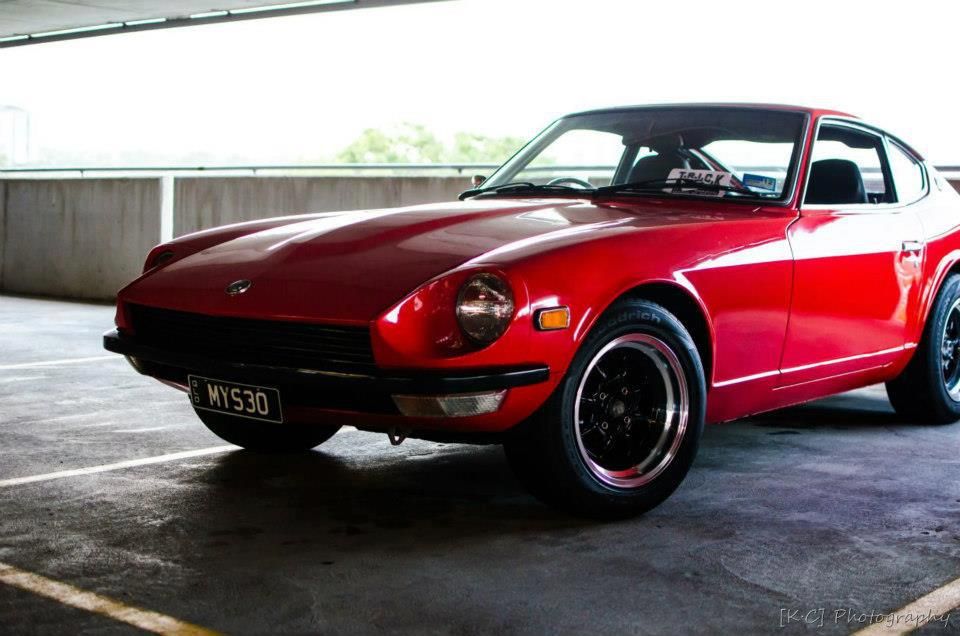 downshift rocklea
every now and again id be lurking the forum for any engines up for sale and stumbled across the motor and gearbox package that BobsYourUncle had up for sale so i snapped that up while i could so far it turns out to be a worthy investment. also not having a GF anymore due to me spending more time on or with the zed than her and a few other things ment i had nothing or no one to stop me pushing on with and engine swap and throwing money at the old girl
(too behonest i think i made the betterchoice in the long run
)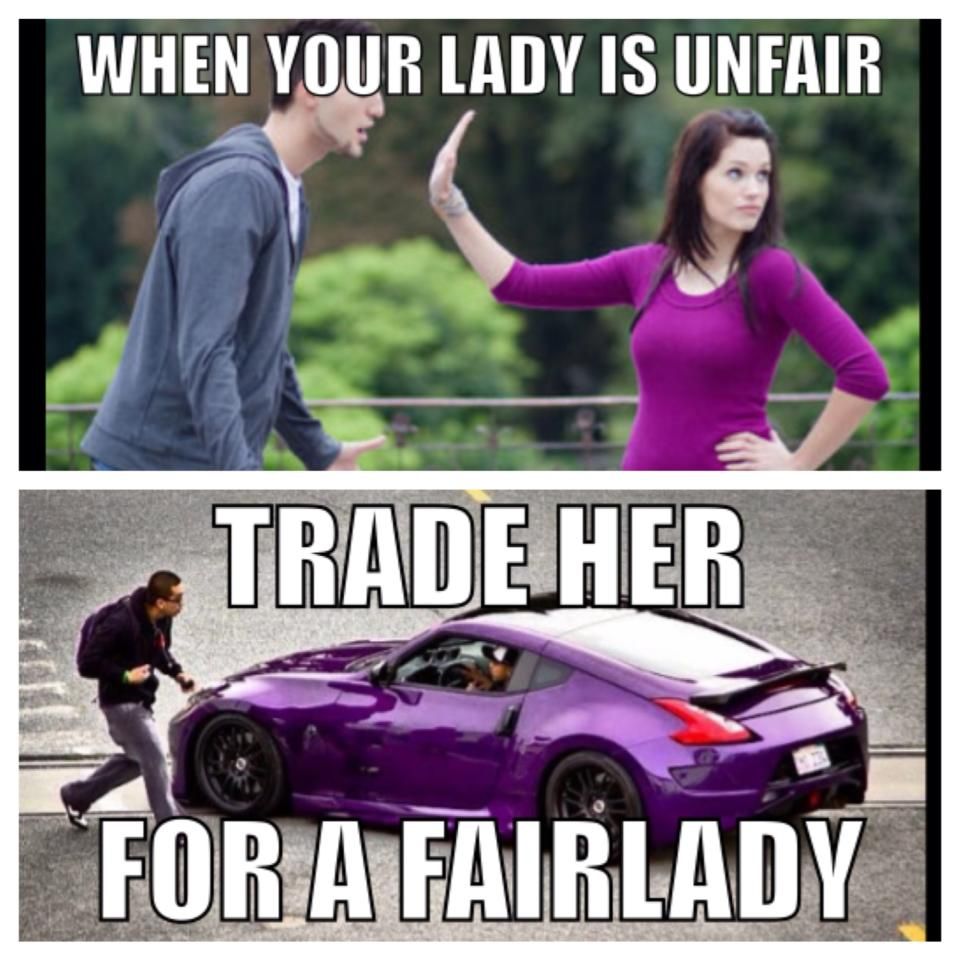 the motor spent afew weeks sitting by her lonesome till i got my engine crane back. and a little bit more money for some new engine mounts and trans mount. i would have been right if i didnt splash out one some plates for the daily;)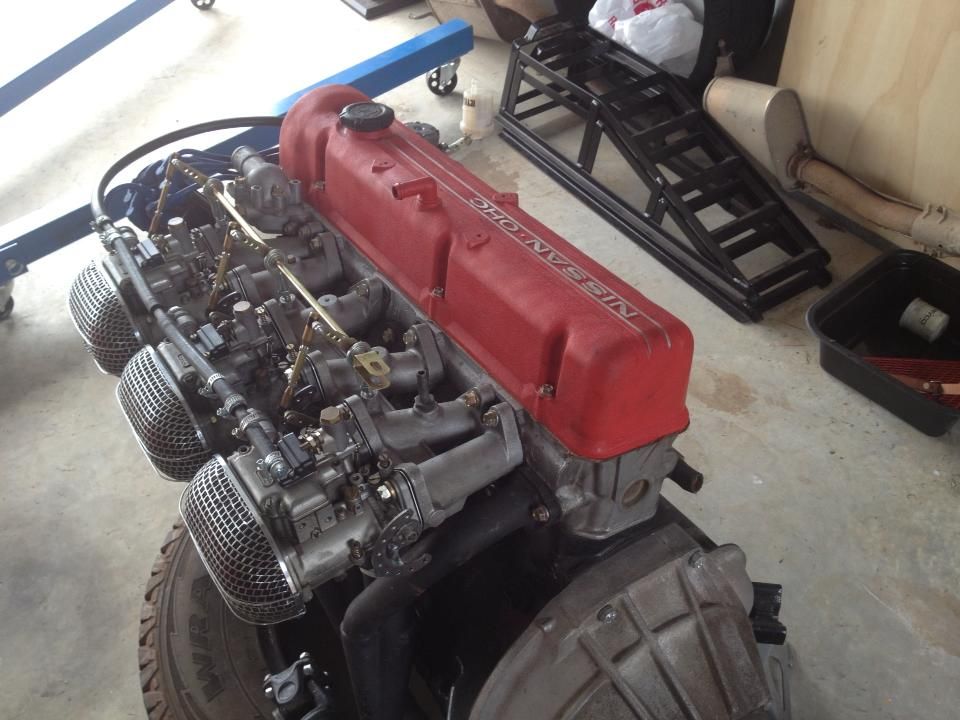 Heres the link for the ad -
http://www.viczcar.c...ic,12568.0.html
majority of my evening was spent in the shed pulling out the motor and box with the help of a mate leaving us with this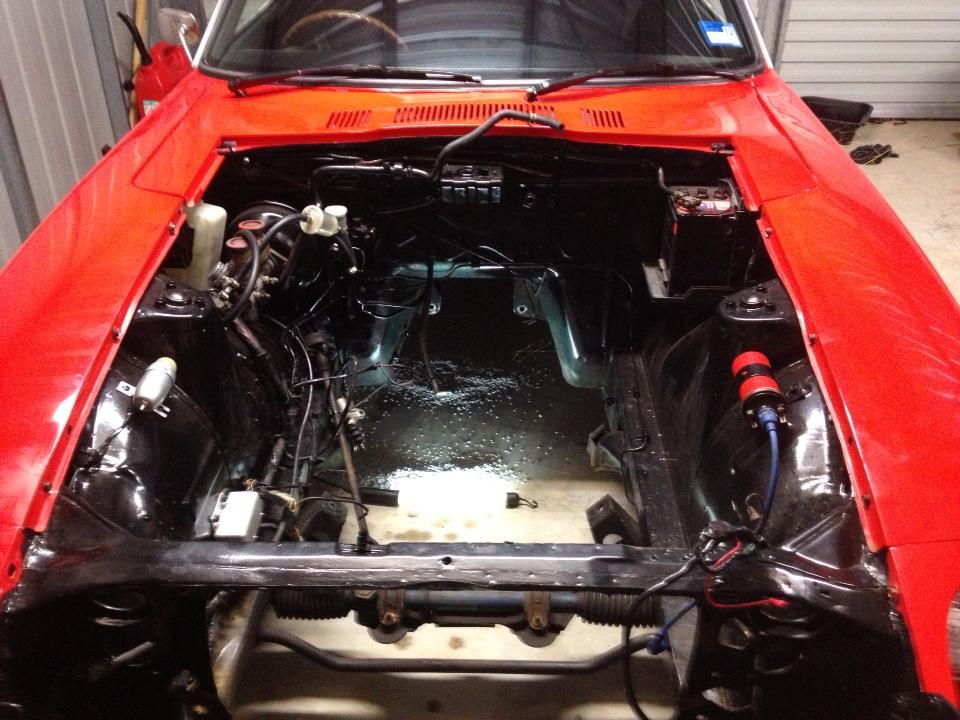 and the lovely new shed ornamnet the old L26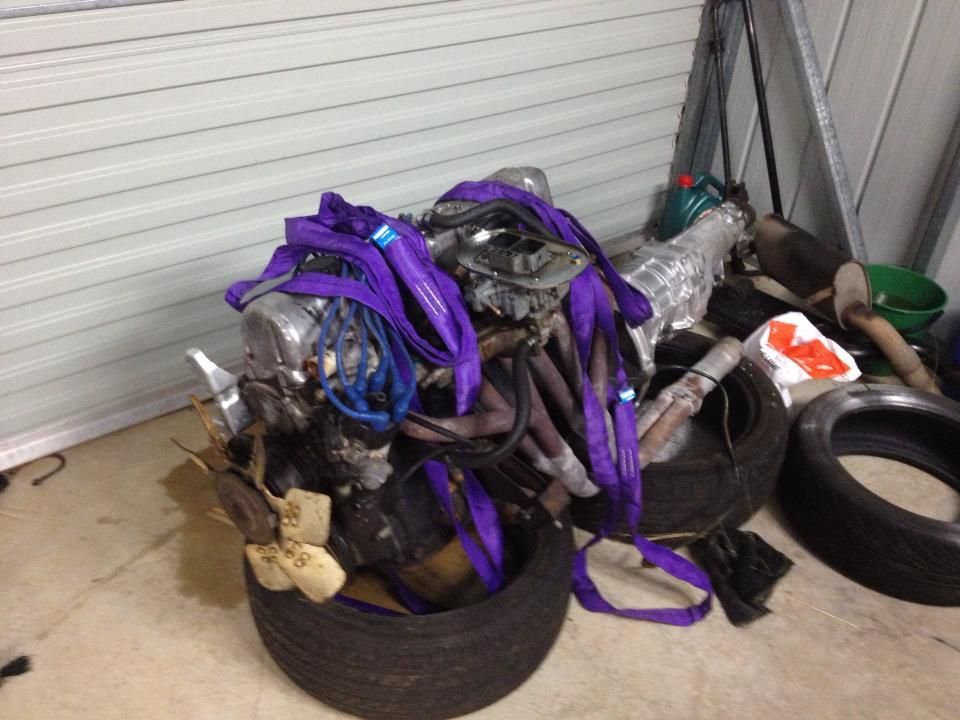 while the motor was out i though it can hurt to change the steering rack bushes too ( wise choice given the situation)
out with the old and in with the new!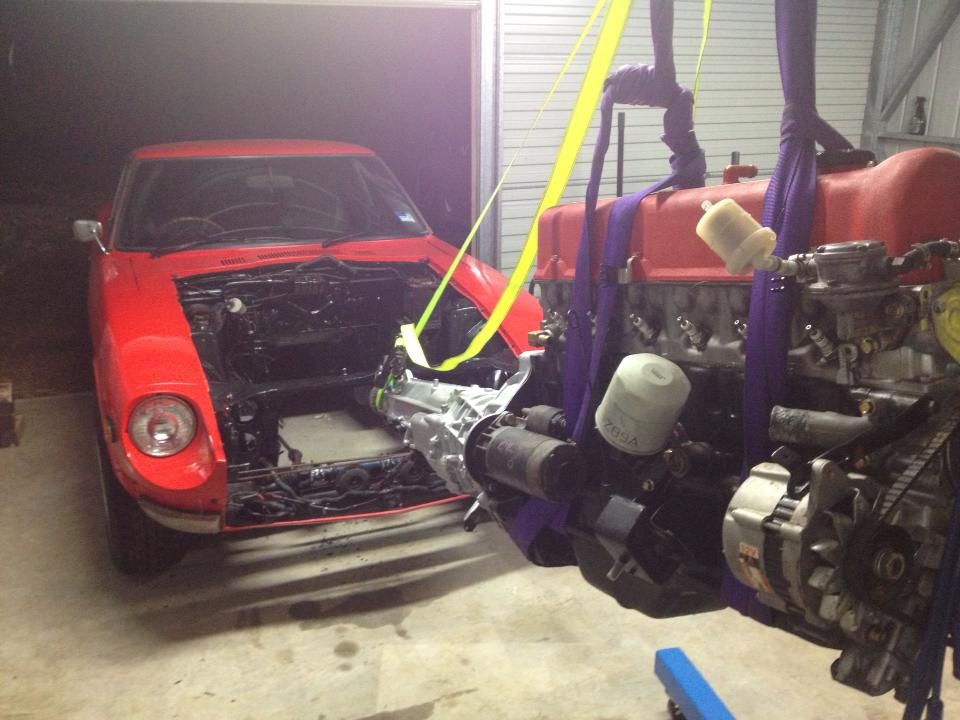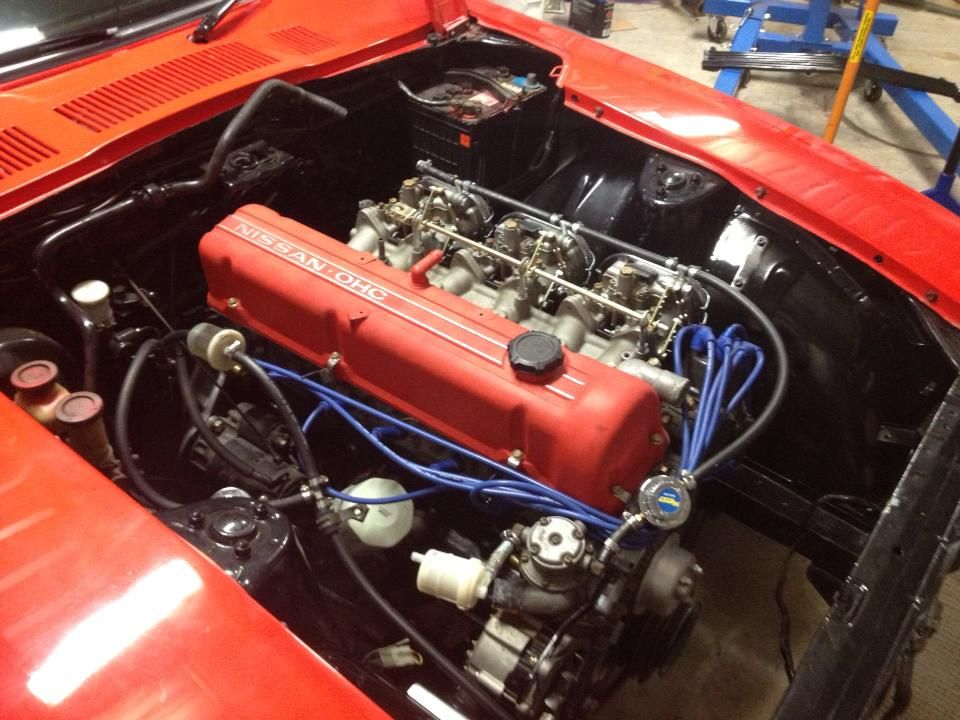 it took me afew weeks to get every thing sorted but it only to us bout 4-5 hours to pullout the old motor and about the same to fit the new motor.
in between the waiting for the second engine bay paint touch ups i this my mags with some plumb purple not every one likes it but its starting to grow on me.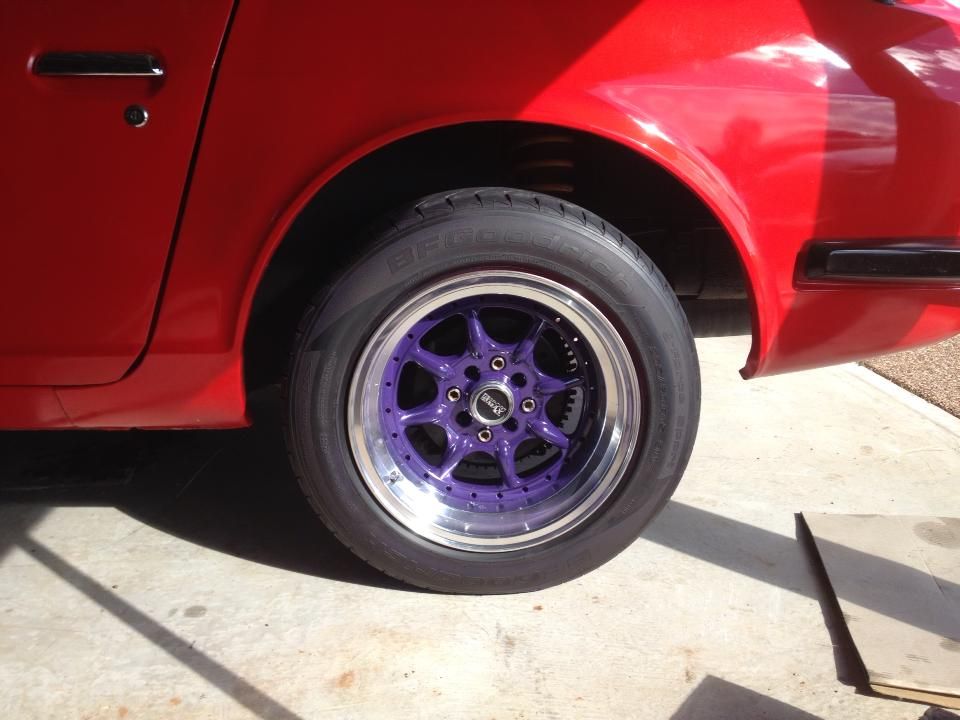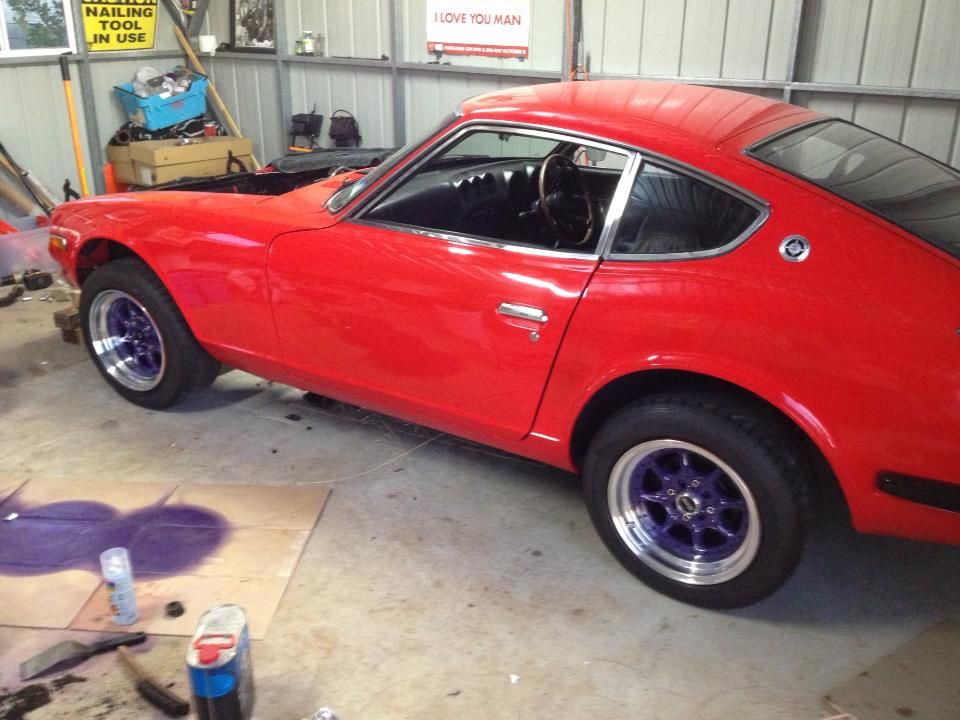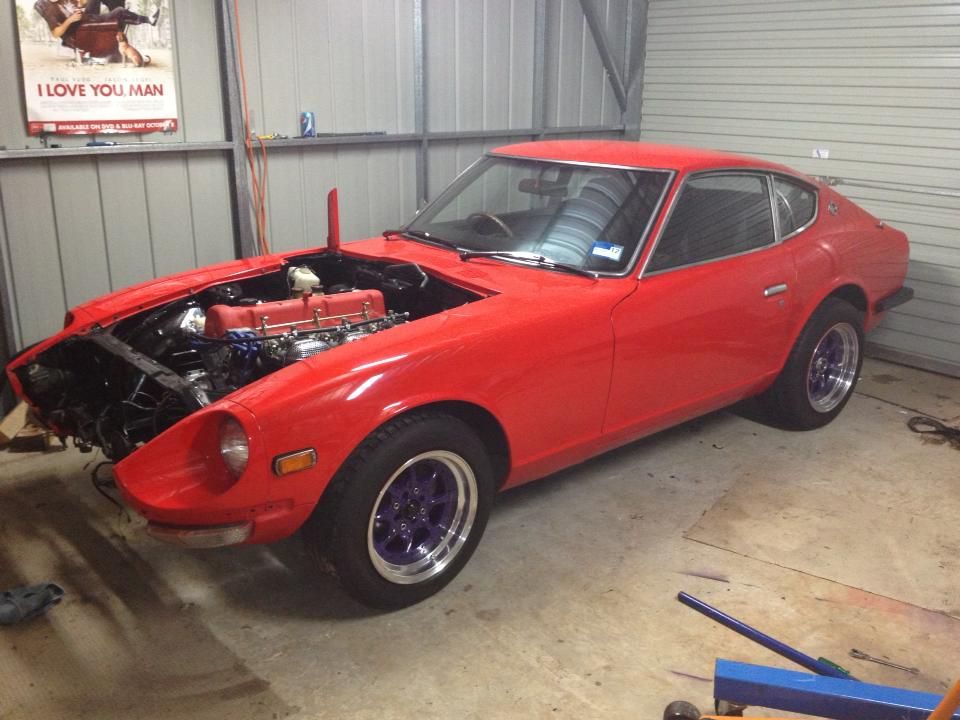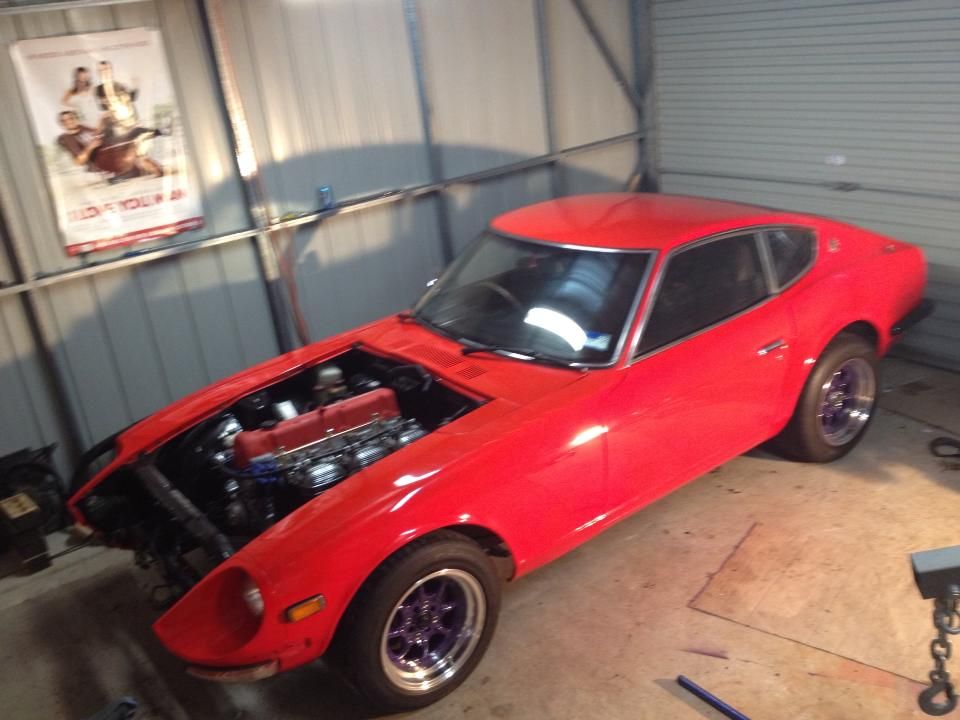 the majority of the swap was straight forward but i ran into a problem with the fan but that problem was sorted thanks to Be Zed with a different off set that sits beautifully.
also having the earlier flange type 240 box ill have to change my slave cylinder for it to suit my clutch fork as the one of my 280zx box has a different shaft off the piston that just sat in a small indentation on the other clutch fork and the 240 one has a rounded nut on the end that it pivots on by memory.
but once thats sorted all i need to do is fill up all the fluids and refit my radiator and tidy up some of the engine bay wiring and try to wire in my hazard light switch also.
not long to go now!