Getting started on the P90 head I picked up a while back. This is the beginning of what I would consider a full effort street port, since working the chambers much harder than this results in limited life. I have not started on the ports yet, just worked on the chambers and the water jackets. I'm getting this going now, since i pulled my N42 off to change a suspected blown headgasket, but turned out the head was cracked between cylinders 2 and 3, right on the deck surface. This is for the M62 supercharged engine; I saw 68kpa of boost before I noticed the temps just kept climbing...
Valve unshrouding: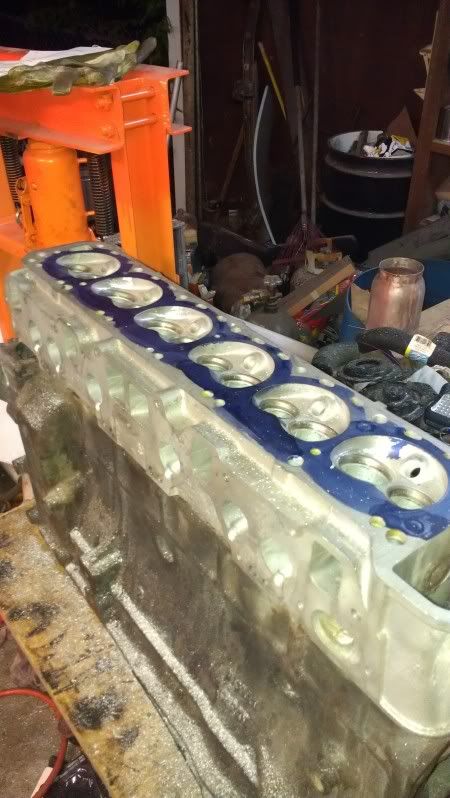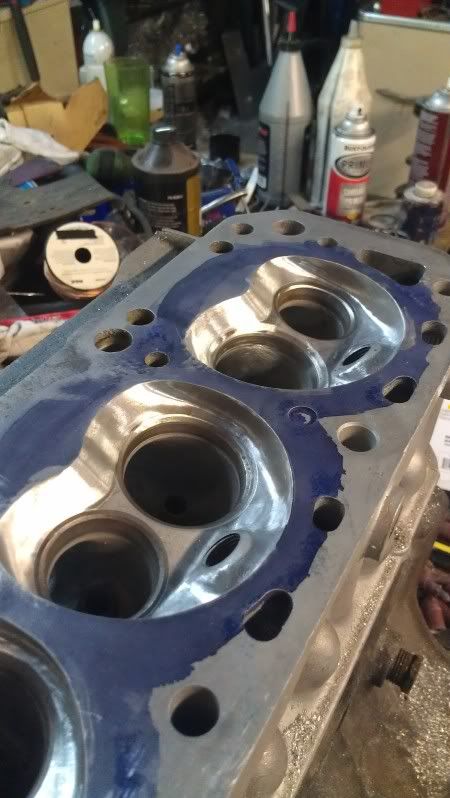 Water jacket modifications...AKA "Why the hell are you drilling holes in that cylinder head?!?"
Because down inside here, the exhaust port and intake port are connected with a web of casting flash. It shouldn't be there...I got in with a small drill bit and drilled and chipped out all the casting flash between the ports.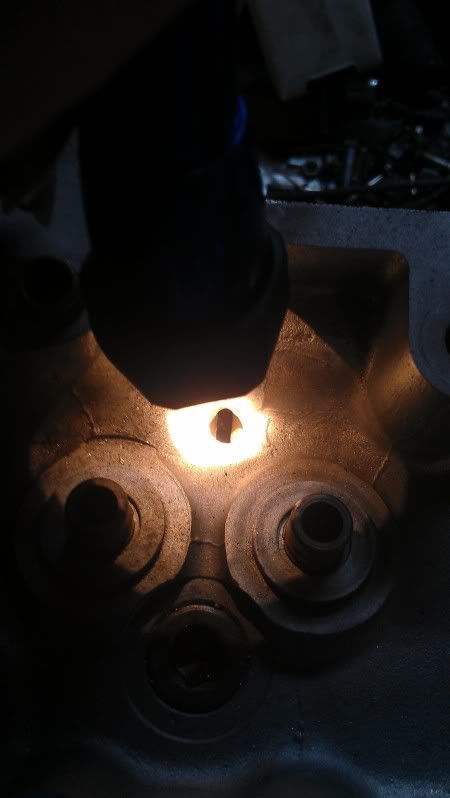 Marking out for the port sizing.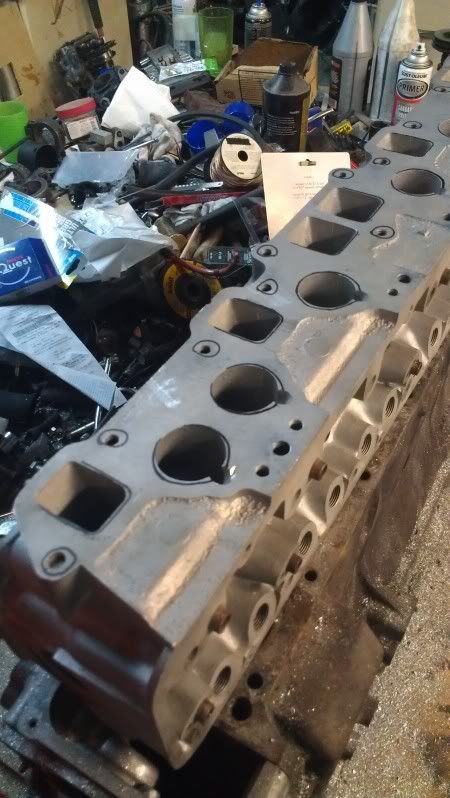 Intake valves will remain 44mm diameter, and exhaust valves will be cut down from LS1 exhaust valves, to 36mm diameter. The LS1 valves need to have the diameter reduced, margin thinned, 25* back-cut applied, the stems cut down by 8.3mm, and the keeper groove re-cut lower on the stem. Even with all that work, it's cheaper to buy a set of Manley LS1 exhaust valves, cut them down and re-groove, than it is for a set of Ferrea standard alloy +1mm L28 valves.
The circled bolt holes will get drilled and helicoiled, as they often pull out in normal service and the threads gall up occasionally too. I use 2D series helicoils for this as they are twice as long as the normal ones.