I figured that since I get asked so much about my car, it would be easier to
post a build up/story thread.

I was only 17 when I fell in love with zeds. A friend owned a nice clean
240Z and had aspirations of big things, but as usual things change. I
offered him money time and time again, but he wouldn't sell.
So, I joined the army and finally after training ended up in Darwin.
I made friends with a guy who was from Sydney and went to his birthday party
in Sydney.
So, I was in the army, full of money and shiver and on leave at a friends
place in Springwood, Sydney. His old man had a Z31 and I liked the look of
and mentioned I would love to buy a zed. He suggested we go down to
Castlereigh near Penrith to have a look and at least learn what to look for
when buying a zed.
As I arrived to see a few nice rally cars of different makes, I was shown
into the garage where there lied my zed. Covered in dust, but sexier than a
really sexy thing (Jessica Alba?). He showed me all the right places to look for rust and things that can go wrong with them, but nothing appeared wrong on this car. He then (like all
good car sales men do), told me it was for sale. A quick check of the bank
account and a few dealings later, it was mine.
It had a carby L28 at the time, but for a bit of extra cash he swapped the motor for his spare
280ZX engine (bugger all K's) and some fuel injection and better springs and
shocks.
Just before it went for the conversion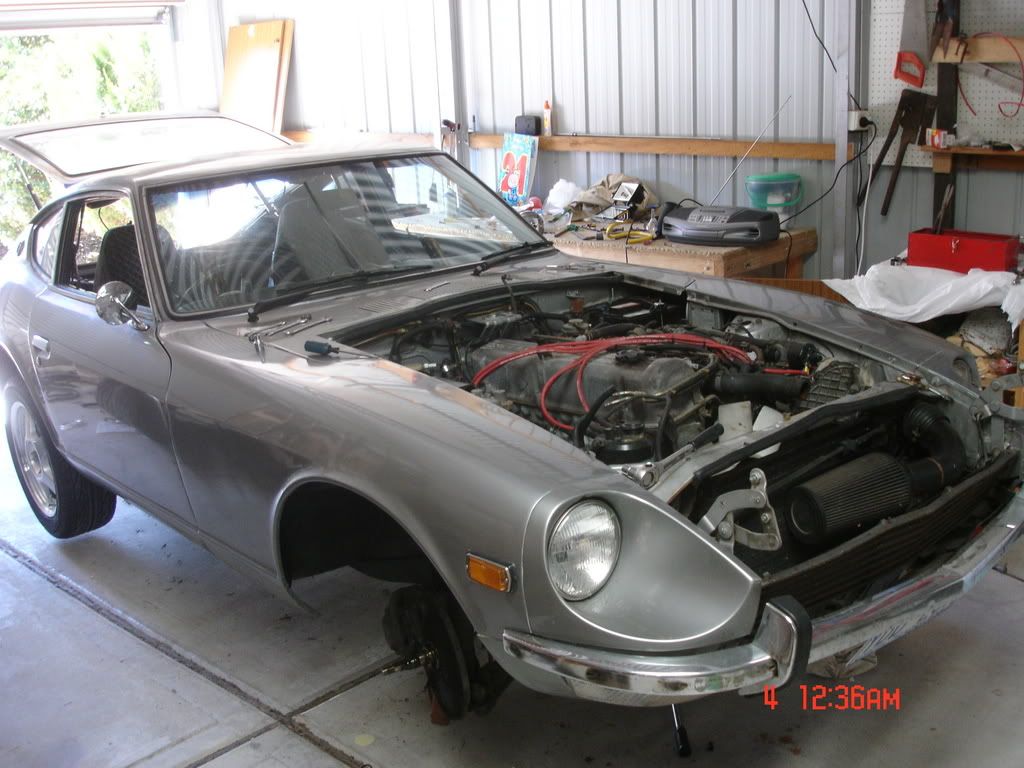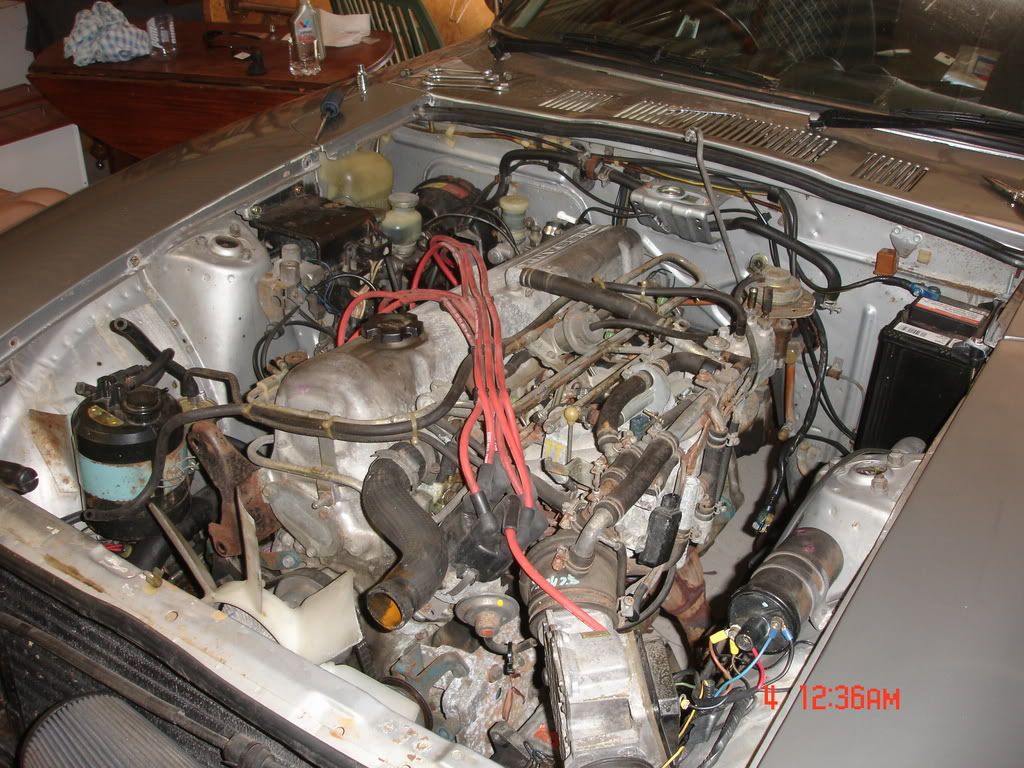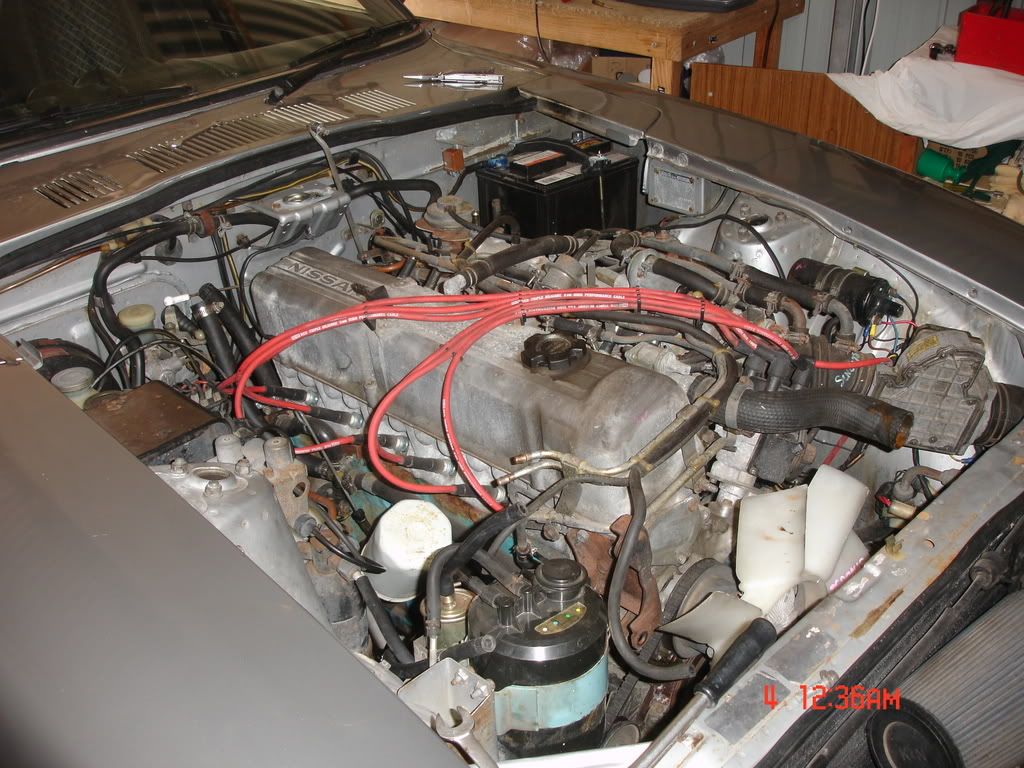 I took delivery of it a few weeks later after everything had been completed.
I couldn't believe its handling and torque and was the envy of a few of my
friends from my school days.
Around the same time I was considering getting a loan for an R33 GTST. But
after seeing insurance prices for an 18yo, it wasn't going to happen.
Some time passed and I was only using it to drive around when I was home in
Canberra on leave, when I got a great opportunity to go overseas to a
certain sandy country. 4 1/2 months later and $45k tax free, I was
wondering what to spend it on, not really, I always knew
I paid off my loan for the N15 Pulsar SSS I had and got to work.
I was also posted to Puckapunyal near Seymour in Victoria on arrival back to
oz.
First was a few small things like Whiteline swaybars which is where I met my
suspension man Chris (Inline steering and suspension, Queanbeyan).
Swaybars being fitted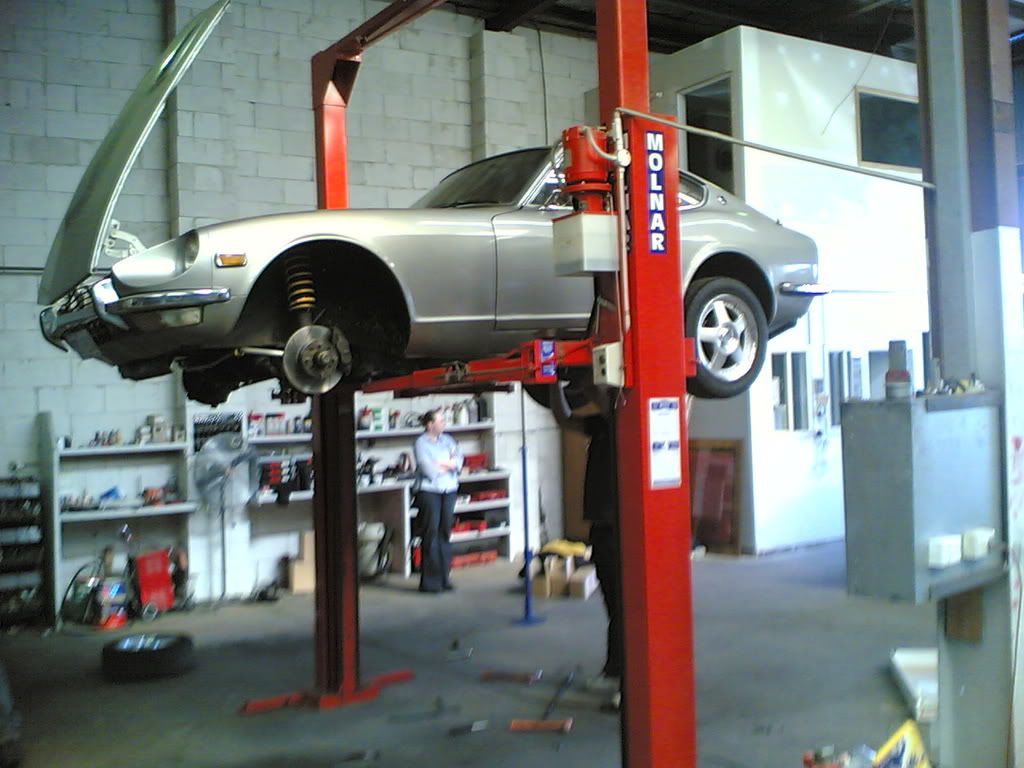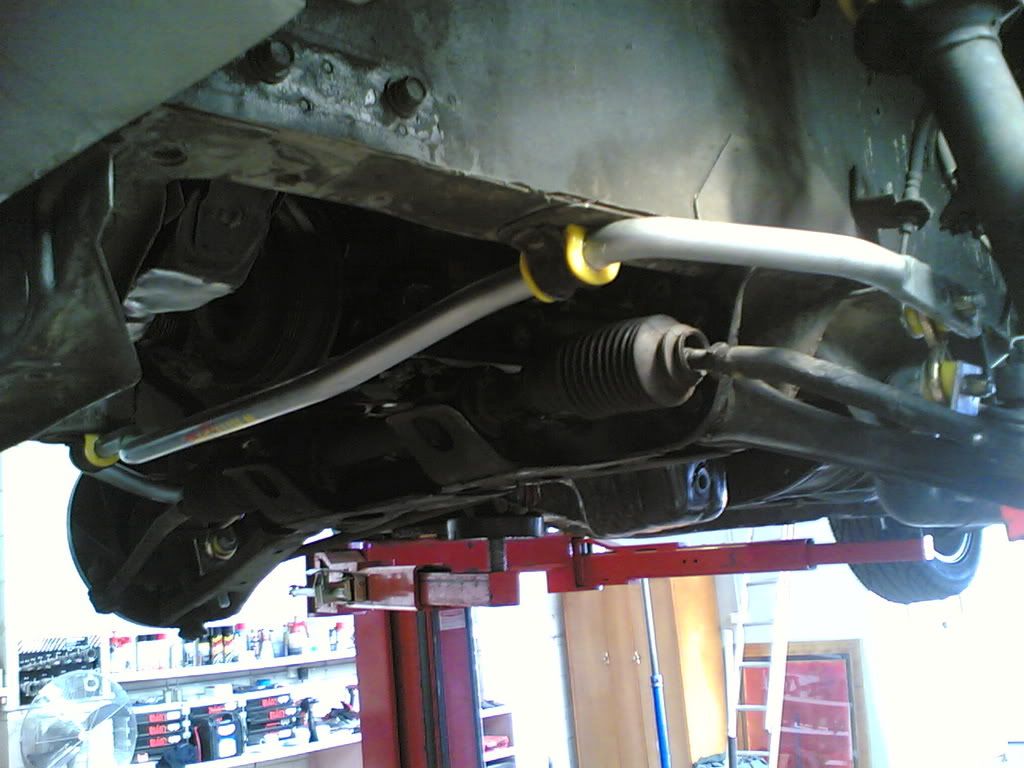 Now it was time to get down to business. I found a RB into zed setup
(thankyou Drunkenmaster) and started calling around different importers to
find an RB25DET, box, loom and ecu. It was surprisingly hard to find at the
time and finally found it in Newcastle for $4200 delivered (was an ok price
at the time), though none of them were from the same car.
I booked it in at the workshop and the engine arrived a few days later.
Just after delivery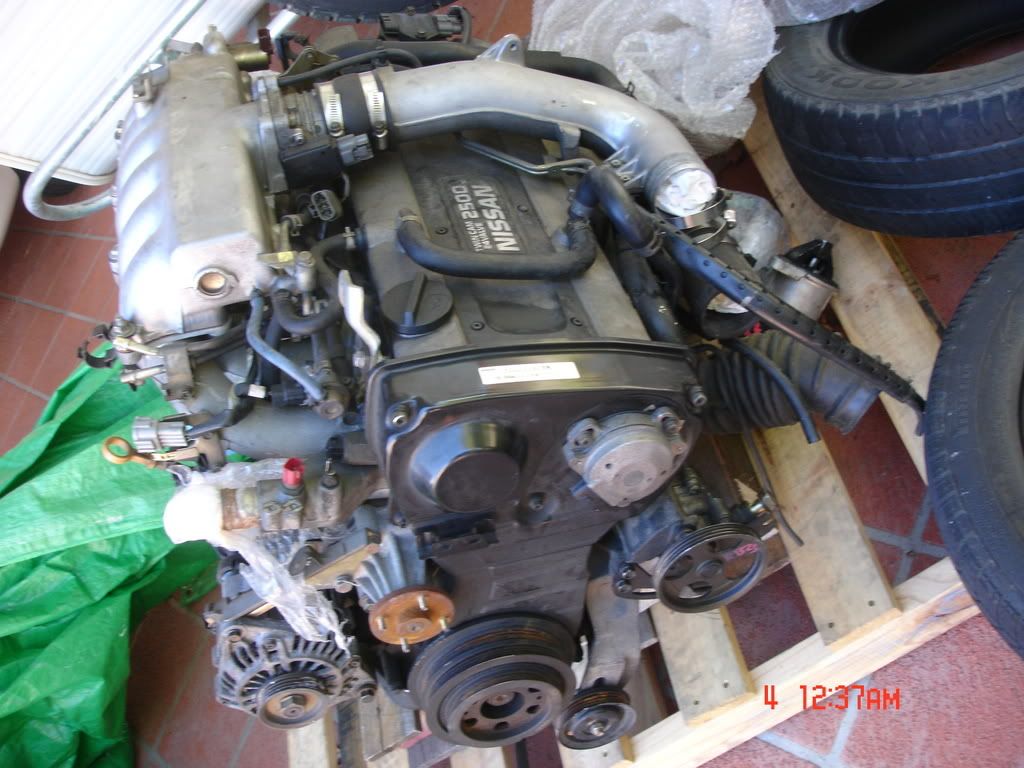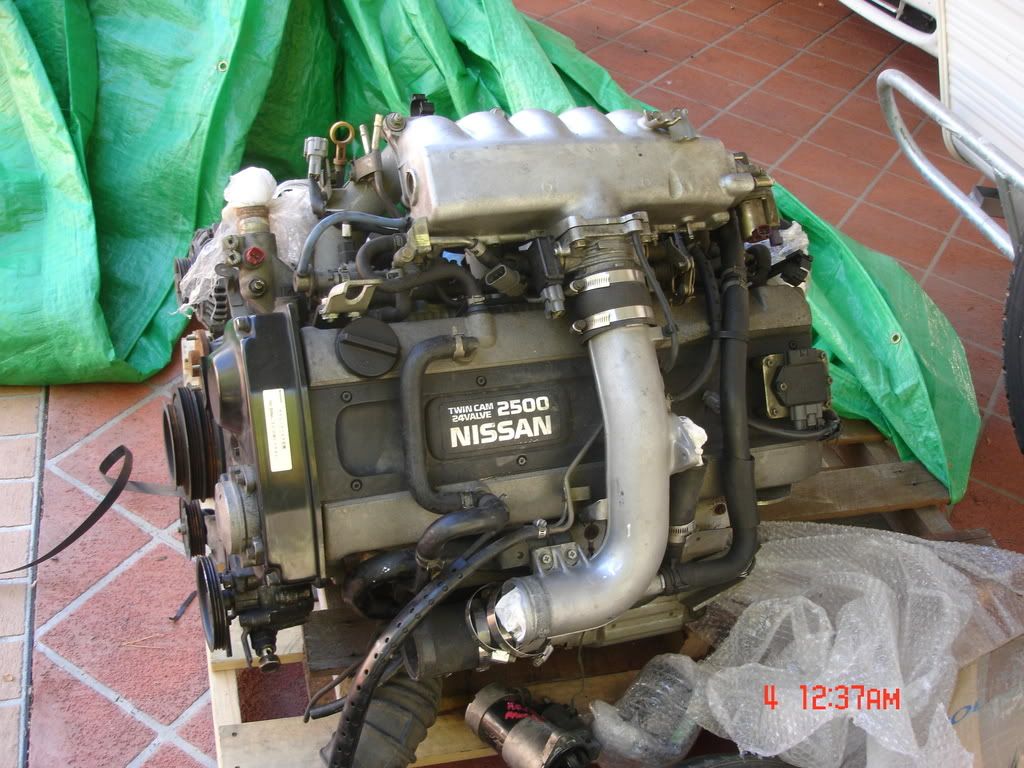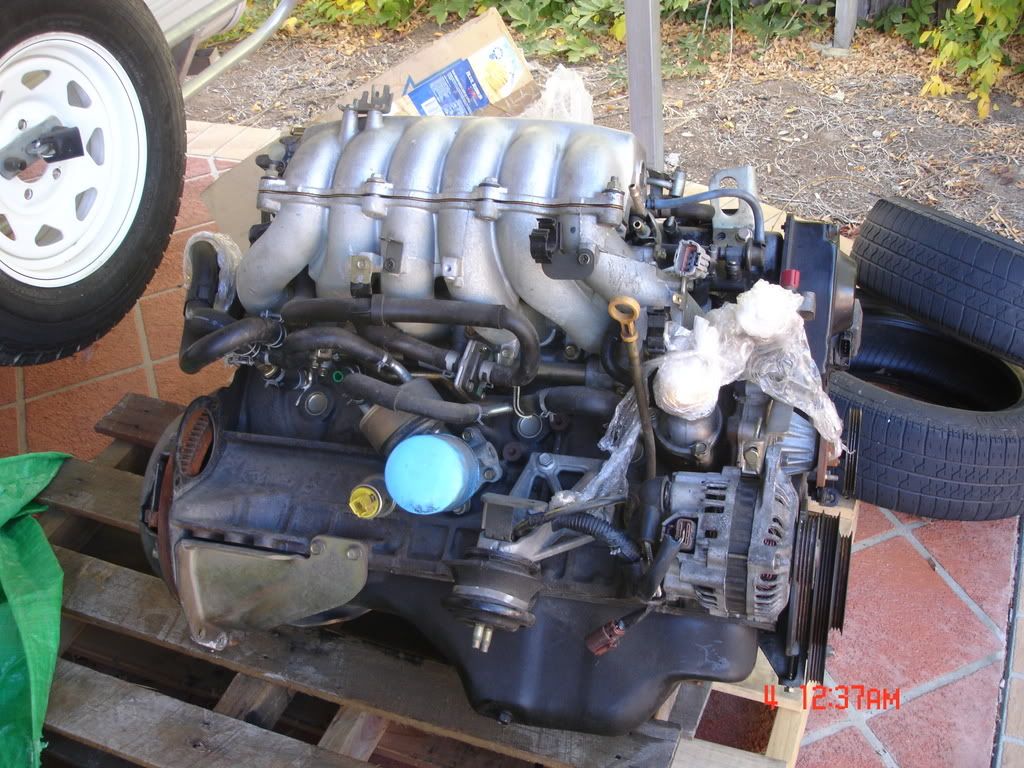 This was my first mistake, I booked it into Jakes Performance in Canberra...
Anyway, I was told it would take 2 weeks and cost $5500, 6 weeks, many
arguments and false finishing times and $7000 later, I got it back. We
later found that his intercooler piping was full of pin holes and that he
didn't really do much to my car, but sent it to other places, the only good
work done by him was the compressed surge tank and the gearbox mount.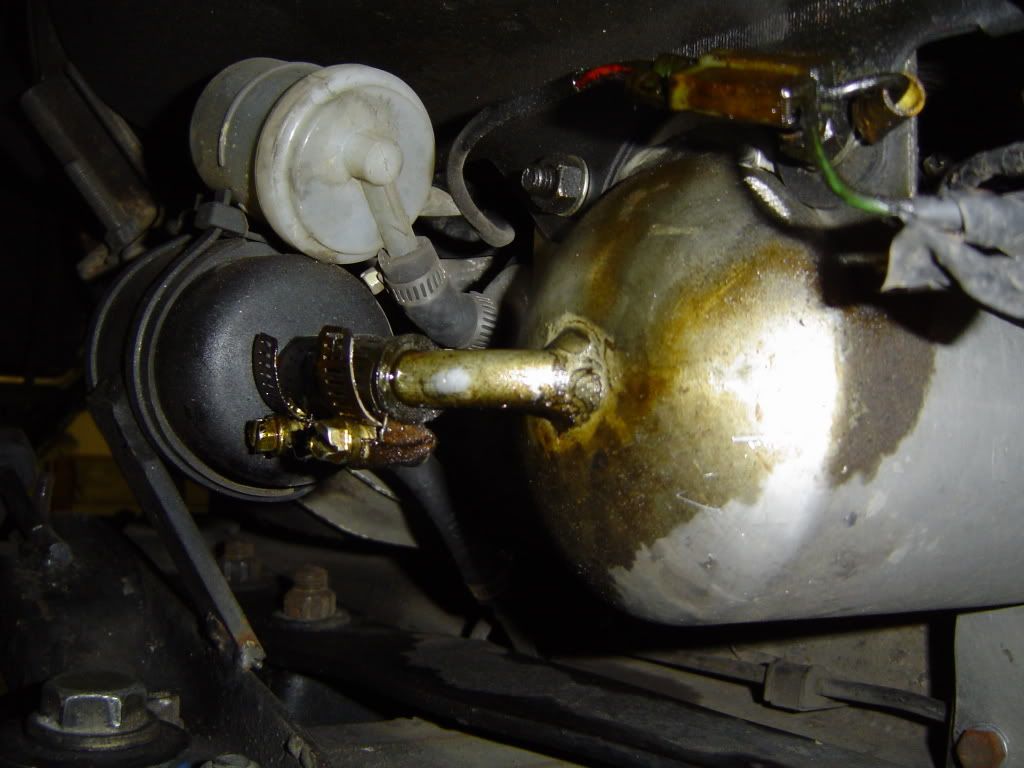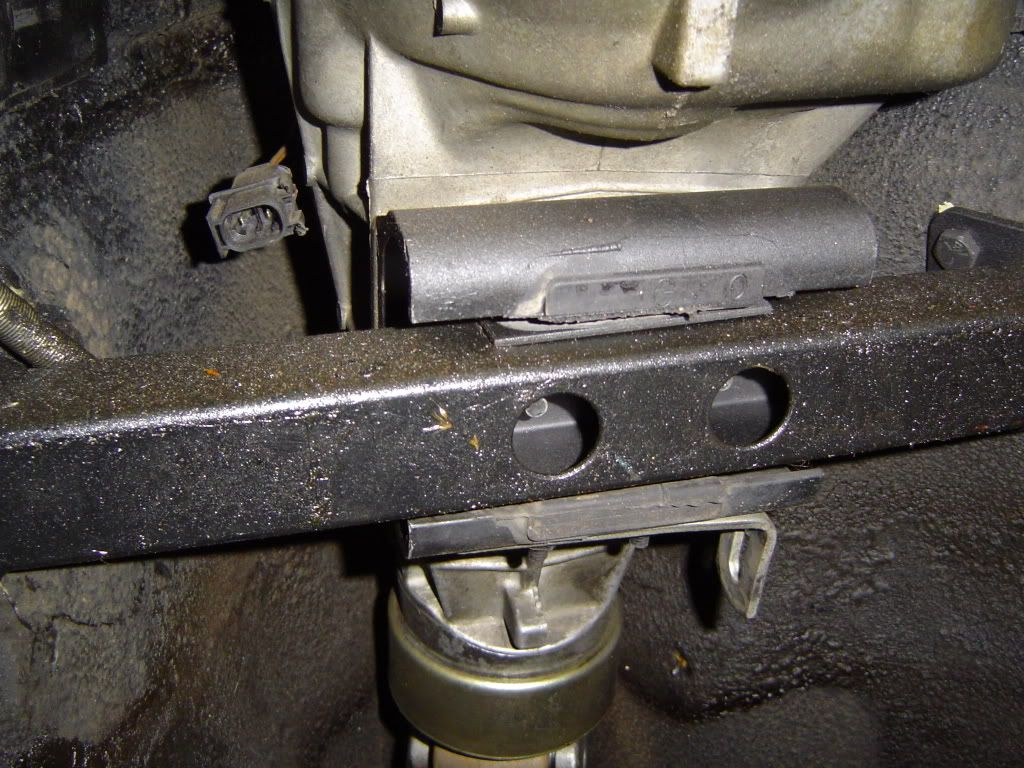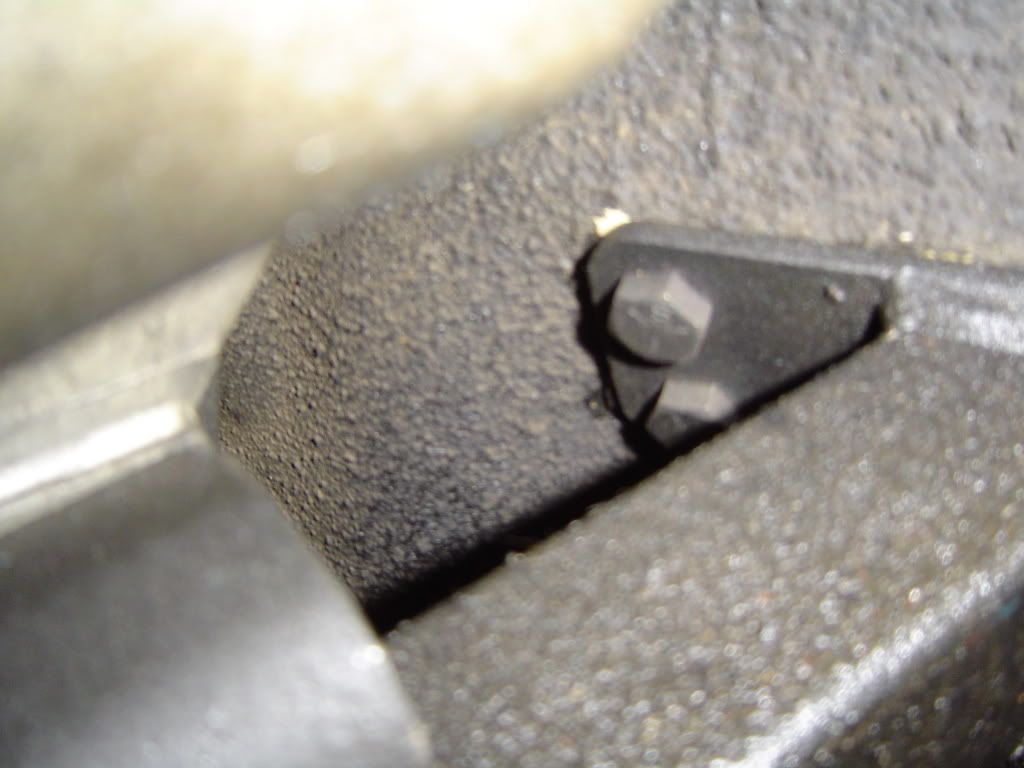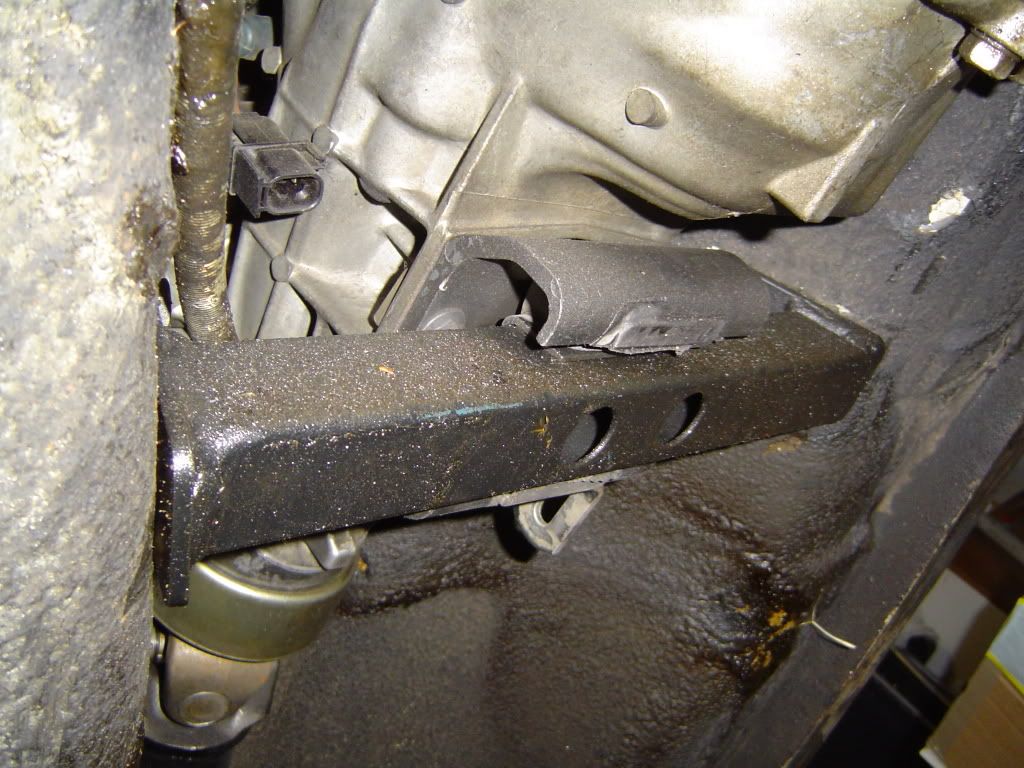 Enough whinging now.
So it came back with:
RB25DET and gearbox fitted and wired in
3 inch exhaust, no cat, just resonator and muffler, 96 decibels.
Compressed surge tank (1litre or so)
front mount intercooler and pod filter, making 155rwkw
Just after getting it back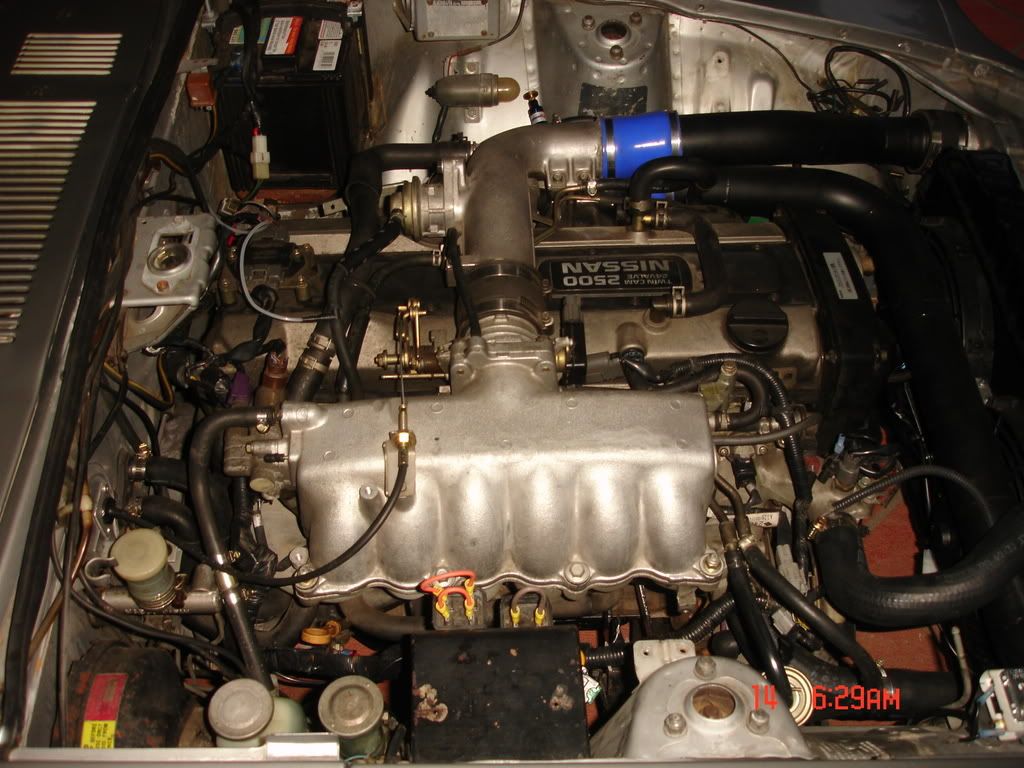 As soon as I got it back, I installed the front hilux 4 pots calipers and slotted DBA
rotors which coincidently I bought from a guy in Springwood. Ken was his
name, he's part of the Sydney zed car club and has a pearl white 240Z, very
nice car. Heres a pic I found in our gallery:
http://www.viczcar.c...lbum=15&pos=195
The brakes and my tubby butt installing them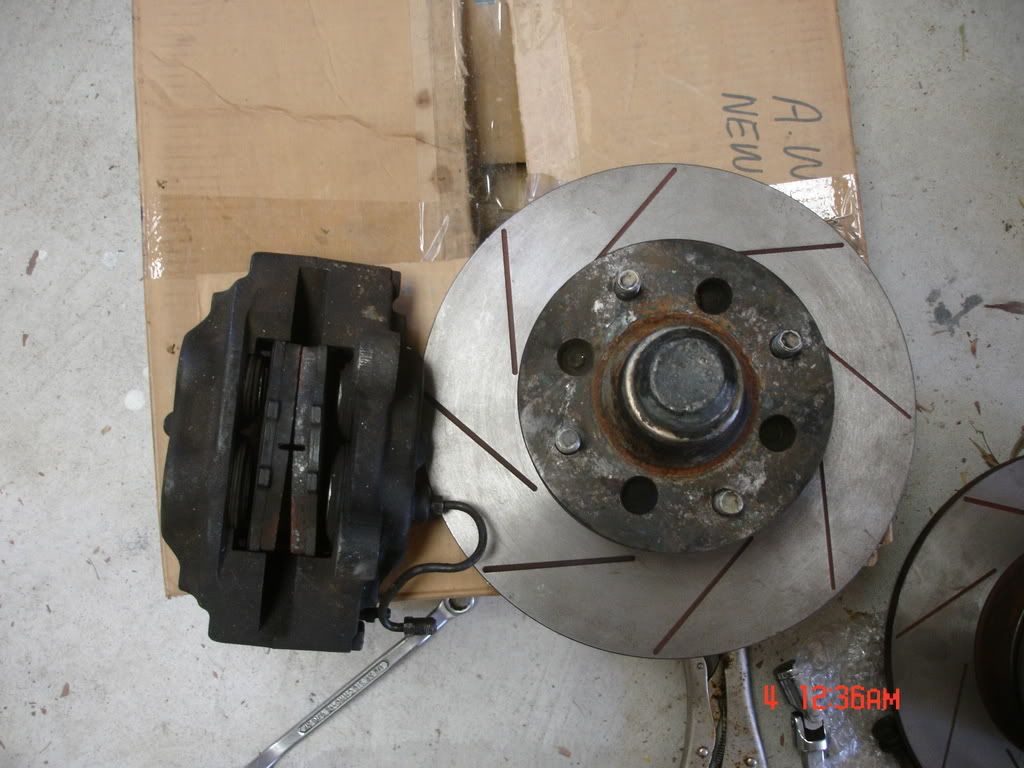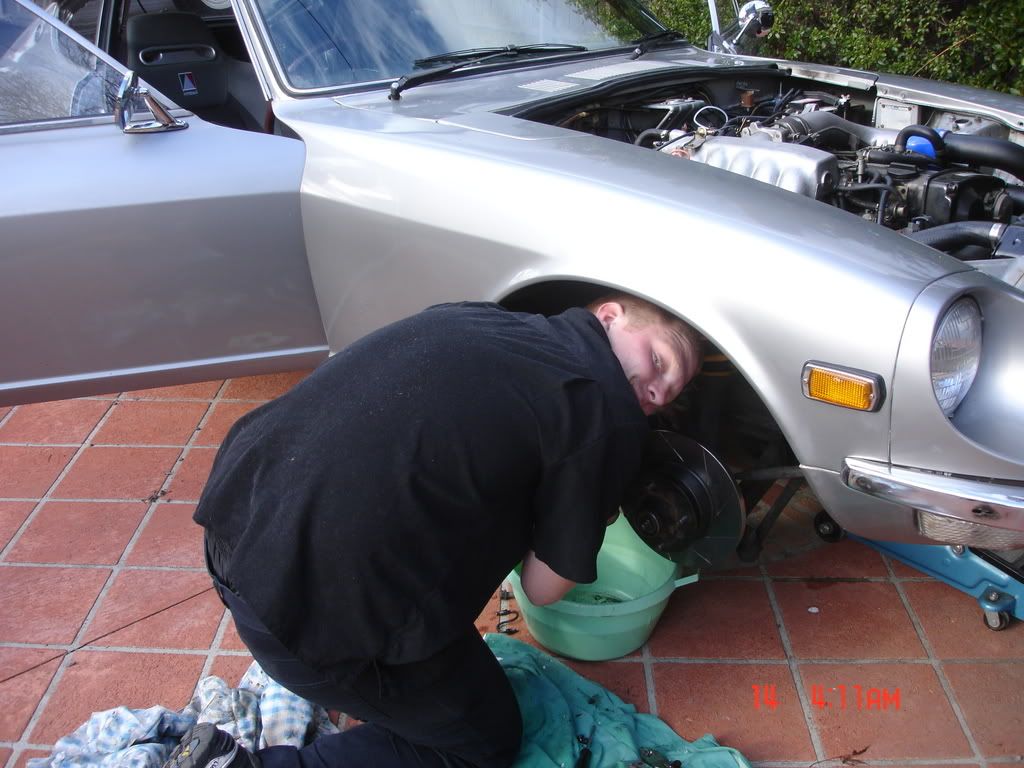 Next to go was the stock seats. I went through a number of different ones
trying to find something that fits due to the thin space provided, in the end
I settled for 2 wide black OBX Daytona fixed back seats. I used the
original rails and did a bit of modifying, but got them there in the end.
They are a bit dirty,but interior will come later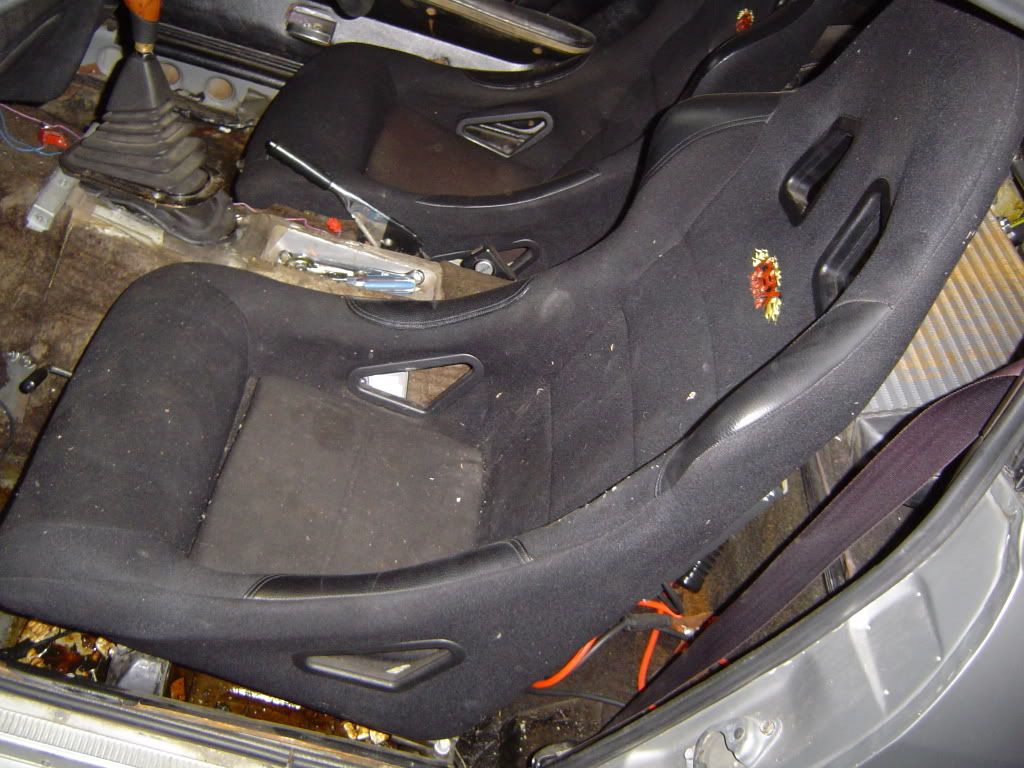 Also got a pair of 4 point harnesses, damn they make a huge difference.
The next step was to get engineering done so I could get rego. It passed
engineering, but it was slightly too low because of my exhaust. I couldn't
get the exhaust any higher, so I went to Pedders Suspension to get the car raised. At
this stage I ended up getting new shocks, enter Koni Red internally
adjustable.
It failed on a few small things like reverse lights, speedo etc. (glad it
passed on sound though, just).
I wasn't very happy with the response, albeit turbo lag that was there, so I
spoke to a guy and asked him to design and remake my intake plenum as a front facing
one. So in the end, the throttle body went from the middle of the plenum
and going across the top of the engine, to facing forward, down and to the
right, so essentially cutting out about 1 metre of piping. It made a huge
difference, in fact it lowered boosting to around 2700rpm.
You can see the throttle body and intercooler pipe coming forward from the plenum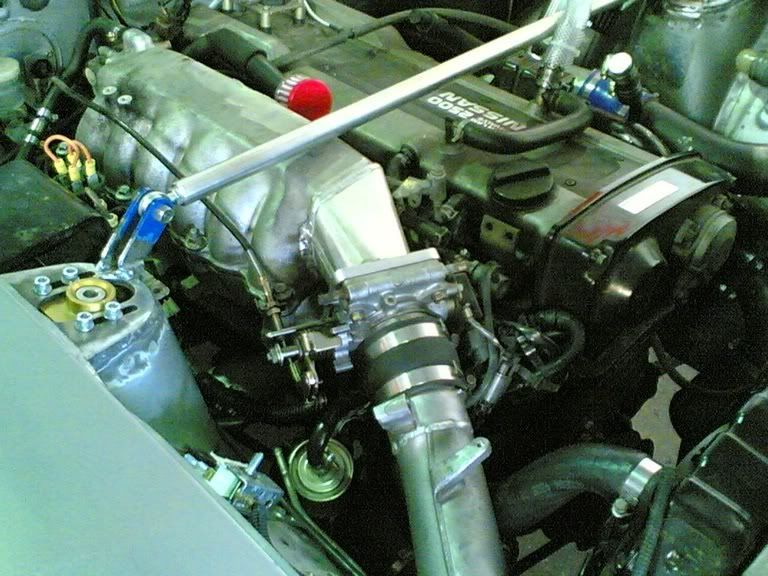 I had been doing a fair bit of research (not enough it would seem in the
end) into doing a height adjustable coilovers. I wanted to be able to not
only adjust my ride height to suit different races, but for the good variety
of springs and ease of disassembling too. At the same time I came across a
camber adjustable strut top that gets welded into the body where the top
spring seat would normally bolt in. This requires that whole section to be
cut out. I committed and bought all the parts required.
Surface rust *shudders* (I have fixed the rear towers on the outside, just
gotta do the inside and front.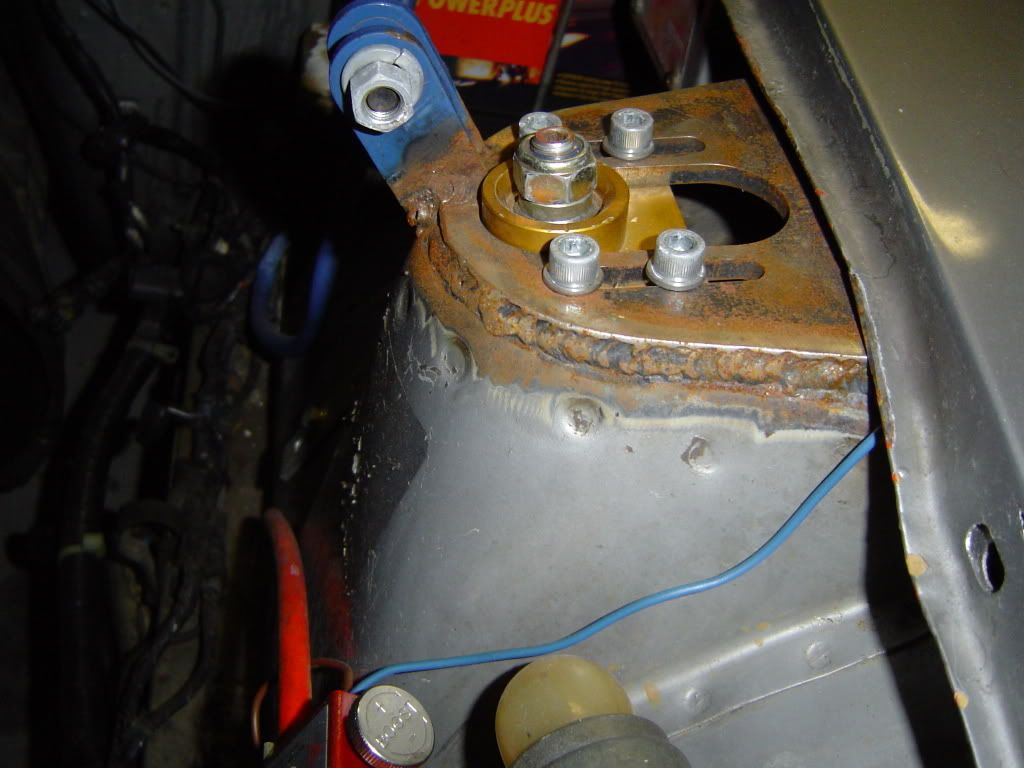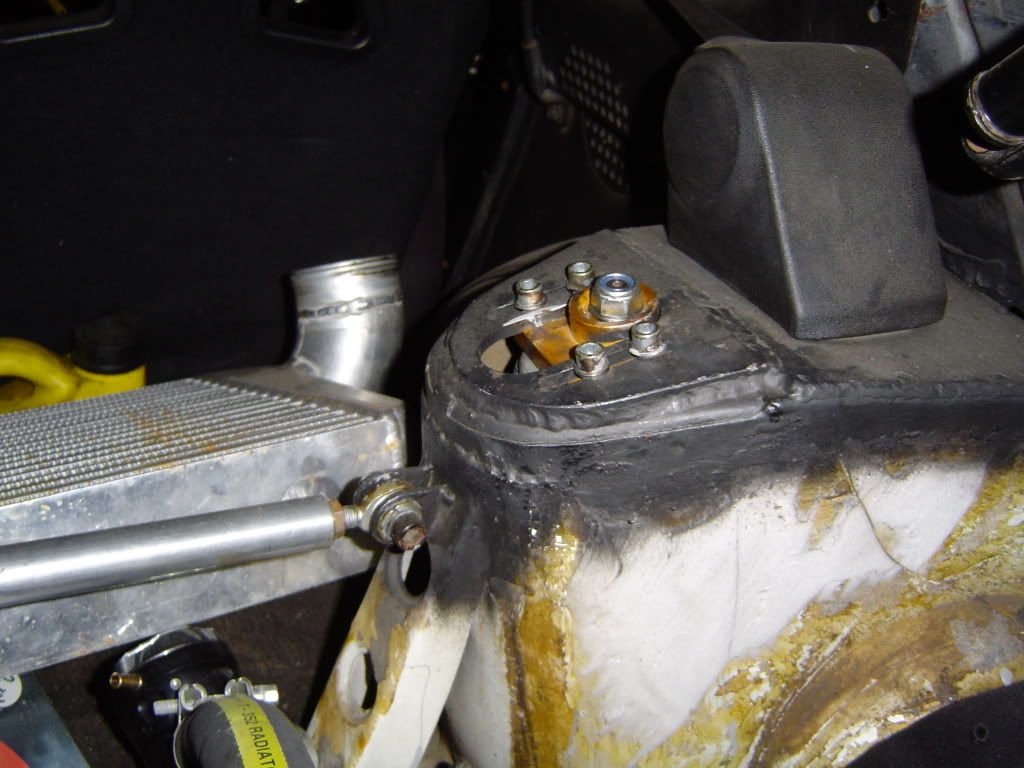 This was a very lengthy process and at the time I had decided I wanted to
enter in the Vic round of the Dutton Rally. It was a tight finish, but the
car only just made it out of the suspension shop in time, but there was too
much work to be done within a week.
Disappointing really.
The black ones are the 240Z struts I replaced. (Some fool decided to
put 240Z struts into a 260Z)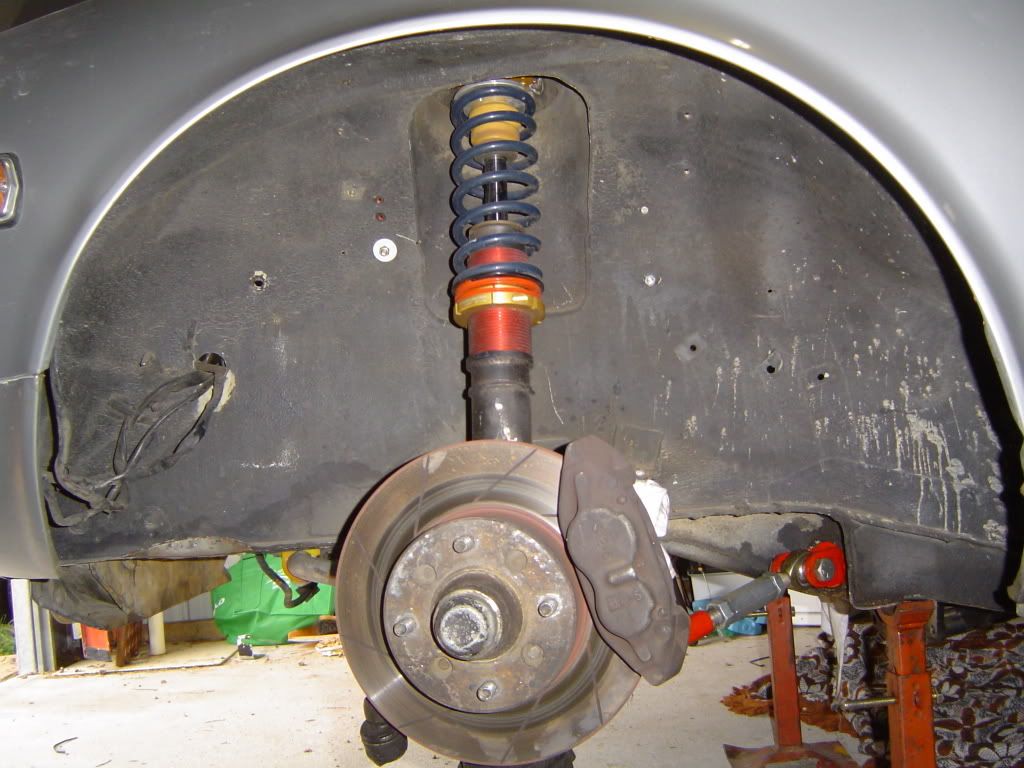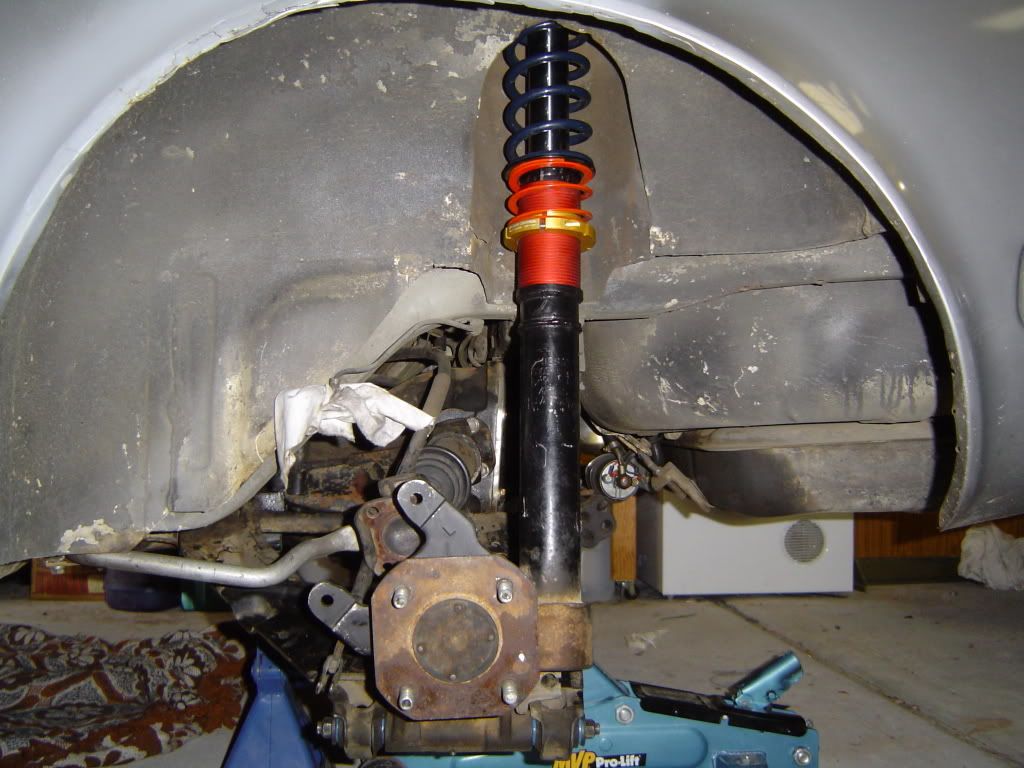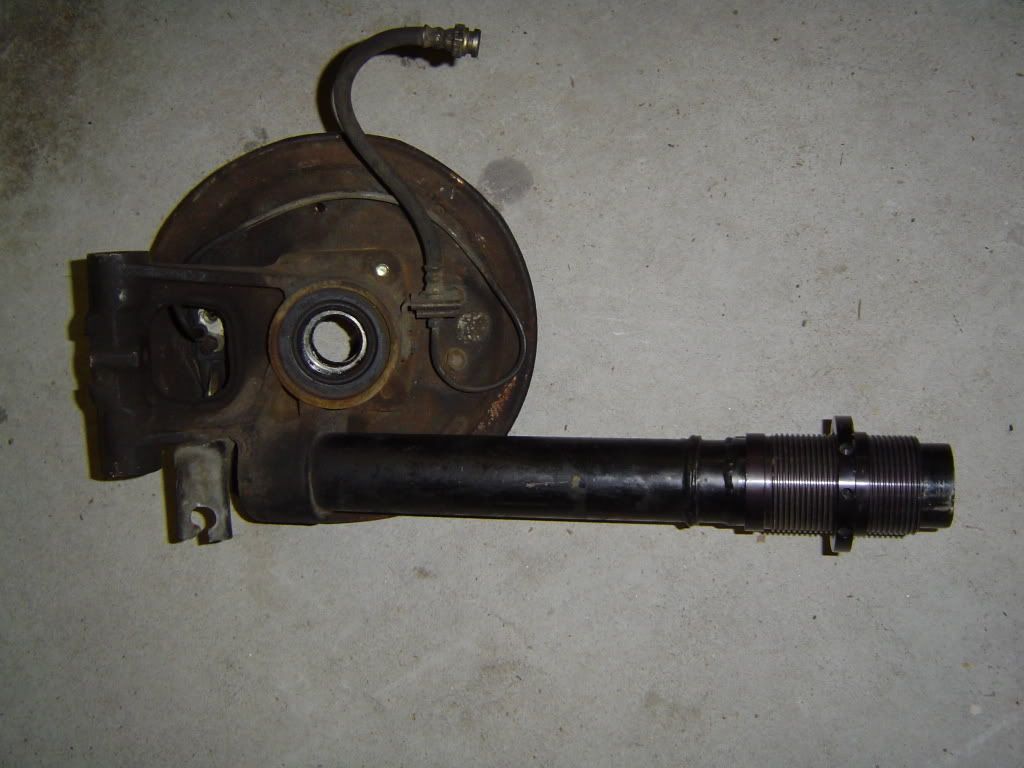 So I drove it around for a while as it was and was enjoying kicking V8 and
shiver box ricer arse for a while, but then, the dreaded RB coil problem.
Que splitfire coils, Iridium sparkies, high flow turbo, boost controller and
Apexi Power FC. It took a week or so, but in the end it pulled 249.5rwkw.
Unfortunately, the stock blow off valve couldn't take it and was releasing
around 17psi and 5500rpm. I fixed it with a GFB stealth FX, but after that
came the injectors maxing out at about 6000rpm. The engine has a 7500rpm
redline and the power was still climbing, I've recently ordered some
Sard 550cc injectors, it will be interesting to see what happens.
I had it down in Vic for a short time and whilst there, I attempted to do a
quater mile and 0-100 time test on a stock clutch. It got fried, and could
hardly accelerate to 100kph, so I got a 5 puck cushioned Extreme clutch
installed for $1200, it's reasonably driveable considering the horsepower it
can hold.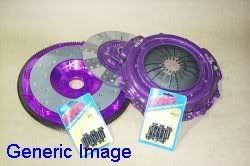 I left the army in December 2006 and all the time since being posted to
Puckapunyal, I was driving up most weekends to work on the car. Needless to
say, my Pulsar clocked up a lot K's in a short time. The Pulsar was stolen
about a month after moving back to Canberra, $16k insurance helped pay a few
debts and fund some more stuff. So I bought an R31 Silhouette as a daily.
Since I was unemployed for about 5 months (comes into play a bit later in
the story), the money helped, but I needed to get a job, so what else do you
do when you leave the army and don't join the police, become a Security guard
I scored the best security job, patrol driver so now I get payed to throw
a Hyundai Getz around instead of 13 tonne armoured vehicle
. It pays well
and is a pretty satisfying job.
It was around this time the car developed a very Smokey out poor from the
exhaust. I knew it was the turbo, rings or valve stem seals. I had
a look around and toyed with the idea of getting an already built forged
internal engine, or my mechanic friend rebuilding it with stock internals.
After pulling the then very new turbo off and finding it wasn't the
problem and not having enough money to go with forged internals, we pulled
the engine apart. This was in January, 2007, I'm still waiting on the engine
So since I obviously had a lot of time on my hands, I brought the car
minus engine back to Canberra to get the suspension sorted out, once and for
all. This turned out to be a good move, since now it is complete and I have
time to fix and finish all the little things before the engine is back.
Around April I took ownership of a HJ75 Landcruiser Troop carrier as a tow
vehicle, so far it has towed the zed twice, but been off road about 30 times
I can't help myself. But come next year, its going to get a work out, so
I'm looking at doing a turbo engine conversion from a 60 series Landcruiser.
Its a beast and I have already started pumping money into that too
The beast in action (front and rear air lockers)
http://i173.photobuc...o_aus/th_100_07
25.jpg
Since its tax time and I was unemployed for 5 months and making only $30k
this year, but being taxed as though I was making $40k+, I got a nice big
return of $3800!! So of course I bought injectors and payed for my
suspension.
So that's where I'm up to now, I think I have covered most things.
What's next...
At the moment I'm putting things back together and installing new parts I
have like my CV conversion kit and rear brake setup etc., But I hope to be
finished by the end of September to race in the Phillip Island 6 hour relay
event.
Soon to have: Urethane front air dam and flares (spoiler on its way from
states), rear disk brakes, CV conversion, appropriate spring rate in Eibach
springs, 550cc injectors, put the engine back in and a tune. I also have a
Wilwood brake bias adjuster that I will try and get put in soon too, but
that one might have to wait depending on the braking with the rear disk
setup.
The car at the moment:
Nissan/Datsun 1977 RS30 260z 2 seater
*Engine:
RB25DET
Power fc with hand controller
Intake upgrade
Front mount
3inch exhaust
Cut and shut intake manifold
Splitfire coils
High flow steel turbine turbo
Irid sparkies
*Drive train:
Stock RB25 manual box
Extreme 5 puk cushioned button clutch
Single piece tail shaft
Longnose R200 diff with Cusco 2 way LSD
Front brakes LN105 Hilux 4 piston calipers with DBA slotted rotors
Rear disk brake conversion, R31 callipers
*Suspension:
Whiteline adjustable swaybars
Complete after market bushes
Ex T3 strut braces now welded to the welded in T3 adjustable camber tops
Ground control height adjustable coilover kit
Koni internally adjustable shocks front, Bilstein shocks rear.
*interior:
Sparco swede steering wheel
OBX Daytona fixed back seats
Monza 4 point harnesses
Autometer sports comp oil temp, oil pressure, boost and water temp gauges.
VDO speedo and tacho
*Exterior:
H4 100w lights
17 x 7.5 and 8.5 Simmons FR17s with toyo RA1 semis
The steering wheel (mmm, swede)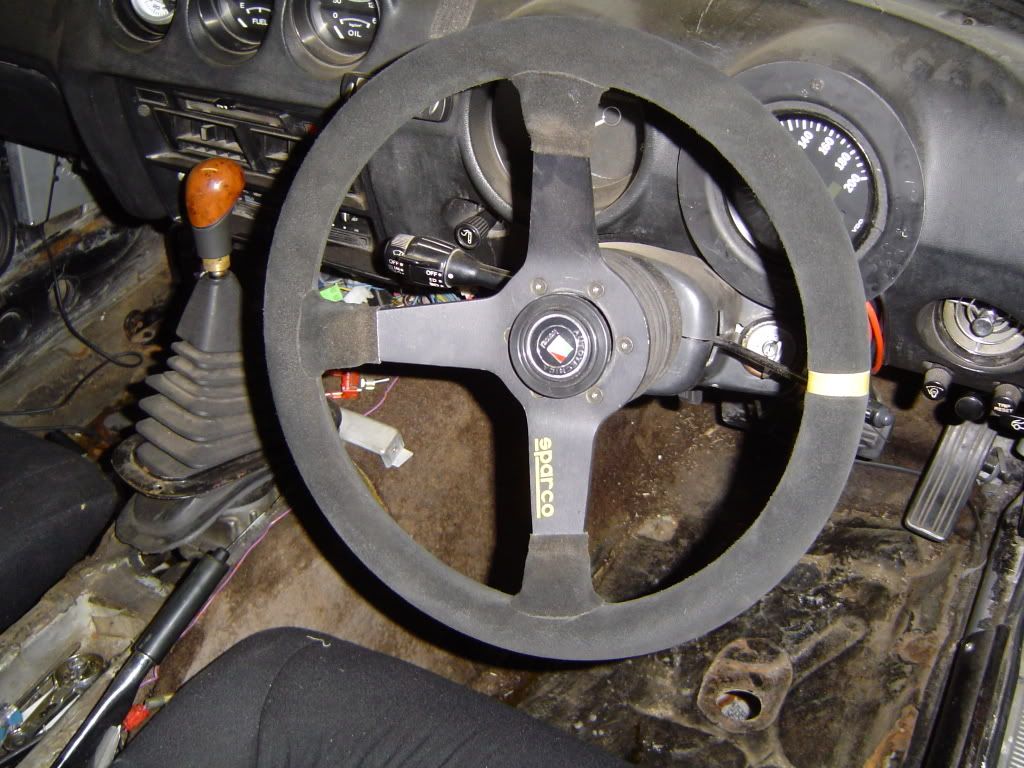 More to come soon when I'm done.
Scott